Firefox Multi-Account Containers is a useful Firefox add-on that preserves privacy by separating various tabs into different containers.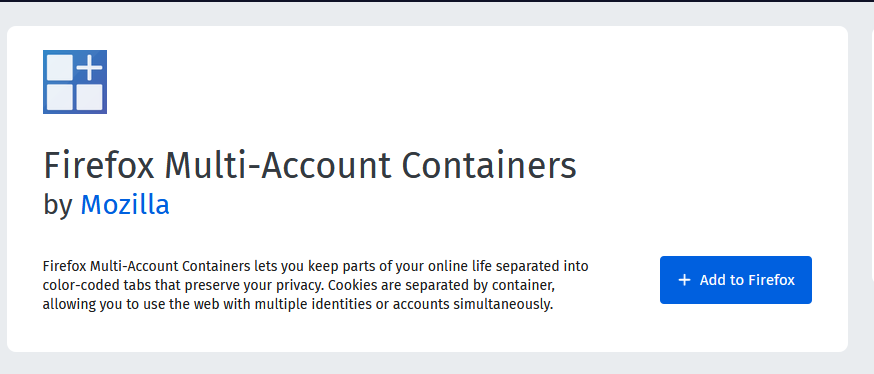 This is useful when you need to sign in to different accounts for the same online services (like Gmail for work and personal use), or to categorize different web browsing activities like online shopping, personal browsing, banking and so on. So with this add-on, there is no need to logout from one account and log in with another as it keeps all of them separated
This add-on also is handy in keeping social media activities away from regular online browsing. (There is already a Facebook container add-on by Mozilla that does that  but this add-on is way more useful.)
Firefox Multi-Account Containers works by restricting cookies for different websites only to their specific container. So say if you'd like to browse YouTube without signing in to your Google account and also would like to check Gmail account in Firefox, you can do this without using a different browser. Simply open both of them in two different containers. They will then be isolated.
Download and install the add-on from here. After installing, it will then show up as an icon next to the address bar.

Enable it to run in Private Windows too.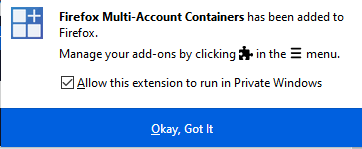 During first run, there is a brief tour on how this works. It's a good idea to get familiar with the add-on through this.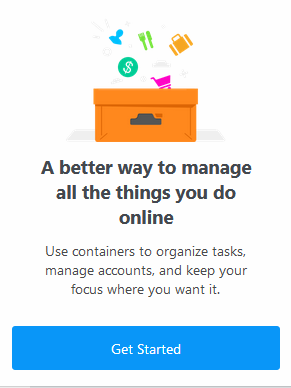 Click on Get Started to start the tour which briefly explains all it's features. Then click Next on subsequent windows to complete the tour.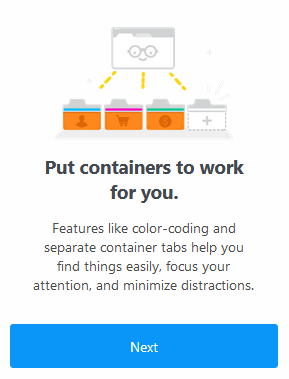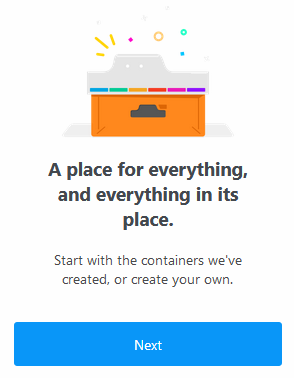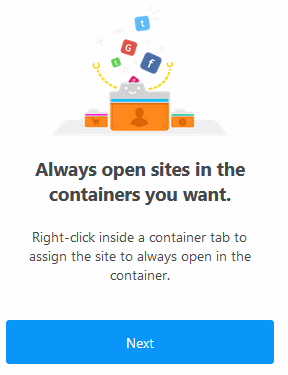 Finally, click Done to complete the tour and start using the add-on.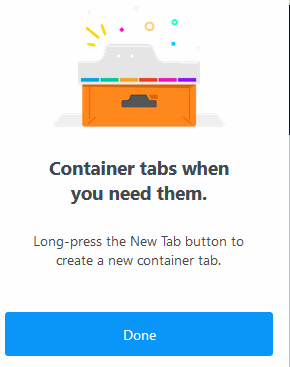 Using Firefox Multi-Account Containers :
After the add-on is installed, you can directly use the shortcut key Ctrl +Â  . (Ctrl and period key) to bring up the containers list.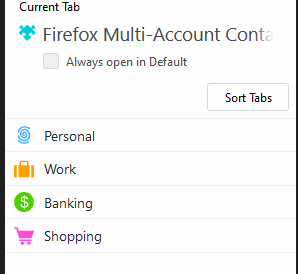 There are already some default containers available like Personal, Work, Banking and Shopping.
To open a website in a container, click on the container name. This will open a new tab which is color-coded as per the category.

Then browse the websites in that tab.

The color code is also visible under the tab heading as a line which makes it easier to identify the category.

To permanently assign sites to different containers, first open them in the specific containers as needed. Then right click on the add-on icon and choose Always Open in This Container.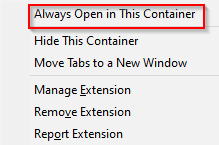 Next time, when the website is directly accessed without a container, Firefox Multi-Account Containers add-on will ask about whether to open it in it's assigned container or to load it directly. Click on Remember my decision to avoid this prompt and always directly open it in it's chosen container.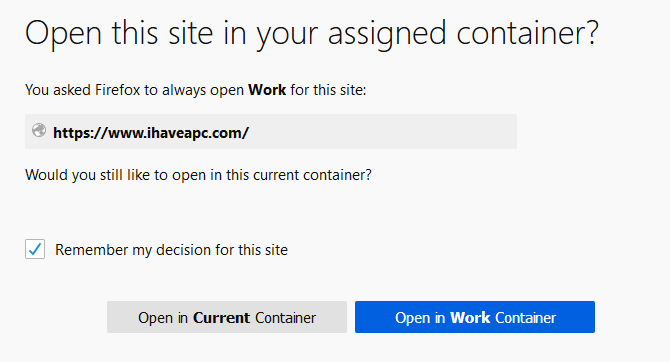 Also, if you have existing open tabs with websites or bookmarks, right click on the tab and choose to Reopen in Container.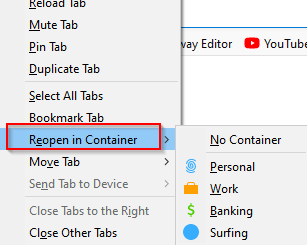 This will then reload them in their chosen containers.
To add a new container, click on the + sign from the containers list.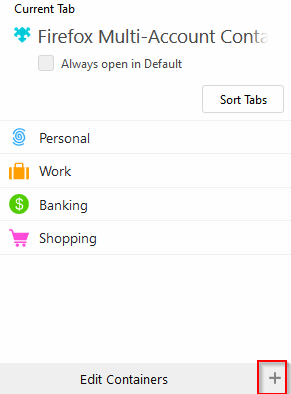 Name the new container, select a color and set a relevant icon as needed.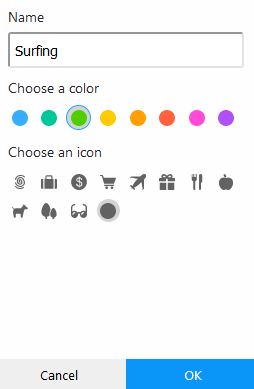 Also containers with active tabs and websites in them will have a > symbol next to them.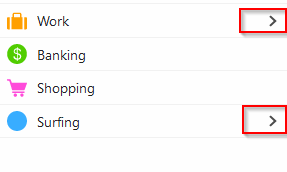 You can then hide these open tabs by clicking on the > icon and select Choose Hide this container option. (This can also be done by right clicking on the add-on icon once the website is open in it's container and choosing Hide This Container).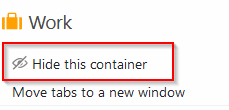 To make them visible again, click on Show this container.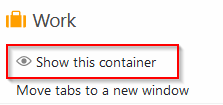 To delete or rename containers, click on the Edit Containers option.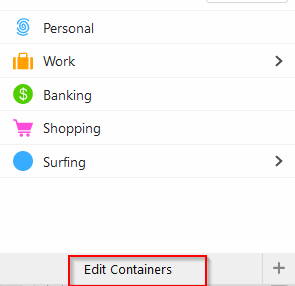 Then click the edit icon to rename or the delete icon to remove them.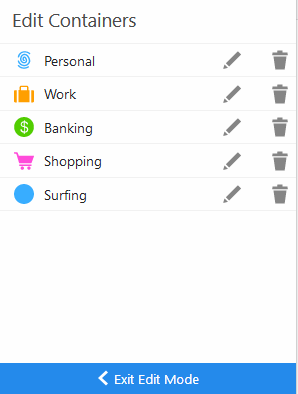 Sites assigned permanently to different containers can also be deleted from here.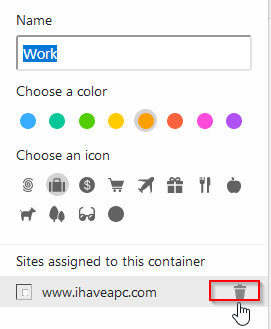 This is a very useful add-on to maintain privacy during online activities, or use different accounts simultaneously for the same online services without having to use different browsers to separate them.
Do try it out.
Happy browsing.