YouTube High Definition is a Firefox add-on that can automatically play YouTube videos in HD. This is useful when you want to watch in HD by default without needing to change the quality for different YouTube videos.
Download and install YouTube High Definition from the Firefox add-ons page here.

Once installed, it will be available next to the address bar.

Different playback settings can be changed for YouTube by clicking this add-on icon.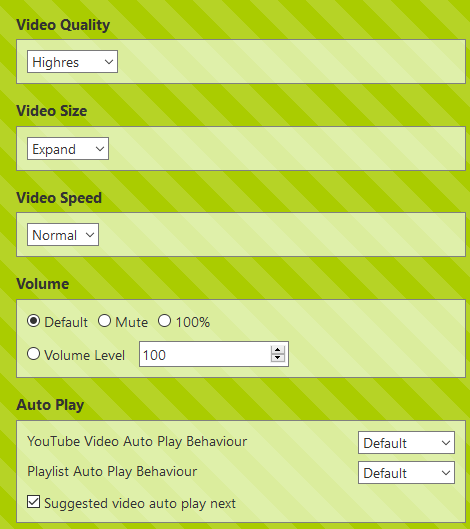 Video and audio playback settings:
To change the video quality, click on the Video Quality drop-down.
Various formats for video playback like 4K, HD, Large, and so on will be available to choose from.
To play the YouTube videos in full view, select from the Video Size menu.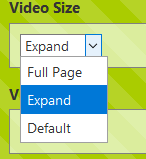 You can also set the default playback speed for the videos to speed them up or slow them down. This can be done through the Video Speed section.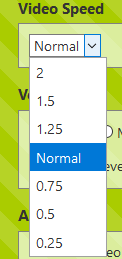 To auto-play the videos with a specific volume level or play them as muted, change these settings from the Volume section.

Other settings:
Other settings like automatically playing or pausing the next video on YouTube can be changed from here.

You can also enable or disable auto-playing of suggested videos.
Embedded videos in various websites can also be set to auto-play from the Embedded Video section. 

Another useful feature is to auto-expand the video description box from the Generic section. It will automatically show the full description of the YouTube videos without having to click and expand every time to read it.
This is a simple and useful add-on for making YouTube playback a lot better.