Converting Microsoft Powerpoint Presentation slides into a flash movie becomes convenient when it needs to be distributed to a lot of people or even if it wants to be published on a webpage as a Flash movie.
iSpring is a free Powerpoint to Flash converter that does just that. Download it from here. [A Pro version is also available with more features but the free version does the job of making any Powerpoint presentation into a flash movie pretty well.]
Once installed, the initial window pops up indicating that iSpring is now available as a plugin in Microsoft Powerpoint.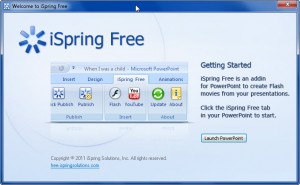 Open the desired .ppt file that needs to be converted to a Flash movie using Powerpoint, click on the iSpring tab and hit Publish.

This brings up the settings window which you can customize as desired.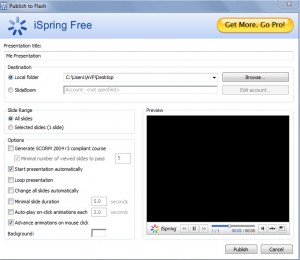 Here is what the converted ppt looks like, quick and easy to embed as well as distribute on web as well as to any system that doesn't have Powerpoint installed.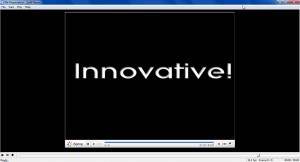 Happy PPT -ing !