Home
Posts Tagged "prevent messages from being marked as read after few seconds in Outlook 2010"
Jan 18th, 2012 ·
Comments Off

on How To Turn Off Marking Messages As Automatically Read In Outlook 2010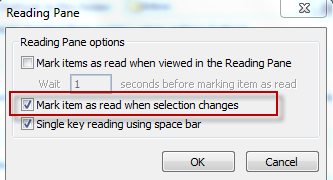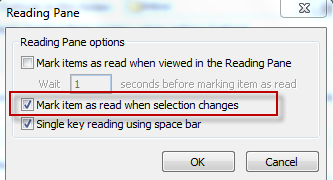 Outlook 2010 by default waits a few seconds before marking an email message /items as read when the selection is on that specific item. This can be a bit confusing when you haven't really read a message fully or opened that item but just skimmed the subject and yet still is marked as read. To avoid this and marking the new emails/items as read only when the selection changes from them to the...