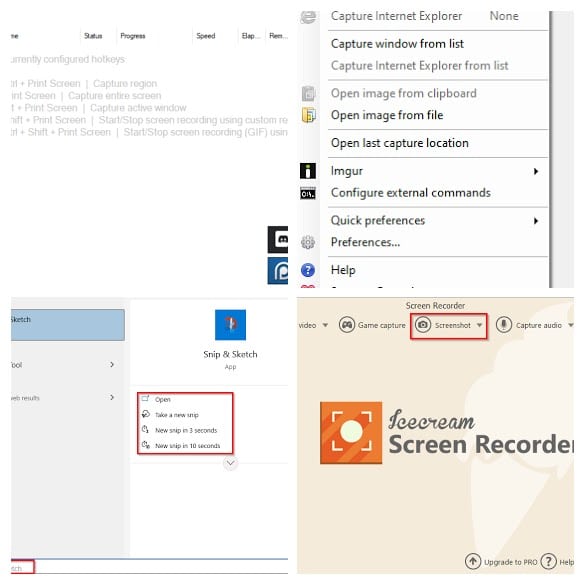 There are many useful screenshot tools for Windows 10. Here are 4 of them: Snip & Sketch: This comes with Windows 10 and is pretty handy for basic screenshot requirements. To use it, click on the Action Center from the system tray. Alternatively, use the search box to access it. Snip & Sketch can also be directly opened with the shortcut keys: Win key + Shift + S. Besides taking screenshots,...

The lightweight screen capture tool Greenshot has a list of hot keys or keyboard shortcuts which makes it quicker to take screen shots as per preferences. Here is a list of these keys by default : This list can be viewed and changed by accessing Preferences as well : For installation and using Greenshot, refer to the earlier post here. Happy screen captures!  
Greenshot is a cool screenshot tool for windows. It is very easy to use, easy on resources and free. To install greenshot on your PC, follow the following steps- 1. Go to http://getgreenshot.org and click on the 'Download' button. 2. Double click the downloaded file to run the setup. Choose your language and click 'OK'. 3. Click 'Next'. 4. Select your installation...