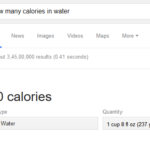 Google search has a useful feature of calculating calories for food items. To make use of this, simply type in a query of how many calories does a specific food item have or any easily understood sentence on that lines. This will display the calorie count for the entered query. Also, calories can be calculated from the drop down menu based on the portion size. Nutrition information is also displayed...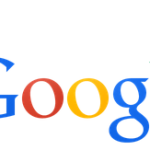 Clicking the Google search results by default will open them in same window as that of search page. So every time, to open these results in a new tab or a window, right clicking and selecting new window/new tab needs to be done. Here is how to change it so that all results will automatically open in separate windows on clicking: Go to Google.com and choose Settings > Search settings. Scroll down...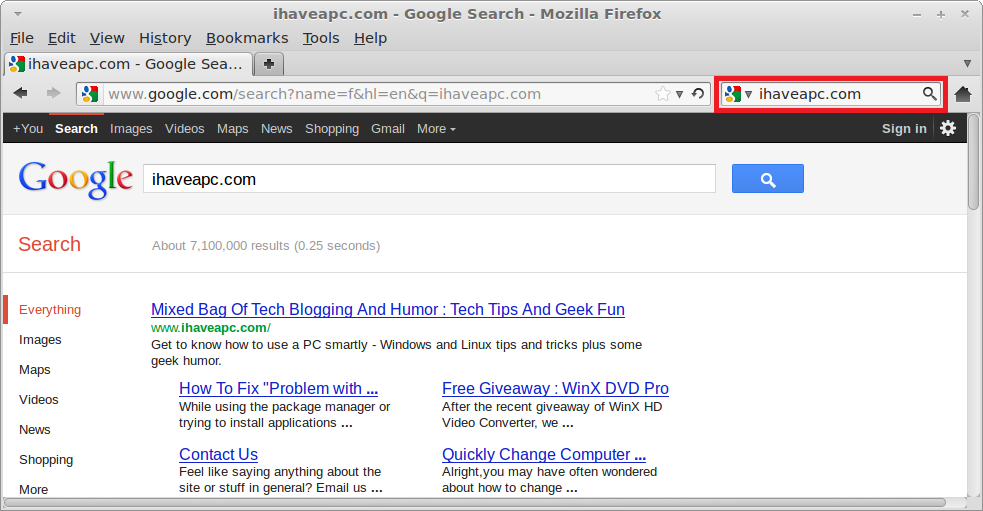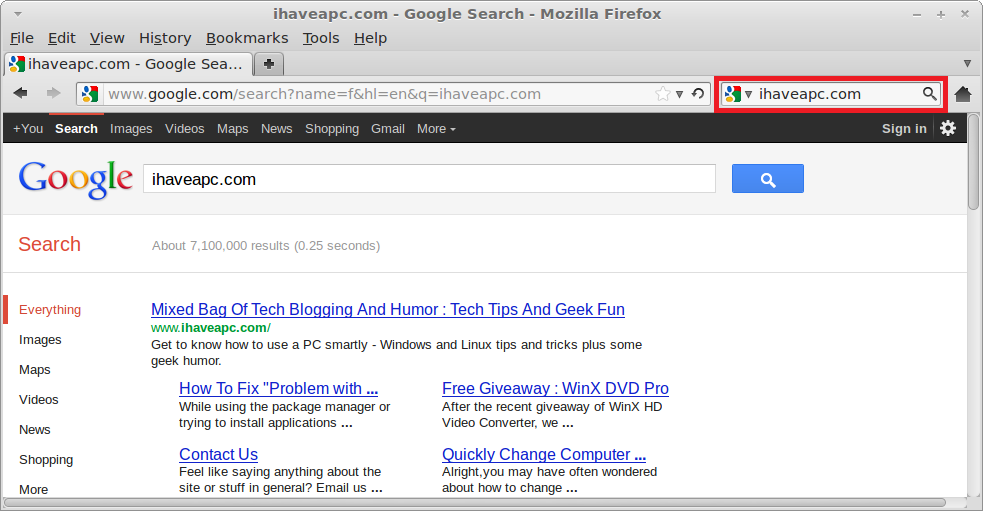 Here's how to enable google search for Firefox in Linux Mint 12: 1. Go to mycroft.mozdev.org and click on 'Google*'. 2. Now click 'Google (No country redirect)' or Google search specific to your country. 3. When prompted, check 'Start using it right away' and click 'Add'. 4. Enjoy Google search for Firefox in Linux Mint 12.