Google Docs has become a widely used tool in the world of publishing and content creation. Its user-friendly interface and collaborative features make it an essential resource for authors, editors, and publishers alike. 
It has many useful features like automatic substitution, drop-downs, smart chips, and more. There is also the Personal dictionary feature through which you can add your terms and words so that Google Docs doesn't highlight them in red, and recognize them as proper words.
Here is how to do that:
Using the highlighted words:
On detecting any unrecognized word or term, Google Docs will highlight it with a red underline. Click on it and then on the dots icon. Choose Add to Personal dictionary.

Google Docs will show a notification that the word has been added to the Personal dictionary.

From now on, that won't be highlighted in red anywhere in the document.
Directly opening the Personal dictionary:
The other way is to directly open the Personal dictionary by going to Tools > Spelling and grammar > Personal dictionary.

Then, add the required words to the dictionary by clicking the Add button.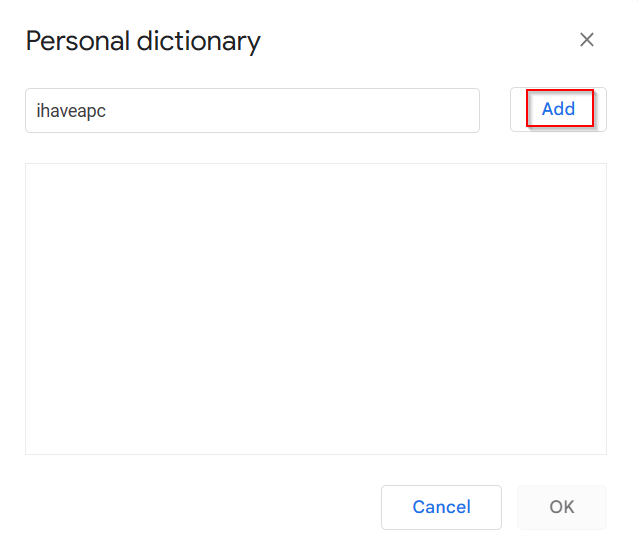 To delete these added words, hover the pointer next to them. There will be a delete icon visible.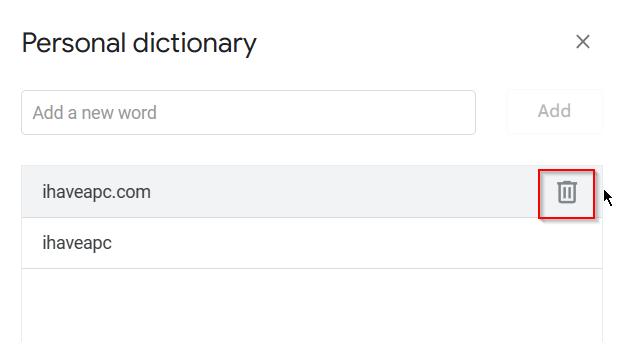 Click on it to delete the added words from the Personal dictionary.
This is quicker for adding multiple words and terms in one go without waiting for Google Docs to recognize and highlight them first.
So using the Personal dictionary in Google Docs can be useful, especially for technical documents that involve a lot of technical terms, custom words and jargon, which may not be recognized by default.
Happy composing.
All done.