Microsoft Edge lets you control from where you can add various add-ons. So, this directly lets you install extensions from other stores like Chrome Web Store.
Here is how to manage this setting for better control:
Open the Edge browser and access the extensions settings page:

Scroll down to the setting Allow extensions from other stores. It would be on by default which means you can directly add add-ons from other stores like Chrome Web Store.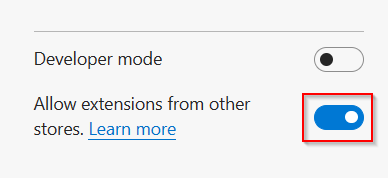 To disable it, turn it off.
Edge will now show a message stating that this will also disable add-ons that you may have installed from other stores and that you would need to enable them again individually.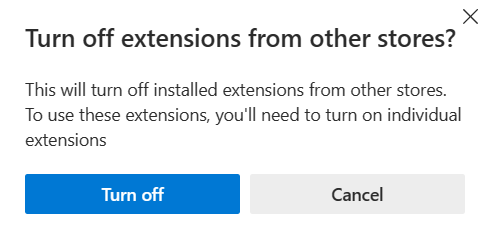 Click on the Turn off button to confirm.
Once turned off, if you now try to install add-ons for Edge from the Chrome Web Store, you would have to first individually allow each of these rather than them getting directly installed. You still can install all the add-ons and themes from the Edge add-ons page.

Happy browsing.
All done.