Windows Device Encryption and BitLocker are both security features in Windows that help protect the information on your computer, but they work in slightly different ways.
While BitLocker is unavailable for the Home editions of Windows , the Windows Device Encryption feature is present by default for all Windows editions.
The differences between them can be summarized as below:
| | | |
| --- | --- | --- |
| | BitLocker | Windows Device Encryption |
| Setup  | Manually have to set it up | Automatically on by default |
| Supported Devices | Pro/Enterprise/Education editions of Windows 10/11 | All versions of Windows 10/11 including Home |
| Suitability | Corporate and Enterprise users | Home users |
| Recovery Key backup | Manual backup | Automatically stored online in your Microsoft account  |
| Encryption Offered | Advanced and enterprise level of data encryption  | Basic level of data encryption |
Key differences between BitLocker and Windows Device Encryption
If you are using the Home edition of Windows, in all probability Windows Device Encryption is already enabled by default, and encrypting all your data.
Here is how to check it:
Open Windows Settings ( Win key + I ), and click on Privacy & security.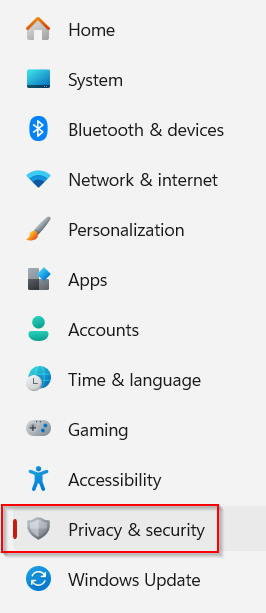 Click on Device encryption.


The Device encryption would be enabled by default.


Unlike BitLocker, it is already running in the background and without you having to configure anything. You can choose to turn it off if needed, though it is recommended that you keep it on. 

When choosing to turn it off, Windows will prompt you for confirmation.
In summary, Windows Device Encryption is a simpler, automatic encryption feature aimed at home users, while BitLocker offers more advanced features and customization options, making it suitable for both home and enterprise users who require greater control over their encryption settings.
All done.