Bookmarks in Google Docs help in directly highlighting specific sections of documents without having to go through them from the beginning.
Here is how to use them:
Go to the specific section in the document which you want to share. Place the cursor there and click on Insert > Bookmark.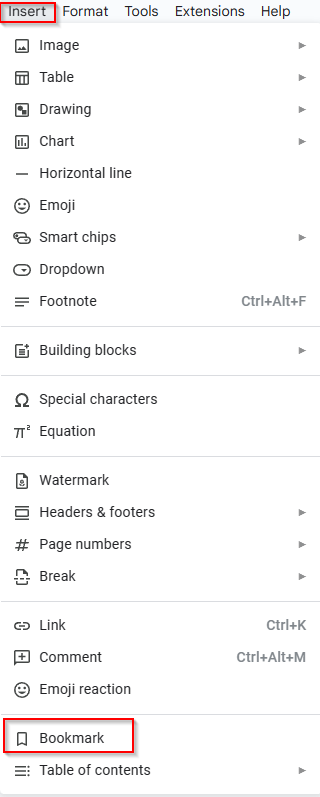 This will show a bookmark icon at the location where the cursor is placed in the document before the bookmark is inserted.

Click on the copy icon from the Bookmark pop-up. You can now copy-paste the Google Docs link and share it with others. To delete the bookmark, click on the delete icon next to the share icon.
Opening this link will directly take you to the bookmarked section of the document.

It saves time when you want to highlight certain parts of long documents. Place a bookmark on them and then share the link.
Besides bookmarks in Google Docs, there are other useful features like inserting places, drop-downs, and using substitutions. These save a lot of time when creating and collaborating on content through Google Docs.
Happy bookmarking.