Vivaldi browser comes with a cool built-in arcade game Vivaldia.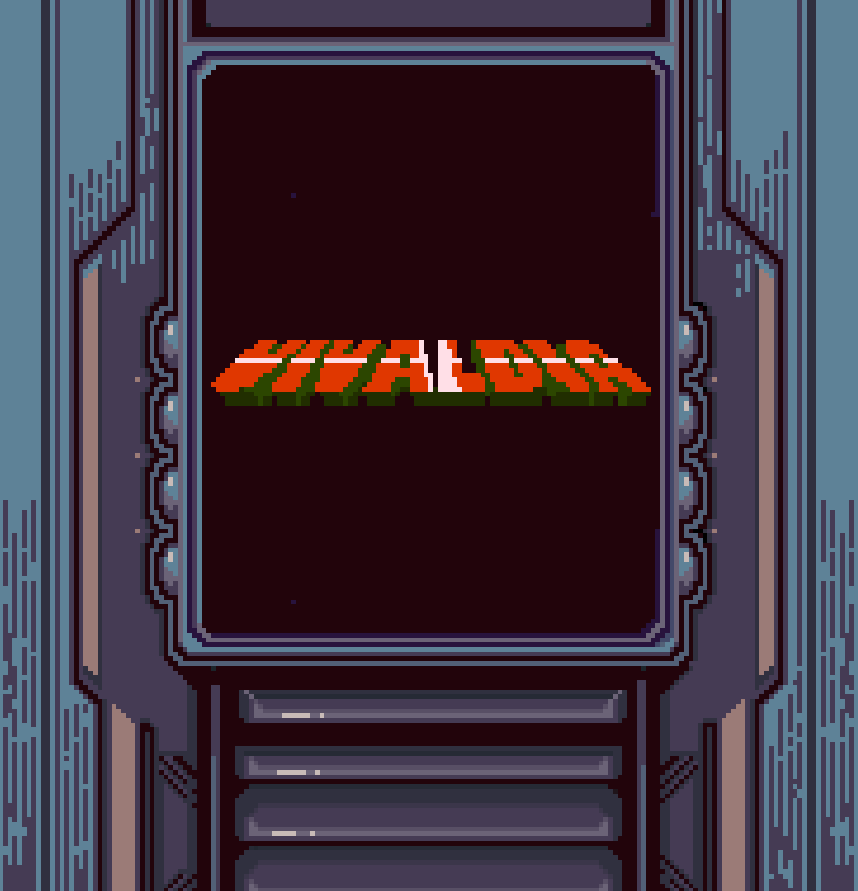 While you can directly access it through the vivaldi://game option from the address bar, it is quicker to set it as a shortcut icon on the Speed Dial page.
For this, open the start page settings in Vivaldi by typing in the address bar:




vivaldi://settings/startpage





Click on the Start Page section from the left pane. On the right side, there will be an option to enable Vivaldia on the Speed Dial.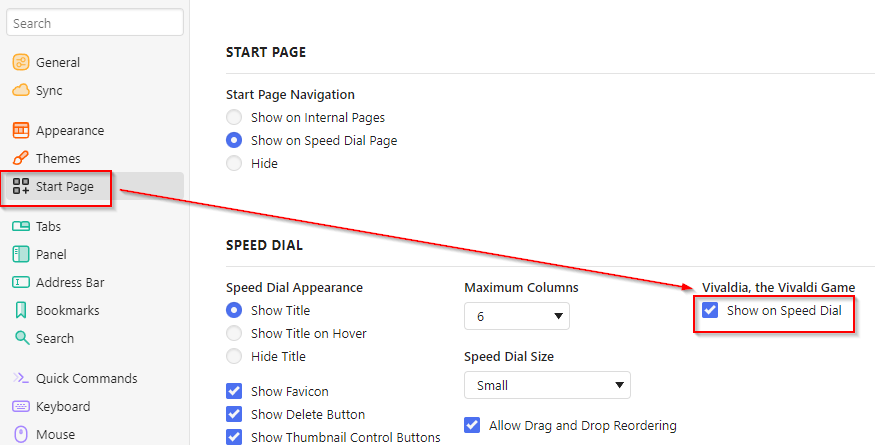 By default, it is unchecked, so enable it.
Now, open the Speed Dial page. The bottom right corner of the page will show the Vivaldia icon.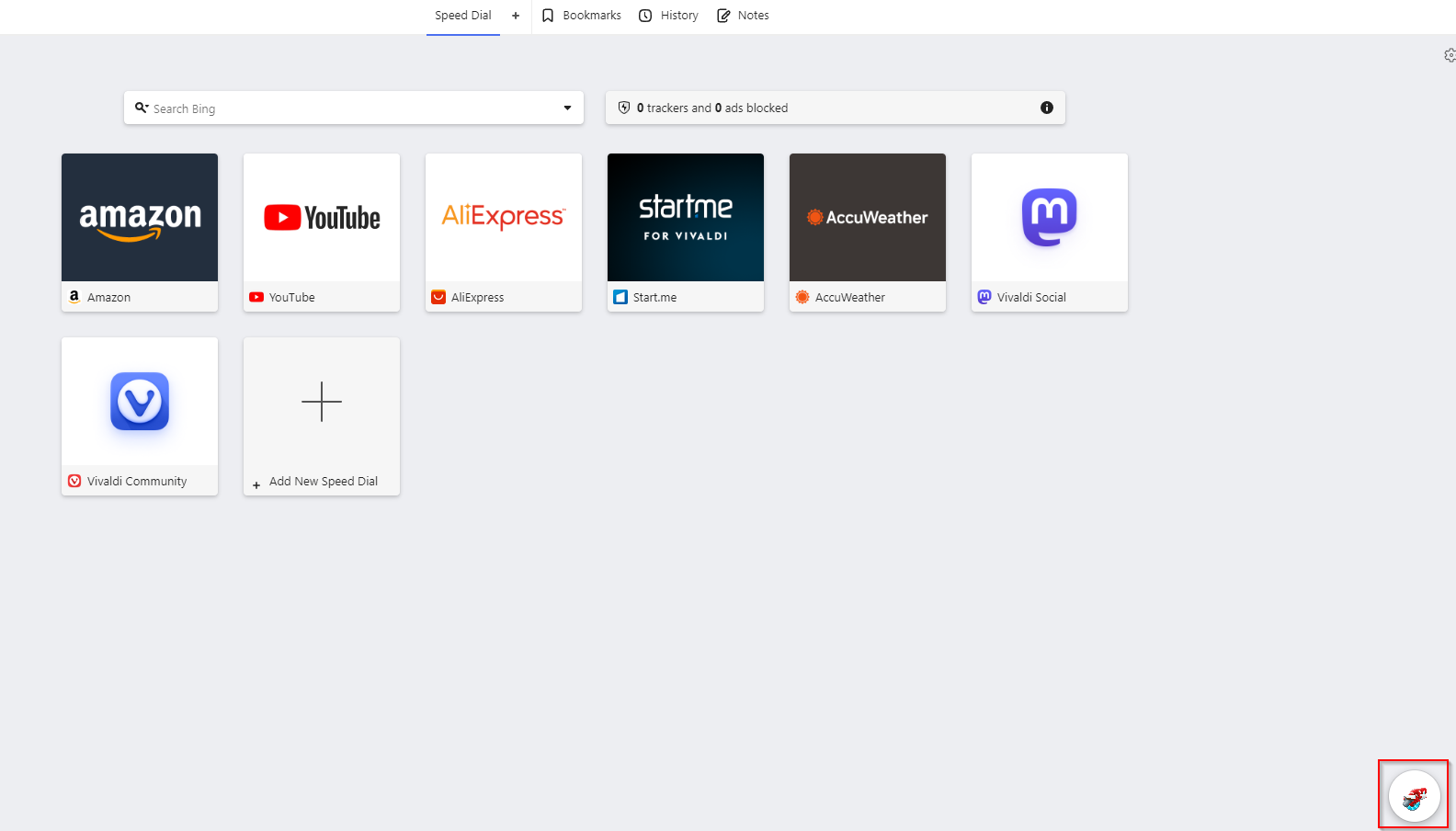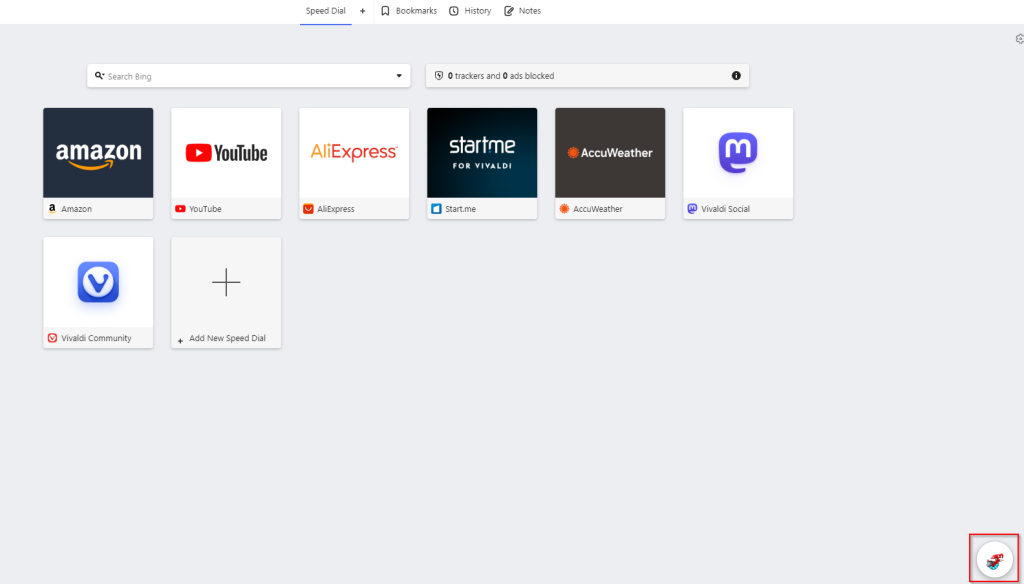 Click on it. It will display a mini launcher for the game. Click the play button to load the game.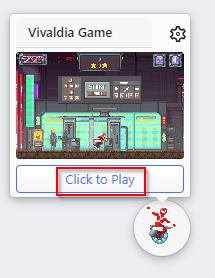 It will open Vivaldia in a new tab. Now, all you have to do is enjoy this fast-paced arcade game. 🙂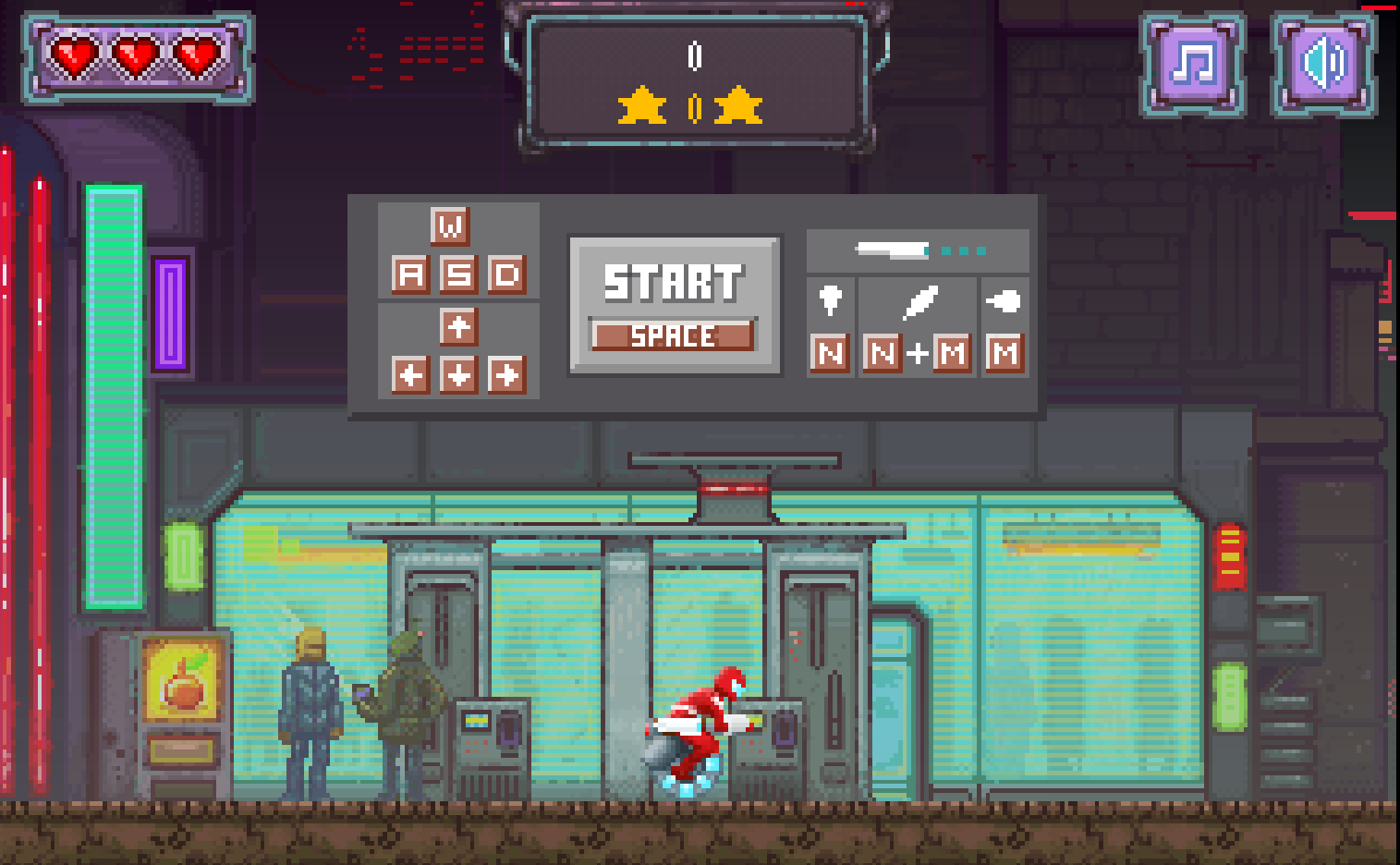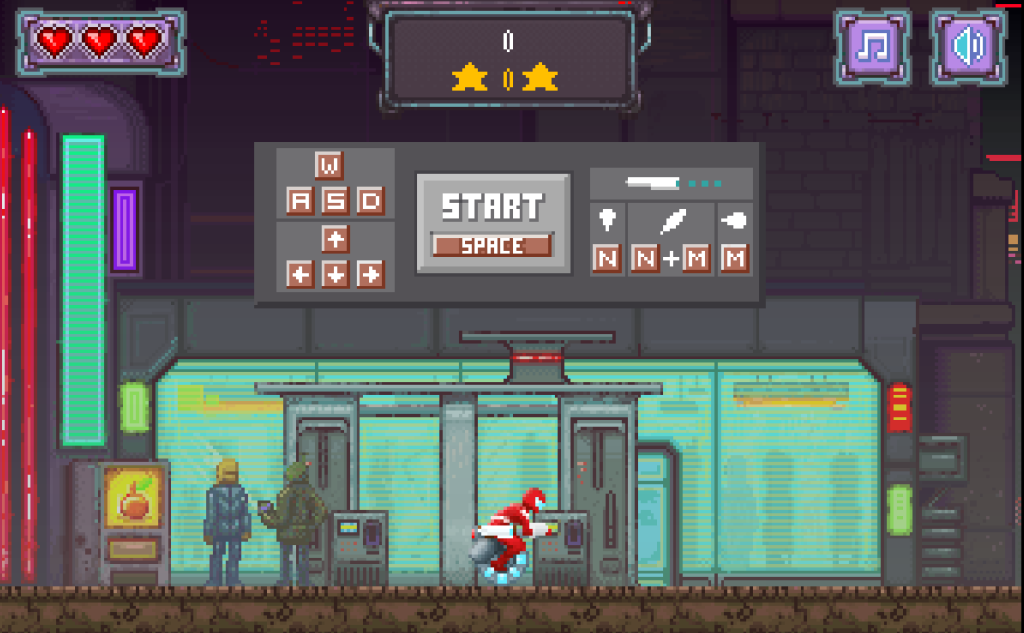 Happy gaming.