Gmail has the option to toggle Google Chat and Google Meet from the inbox. Here is how to configure it for the web version:
Login to Gmail web and click on the gear icon. From the Apps in Gmail section, click the Customize link.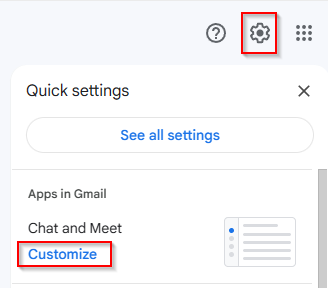 This will open a selection box through which you can turn on/off both Google Chat and Meet or none.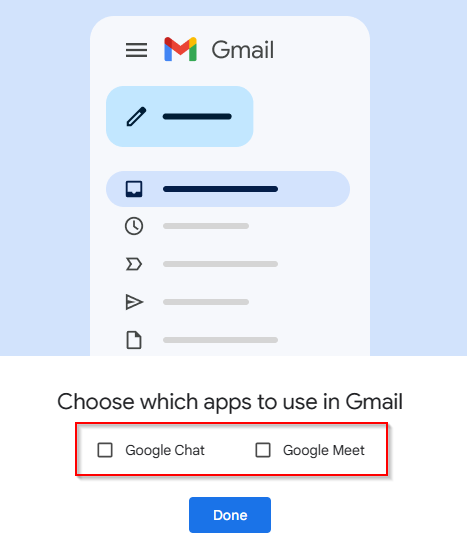 Choose as needed. 
The preview will show their icons that will be visible once you enable or disable Meet and/or Chat.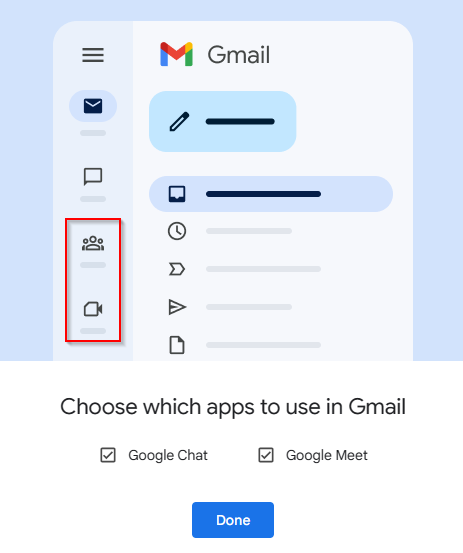 Click the Done button after selecting.
You will need to reload the Gmail inbox from your browser for these changes to take effect.

So, click the Reload button.
Depending on what is enabled, you will find the icons of Google Meet and/or Google Chat on the left pane of your Gmail inbox.

Click on them to access them.
Also, if Google Chat is enabled, you can now set your online status from the top-right of the Gmail inbox.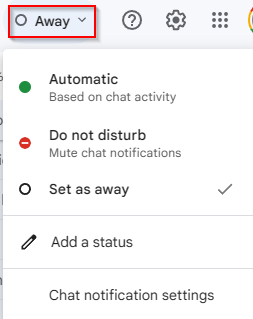 All done.