Microsoft Edge browser by default has the Express checkout feature enabled. This automatically applies coupons on your purchases and auto-fills your shipping address and payment info if you have saved them.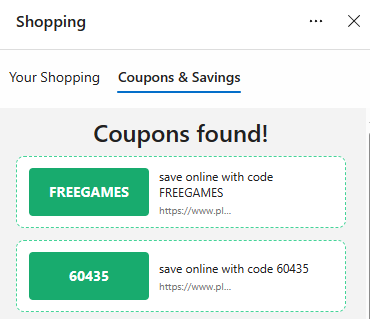 While this can make online shopping faster, you can turn this off for privacy reasons and also if you don't have a particular payment option to use every time.
Managing your personal and payment info settings in Edge:
You can manage this information by typing in the Edge address bar: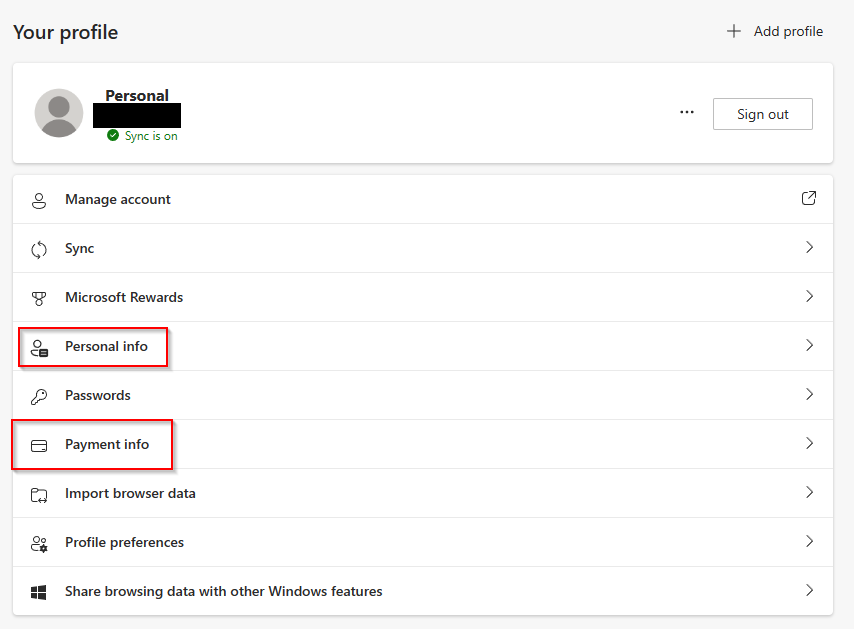 Click on Personal info and Payment info to see if you have previously saved any of that information and if you would like to delete it.
Toggle Express checkout:
Open Edge browser, and access the payment settings from the address bar:
Toggle off the options: Save and fill payment off and Show Express checkout on sites when you shop.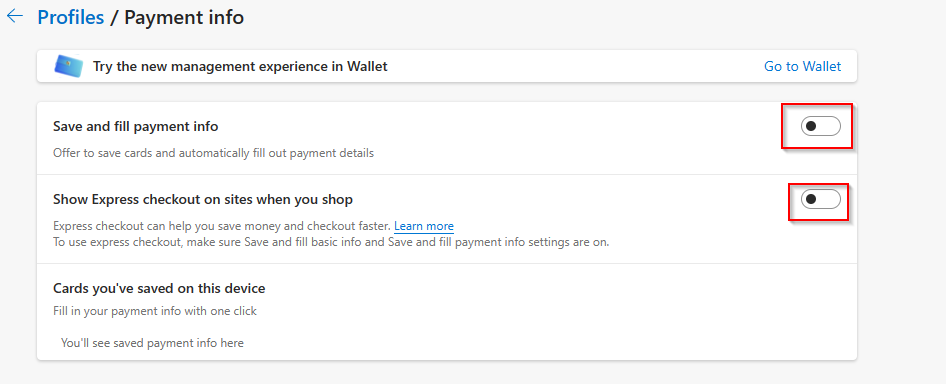 When turned off, Edge will no longer auto-fill your shipping address and your preferred payment method when checking out online.
All done.