Firefox automatically blocks ad trackers, cross-site tracking cookies and more for better privacy. This is the Enhanced Tracking Protection mode. You can see the related details about what this mode does from the Protections dashboard.
To access it, click on the shield icon to the left of the Firefox address bar, and select Protections Dashboard.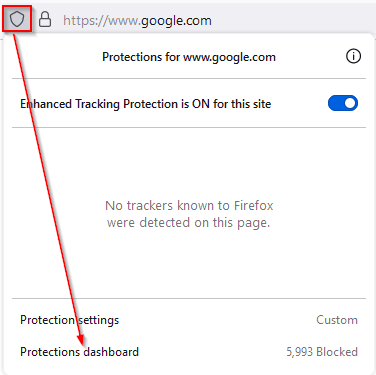 Alternatively, you can directly access the Protections Dashboard by typing in the address bar:
This brings up a dashboard which shows you how many trackers are blocked by Firefox on a daily and weekly basis when browsing.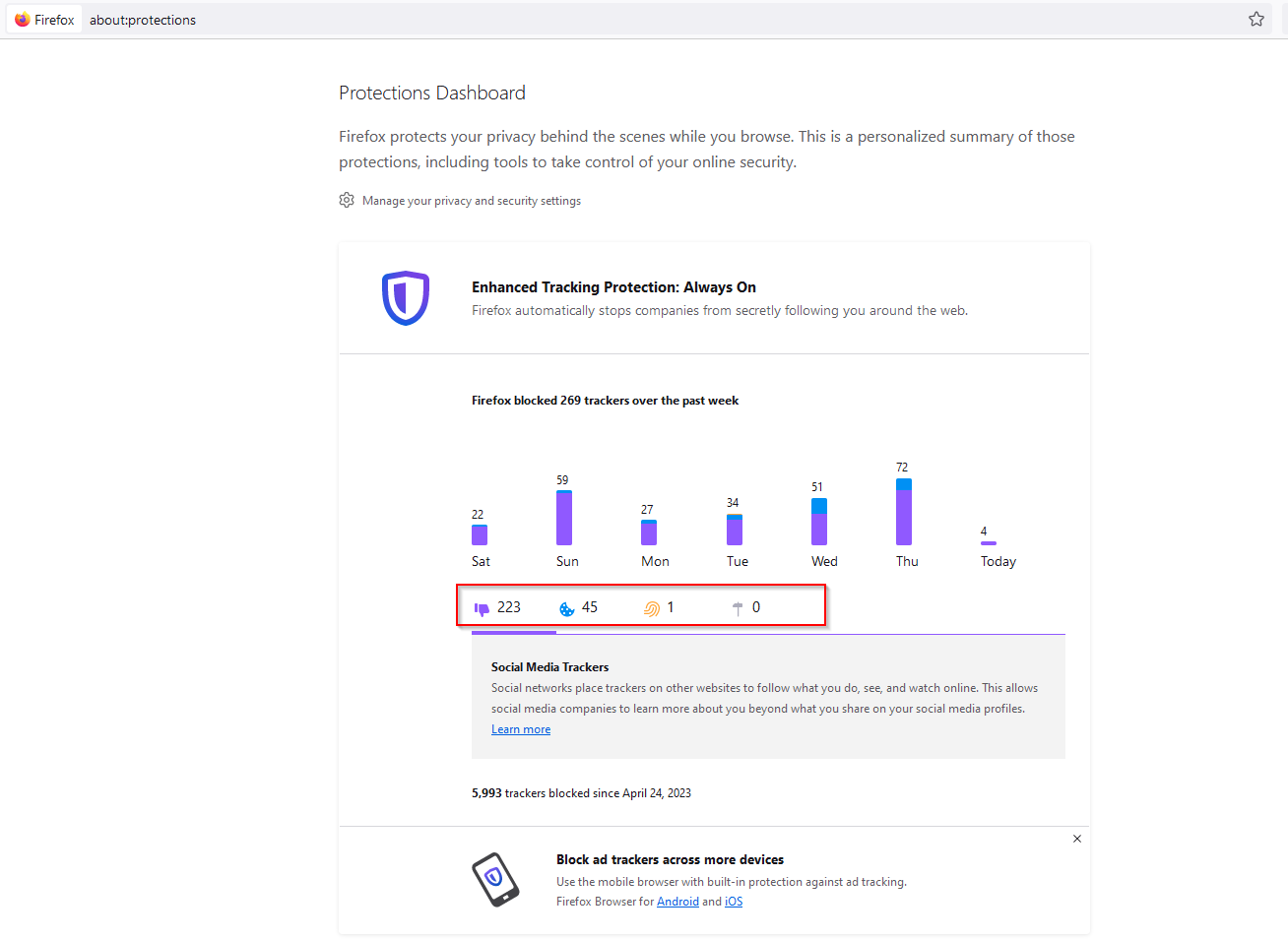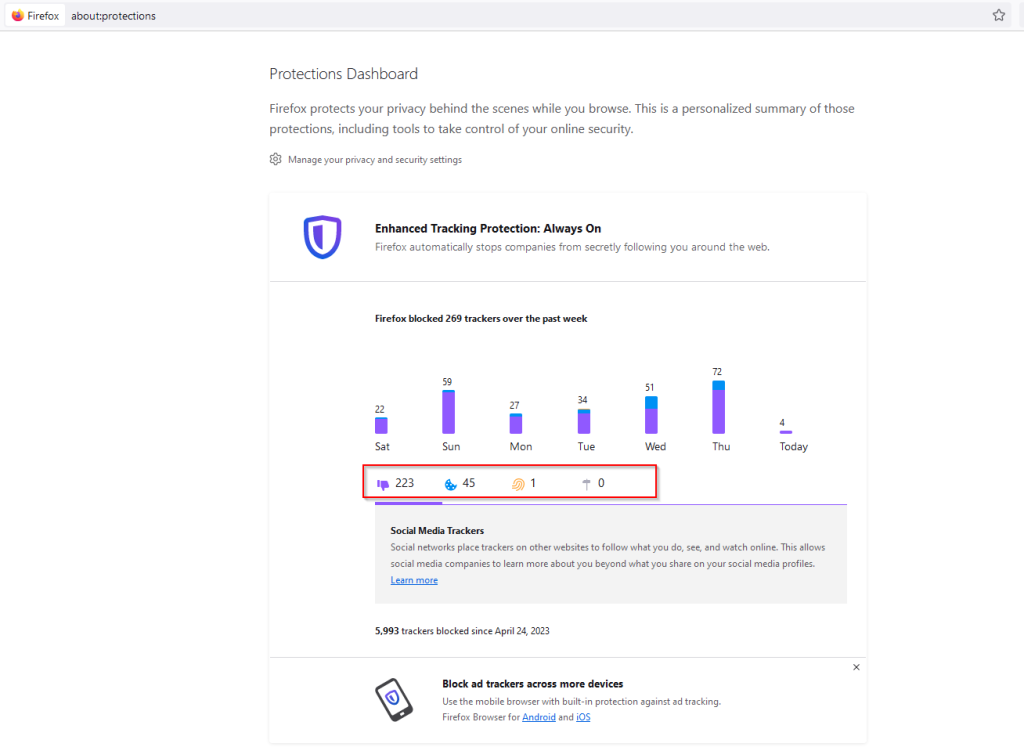 These are:
Social Media Trackers: These trackers follow you across different websites even when not using social media.

Cross-Site Tracking Cookies: These are third-party ads and analytics cookies which follow you when browsing across different websites.

Fingerprinters: Fingerprinters collect data and build a profile that can track you across different websites.

Cryptominers: These use your computing resources and slow down your system for cryptocurrency mining.

So, Firefox automatically protects you from these with the Enhanced Tracking Protection mode.
Customizing Enhanced Tracking Protection settings:
You can also change these settings by clicking on the privacy and security settings.

There are three modes for this: Standard, Strict, and Custom. You can choose from any of these as needed. Also, you can add exceptions to this mode.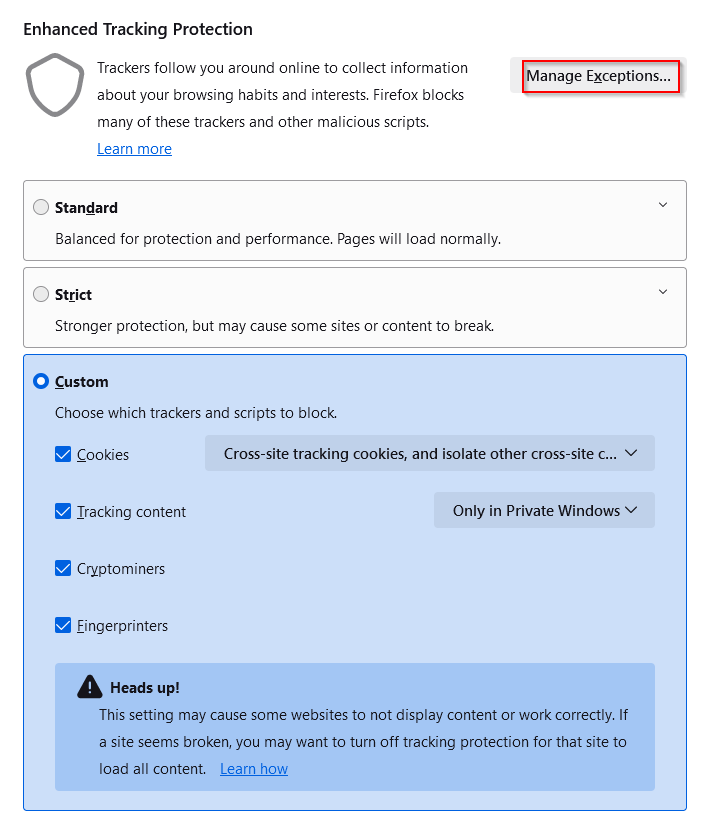 To add a website that won't be included in the Enhanced Tracking Protection Mode, click on the Manage Exceptions. Then add the website that should be treated as an exception.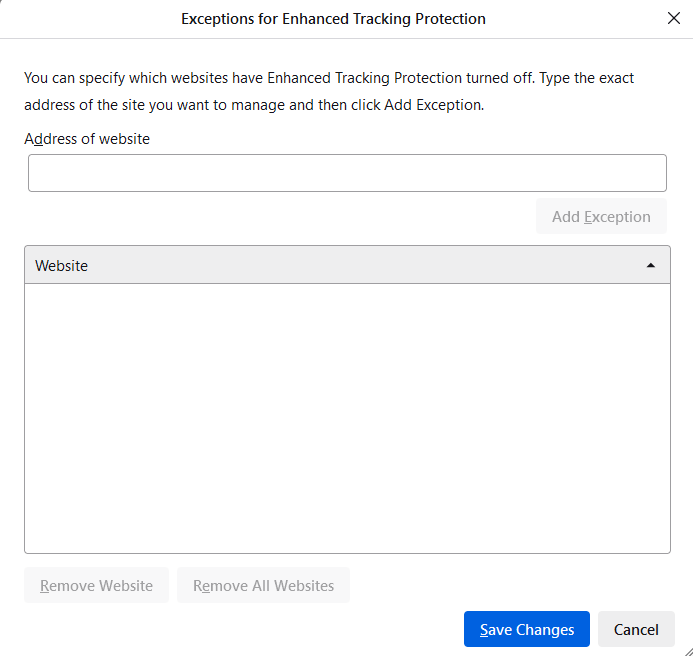 Happy and safe browsing.