Microsoft Word includes a translator which lets you translate the full document or a part of it between different languages. This feature is available for both the Word versions: The free Word online version and the Word desktop app that is only included with Microsoft 365 subscription.
Here is how to use this feature:
For Word online:
Login to Office and open the Word document in your browser.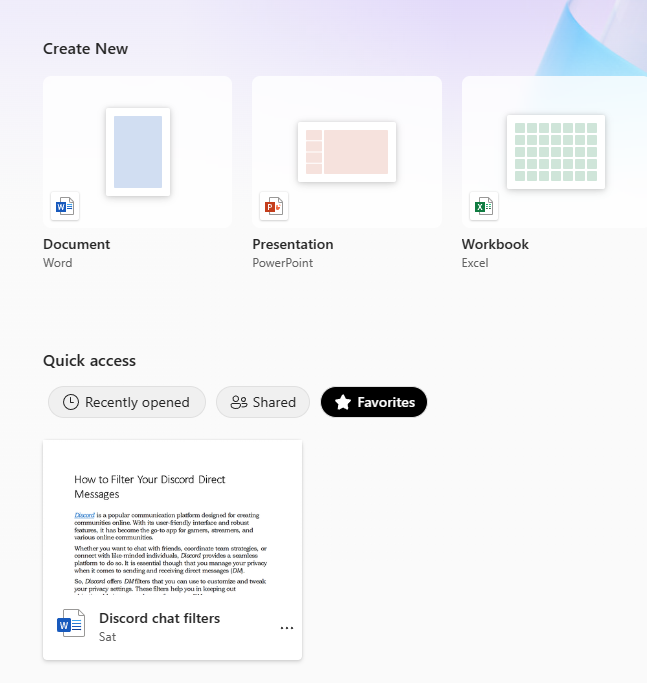 To translate a part of the document, highlight the selection and click on Review > Translate from the menu.

The Translate drop-down will have the option of translating the selection or the document. Click on Translate Selection. This opens Translator in the sidebar with the selected text.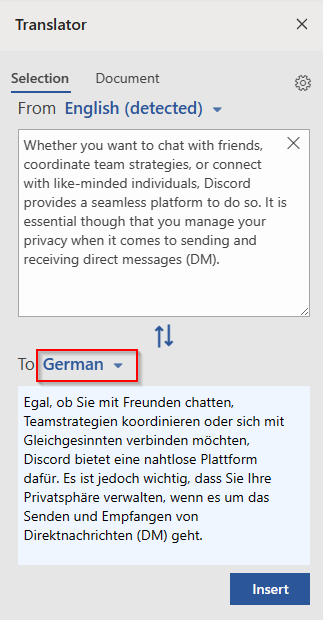 Choose the From and To languages as needed. Once selected, the text will be automatically translated to the chosen language. You can then insert this translated section anywhere within the document.
For Word desktop app:
Open the Word desktop app that is a part of Microsoft 365 subscription. Highlight the text that is to be translated. Then from the menu, select Review > Translate.

As with the online version, here too you will be able to translate the selection or the complete document. To translate the selection, choose Translate Selection.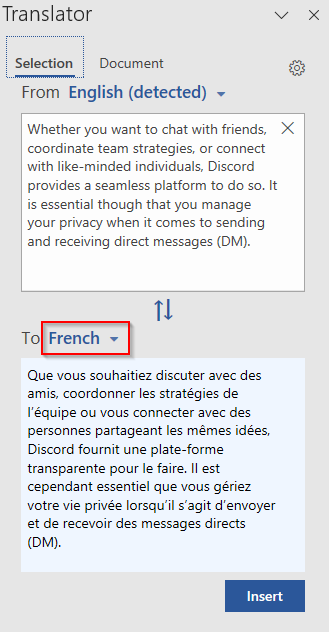 The Translator will open in the sidebar of Word desktop app with the From and To languages. Choose the language to which the text is to be translated. The translated version will then be generated and ready to be inserted into the document.
By the way, Google Docs too has a useful translation feature.
Pretty cool.