It can be useful to periodically check login activity for your Gmail account. You can do this directly from the Gmail inbox after logging in and scrolling down to the end where there is a Details link.

This will show you the Gmail access details from where your account is being used.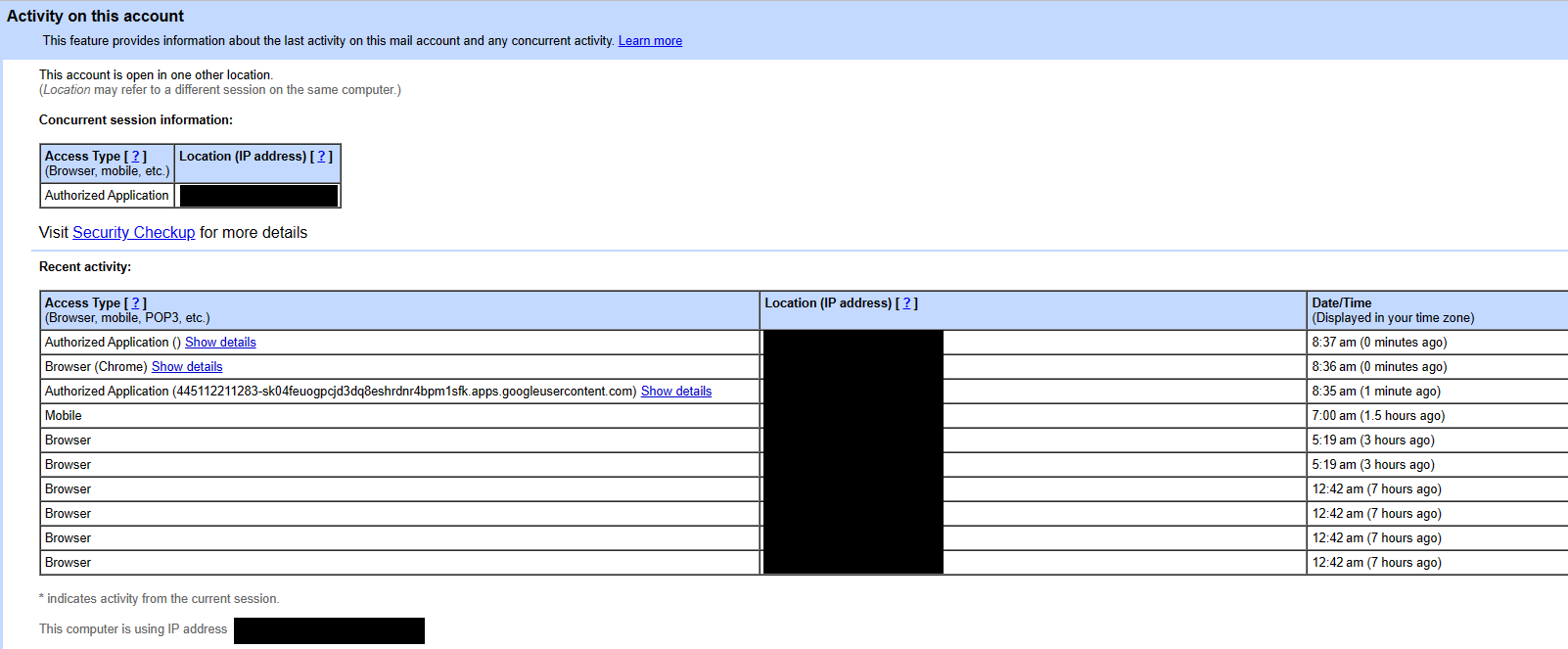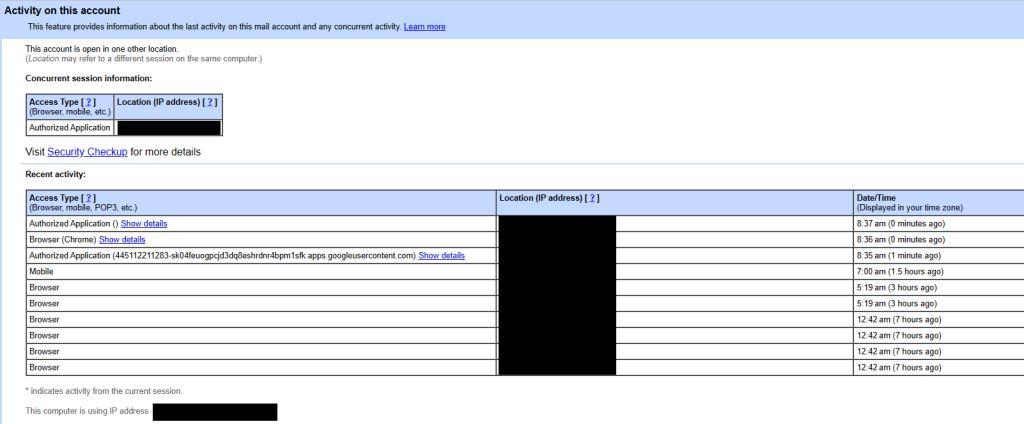 The information consists of the type of access, the IP address/location, and the timestamp.
If you find unfamiliar locations in the address/location, it does not necessarily mean there is a breach as they can be external apps like email clients and others that access Gmail. So they too will show up in this list. You can view the details of these by clicking the Show details link.

It will then display a detailed view with additional information like the application ID, the vendor, and more.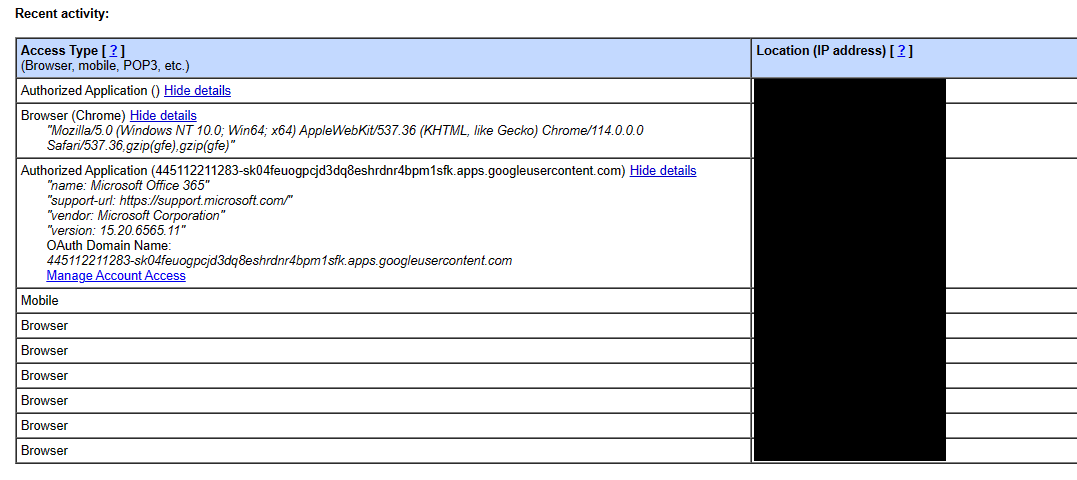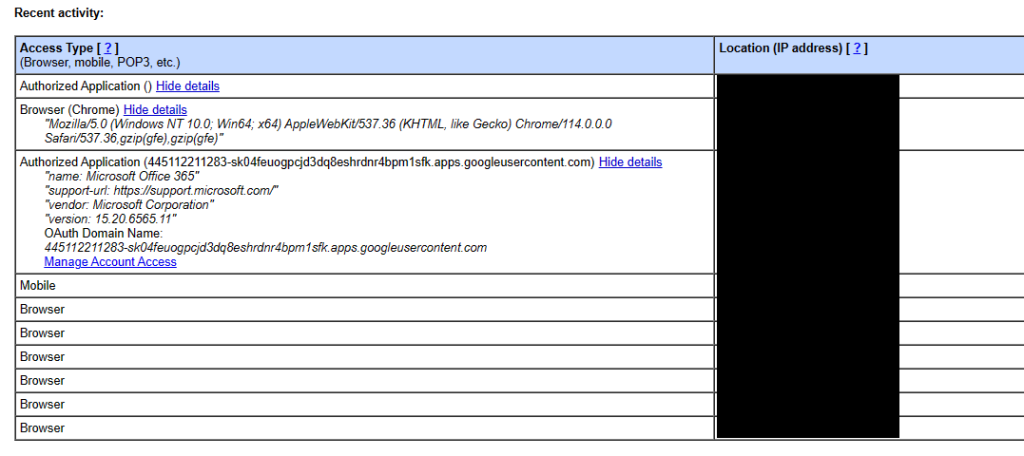 Also, it is good practice to periodically review your Google account security. You can do it directly from the Gmail account activity page by clicking on the Security Checkup link.

This will take you to the Security Checkup tool which you can then use to review and tweak your Google account security.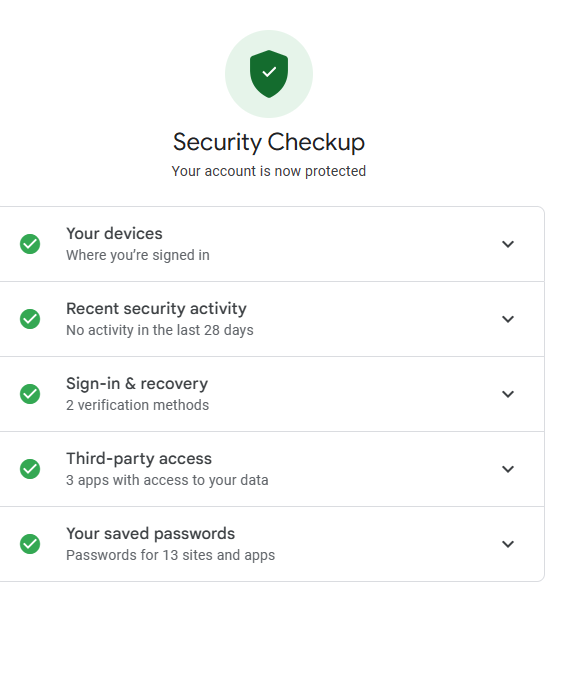 All done.