What is the Edge Browser Essentials:
Microsoft Edge browser now includes Browser essentials. This is a centralized dashboard that monitors the performance and security of Edge browser.
It is already enabled but not visible. To open it, click on the Edge dots icon and select Browser essentials.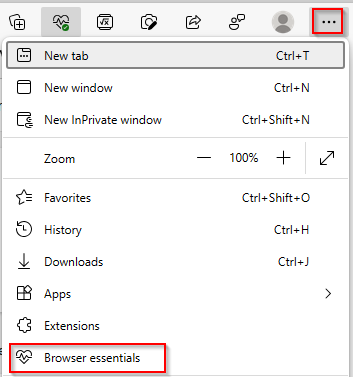 This will show a side pane dashboard widget that shows the Performance and Safety settings of Edge browser. You can also unpin it and make it a floating widget dashboard if required.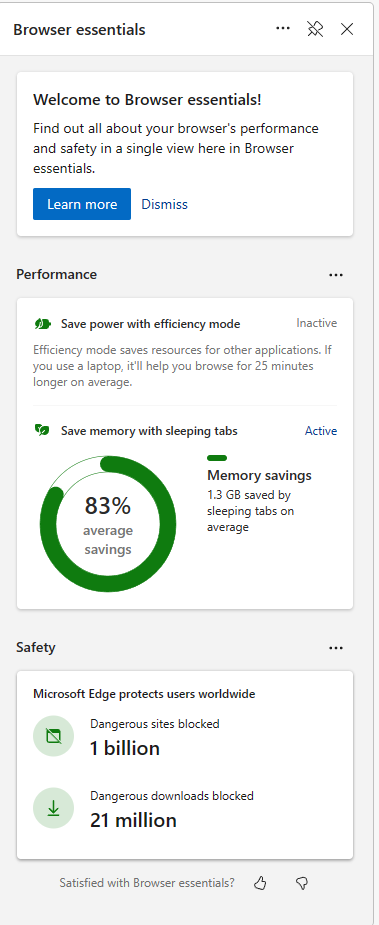 Edge Performance:
If you have enabled Efficiency mode or Sleeping tabs for Edge, then that status will be shown in the Performance section of the Browser essentials dashboard.
You can also access Performance settings from here. Click on the dot's icon from the choose Manage performance settings.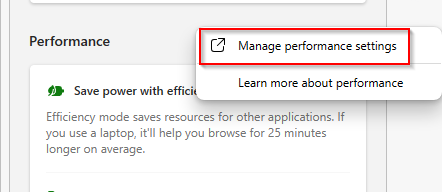 Then various settings related to Edge performance like sleeping tabs, efficiency mode and more can be toggled from there.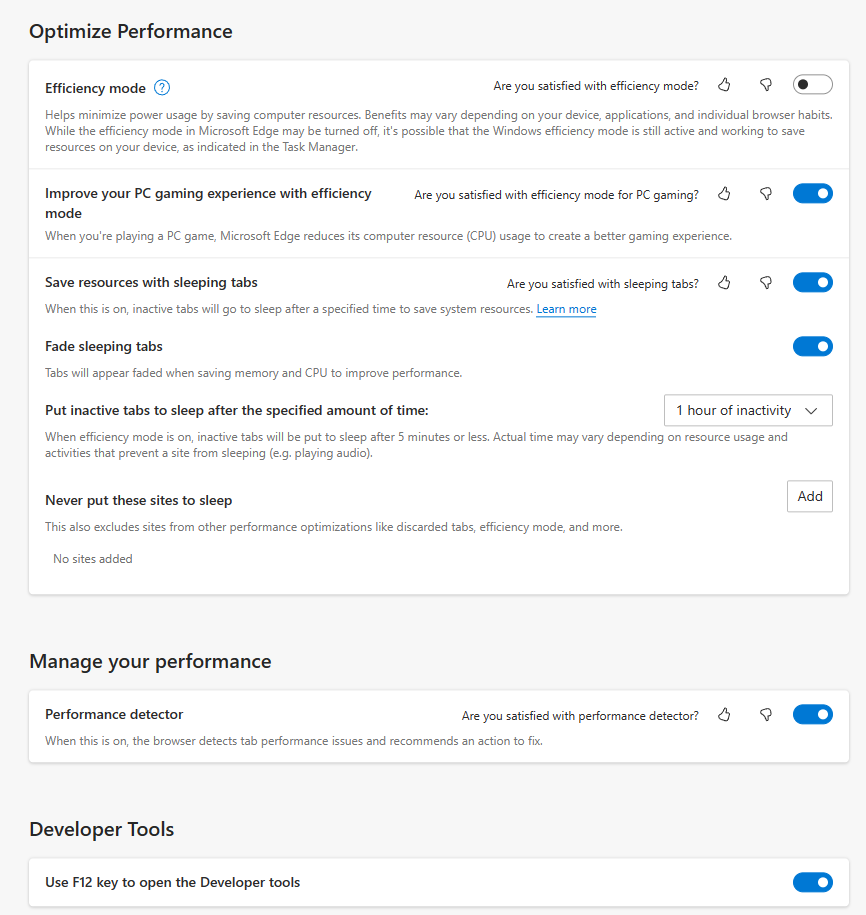 If Edge is running slow or crashing, then it can be due to various performance related reasons. The Performance Detector that is enabled in Browser essentials will show you bottlenecks if any which can then be fixed.
Edge Safety:
The Safety section of Browser essentials dashboard shows you the proactive security enabled for Edge browser. You can access Edge privacy and safety settings from this section by clicking the dots icon and choosing Manage security settings.

Various browser-related security and privacy settings can then be configured from there.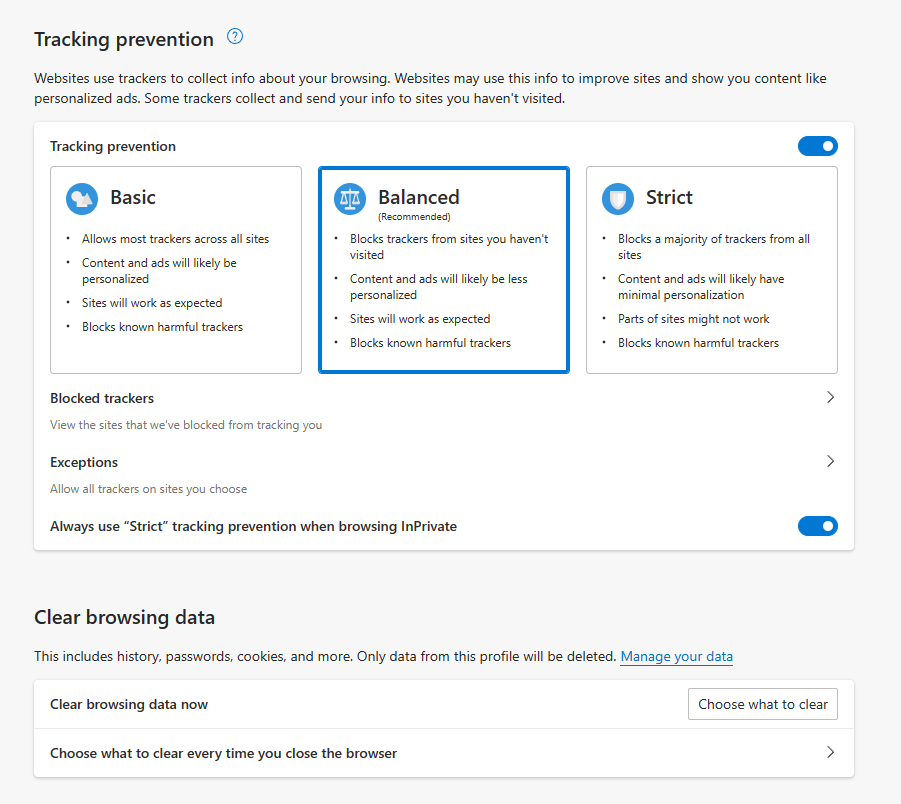 Overall, this is a useful widget that now comes by default in Edge. It can quickly show you the browser state and diagnose any performance and safety issues.
Happy browsing.