Google Photos is useful in organizing, sharing and enhancing your photos. Also, it is often the default photo manager for many Android–based devices which makes it hard to completely stop using it.
However you can change the default privacy settings. Here are three such settings that can help you lockdown what is shared with Google Photos:
Login to Google Photos from a browser and click on the gear icon to access these settings.

1.Face grouping:
By default, Google Photos groups people by similar faces thereby identifying them in different photos. You can turn off this setting. Click on the Group similar faces section and turn off the option of Face grouping.

When turned off, all existing face groups and names would be deleted. Confirm by clicking on Delete face groups option.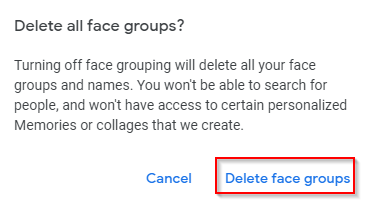 2.Location data estimates:
Google Photos uses landmarks and other details from photos to estimate your location when it is missing.

Kind of creepy yes, so to disable that, click on the Location section and turn off the option for Estimate missing locations.

3.Memories:
You can tweak what you can see as memories from Google Photos. Click on the Memories section. From there, you can choose to turn off people and pets as well as dates.

To exclude certain dates from memories, click on the Hide dates section.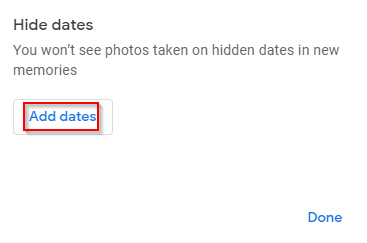 Then click on the Add dates button and select a date range that is to be excluded from memories. Click on Add to confirm.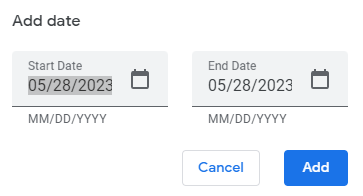 Besides these memories' settings, you can also choose to turn off various featured memories like Time-based and Themed memories.

These above privacy tweaks would be useful when storing and sharing photos using Google Photos too.
Happy viewing.