The Opera browser is a free, fast, and secure web browser that is available for all major operating systems. It has been around for more than two decades and has consistently been one of the most popular browsers in the world. It is known for its speed, security and privacy. 
By default, it shows a sidebar that consists of various chat elements like Messenger, WhatsApp, Viber besides others like Speed Dial, News, Bookmarks and many more.

You can toggle all of these as needed if it feels cluttered.

Here is how:
Type the following in the Opera address bar to open the Sidebar settings page:
 opera://settings/manageSidebar

Alternatively, launch Opera and click on the menu button. Then, choose Settings.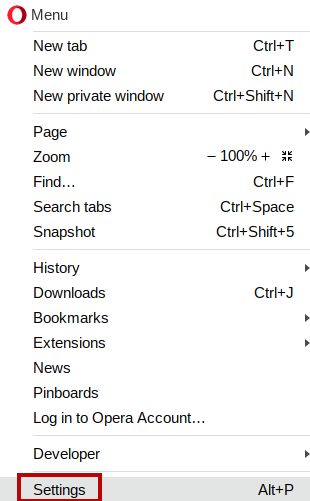 Scroll down to the Manage sidebar section. 

From here, you can disable the sidebar, or turn off the notification badges for the visible widgets.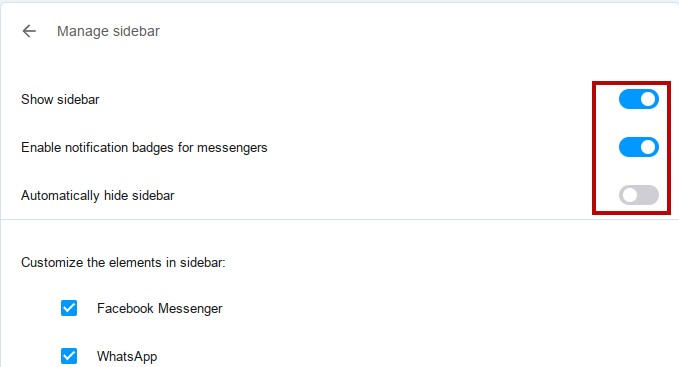 Also, to keep the sidebar but selectively toggle on/off what is visible, scroll down and check/uncheck each of the widgets as needed.

You can also reload websites and view from the Opera sidebar through an add-on. Here is how to do that.
Happy browsing.