If you are looking for a Google Chrome add-on that can quickly show you CPU/RAM usage with a click, then Monitor and Clean system's CPU/RAM usage is a useful add-on to get. You can also free up memory and CPU usage with it although this only applies to the Chrome browser and doesn't affect the entire system.
Download it from the Chrome Web Store here.


After it is installed, click on the Extensions icon and pin it.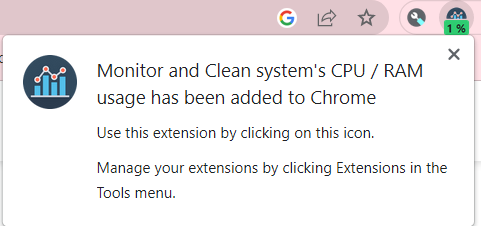 By default, the Monitor and Clean add-on shows the CPU usage.

Click on the add-on icon to display a detailed view of CPU and RAM usage. To free up the Chrome browser memory and CPU usage, click on the CLEAR button.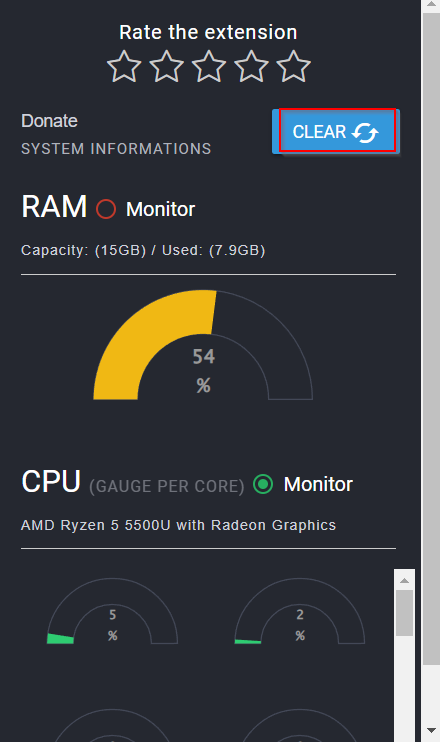 Also, if you want to change the default view of displaying CPU usage and prefer to see RAM usage instead, select the Monitor button next to RAM usage.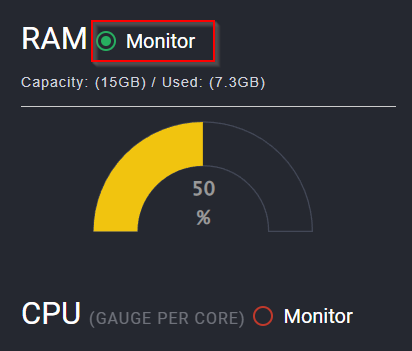 There are three color codes for usage:
Green: Displayed when CPU/RAM usage is normal
Yellow: Displayed when using a lot of CPU/RAM
Red: Displayed when CPU/RAM usage is over-utilized
To enable Monitor and Clean when using Incognito mode, right-click on the add-on icon and click on Manage extension.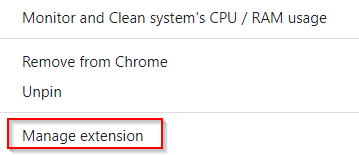 Then, from the settings page, enable the option Allow in Incognito.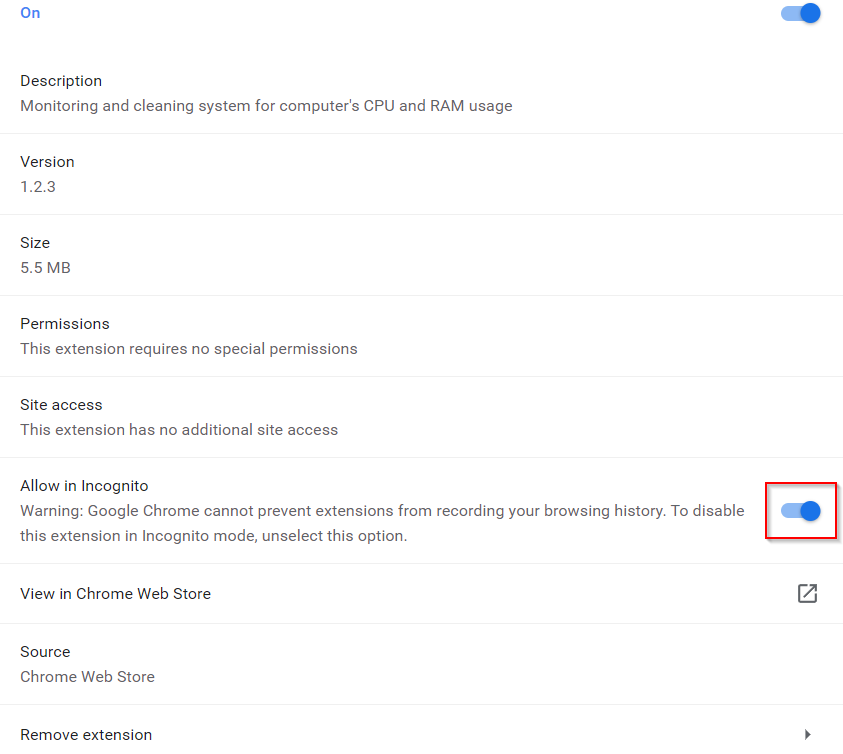 Overall, this is a useful Chrome add-on like many others if you want to keep an eye on CPU and RAM usage when using Chrome, rather than freeing up resources.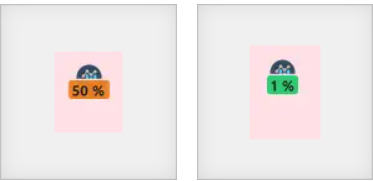 For a detailed view, you can always use the Chrome Task Manager for an in-depth analysis.
Happy browsing.