Cloud storage is a convenient way to store and access your files from anywhere, but it also comes with some risks. Your data can be exposed to hackers, government agencies, or third-party providers who may misuse or sell it. That's why you need a cloud storage service that respects your privacy and security.
Proton Drive is a cloud storage service from Proton, the company behind Proton Mail and Proton VPN. It lets you store and share your files with end-to-end encryption, meaning only you and the people you choose can access them. No one else, not even Proton, can see or tamper with your data.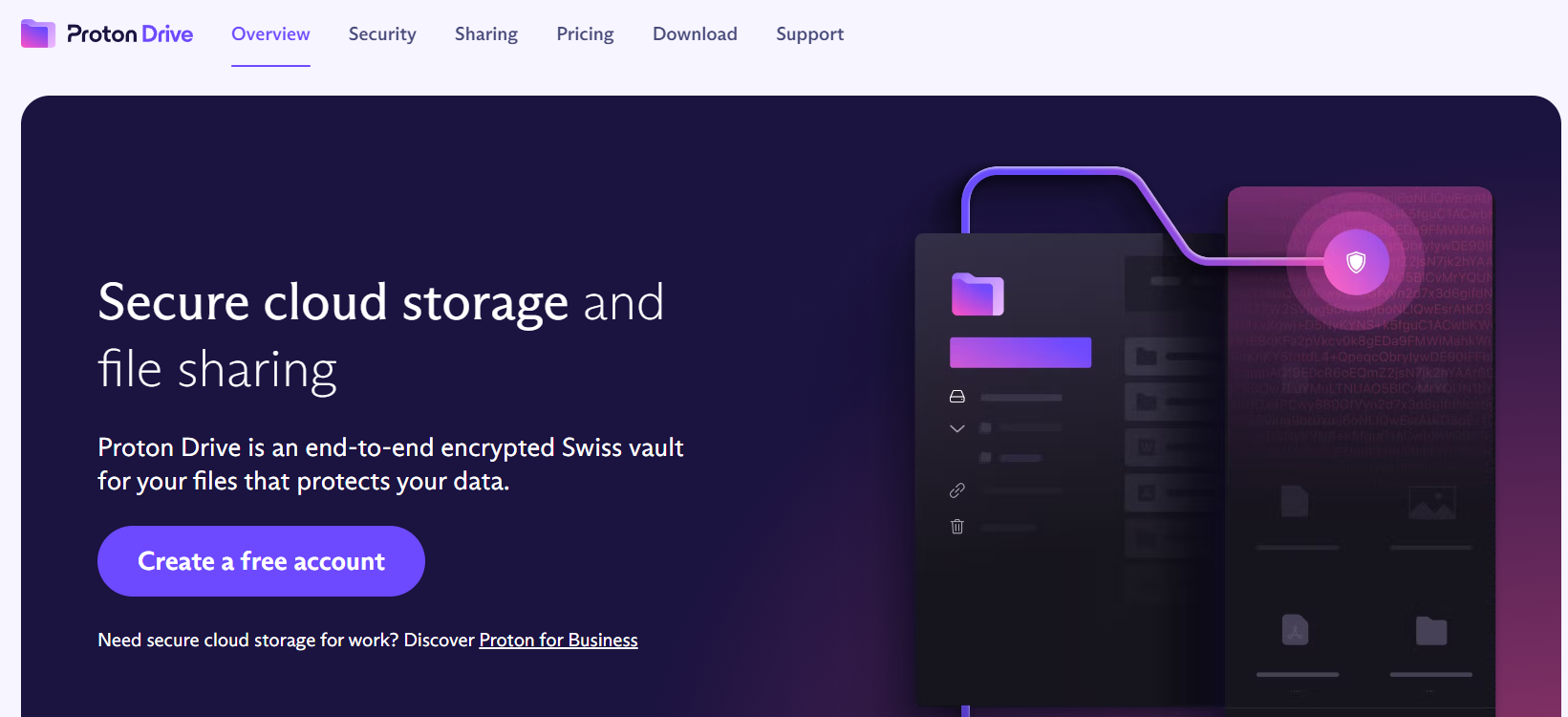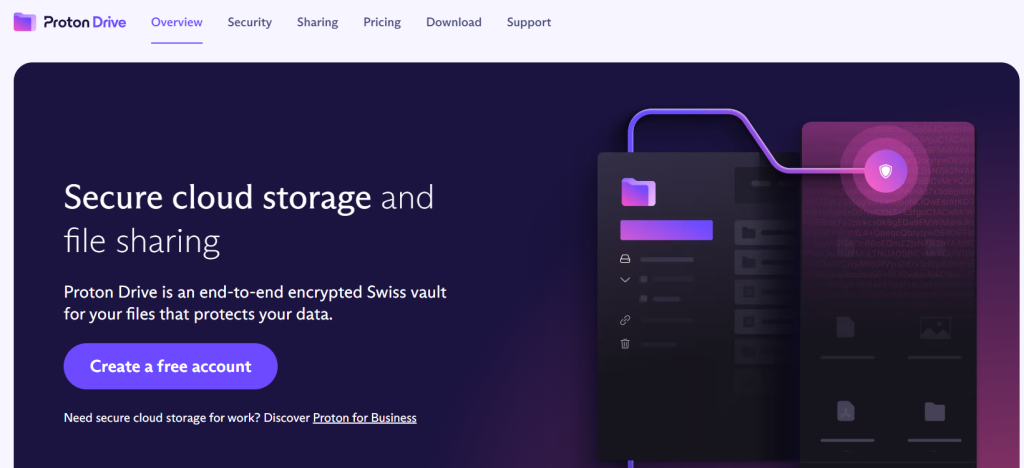 Proton Drive does not have a desktop app available and only supports web login for now but you can download it as a mobile app for iOS and Android from the Download page. 
This article covers the web version of Proton Drive.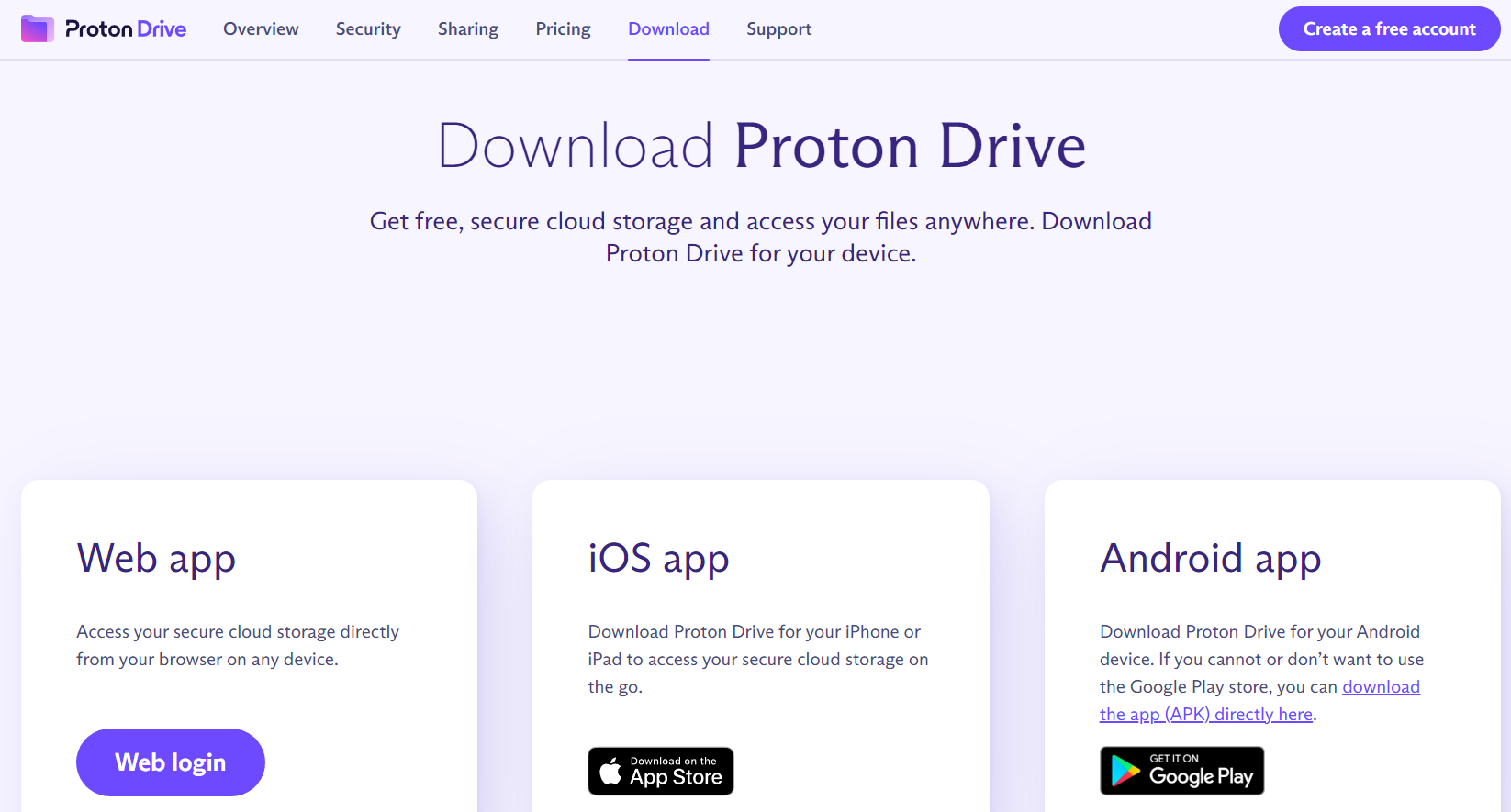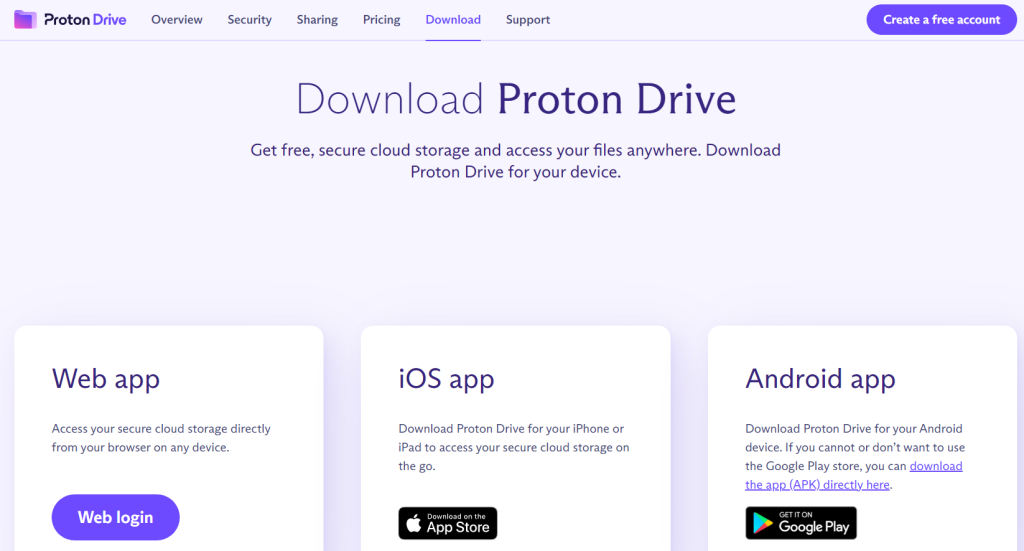 Proton Drive has many benefits for privacy-conscious users. Here are some of them:
Features and benefits:
You can access your files from any device, using a web browser or the Proton mobile app.
You can create folders and subfolders to organize your files, and drag and drop them to upload or download.
You can share your files with anyone, even if they don't have a Proton account, by creating a secure link with a password and an expiration date.
You can sync your files across your devices, and restore previous versions or deleted files from the trash.
You can enjoy the same level of encryption and privacy as Proton Mail and Proton VPN, with zero-knowledge authentication and Swiss data protection laws.
Using Proton Drive:
Sign in with your Proton Mail account to start using it. The interface is minimal with options to create and upload files and folders.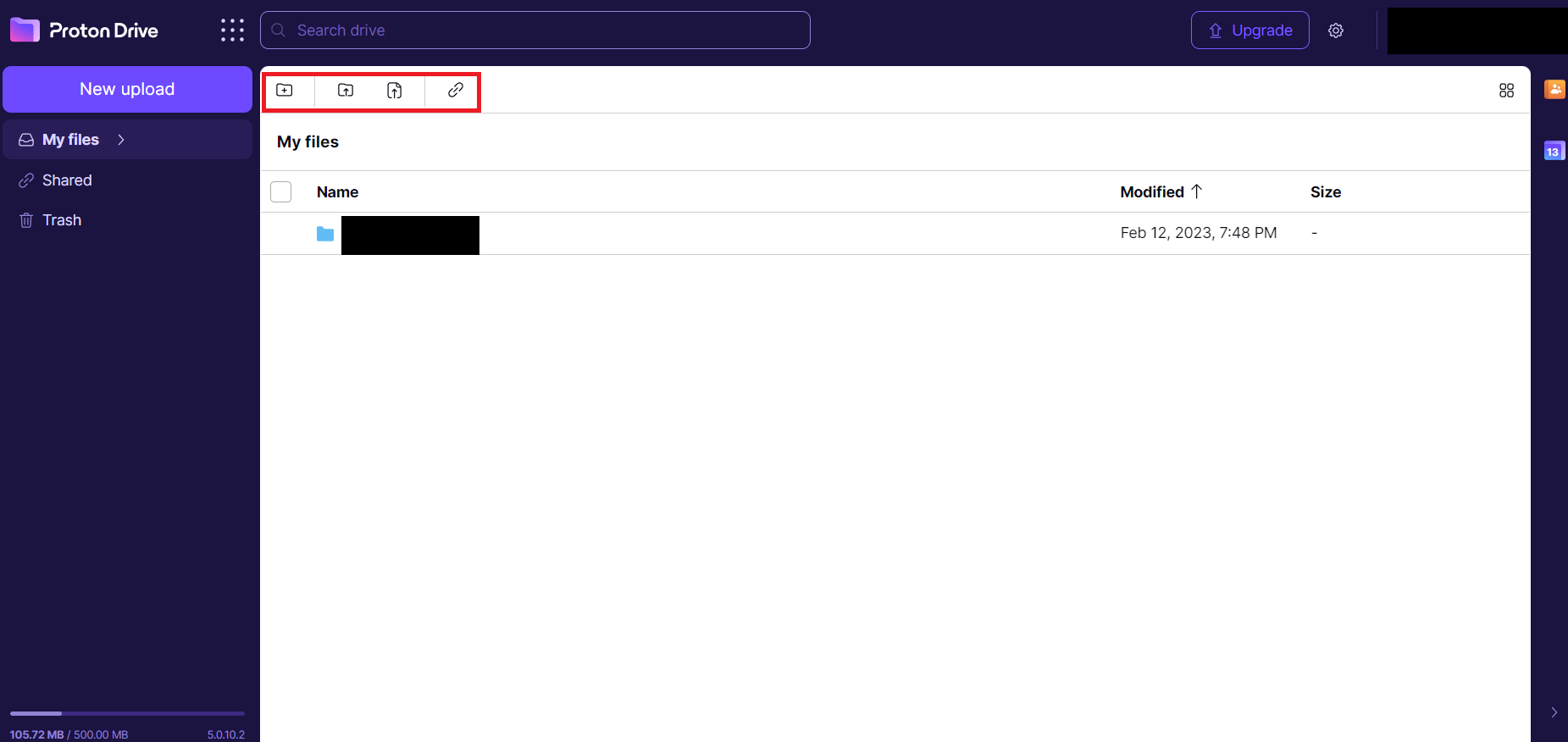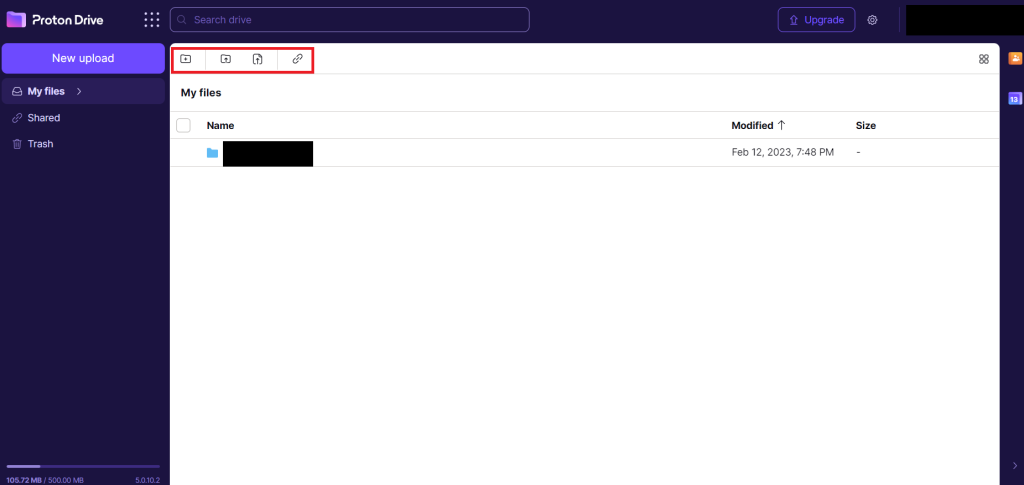 To share files and folders from Proton Drive, click on the Get link icon from the top row, or right-click the folder to be shared and click the Get link option from there.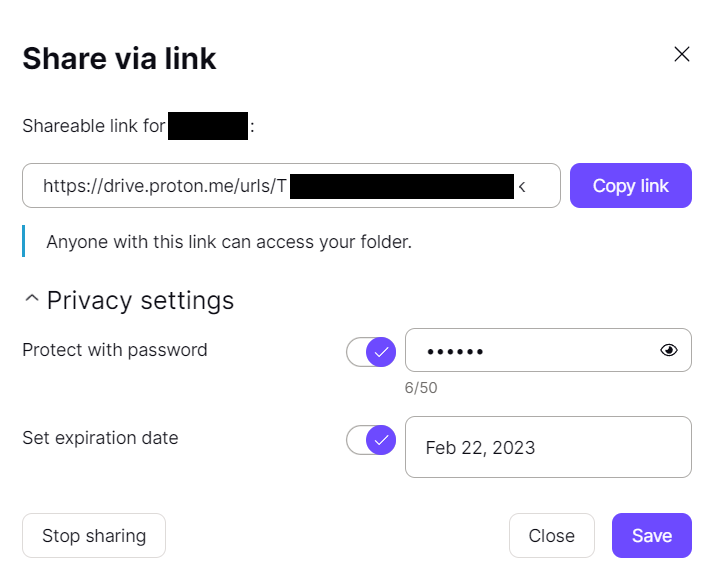 Proton Drive can let you set a password and an expiration date for the shareable link. You can stop sharing anytime by selecting the shared folder and choosing the Manage link option.
You can change the theme for Proton Drive by clicking on the gear icon from the top-right and choosing Go to settings. Click on General from the PROTON DRIVE section to choose from a variety of themes.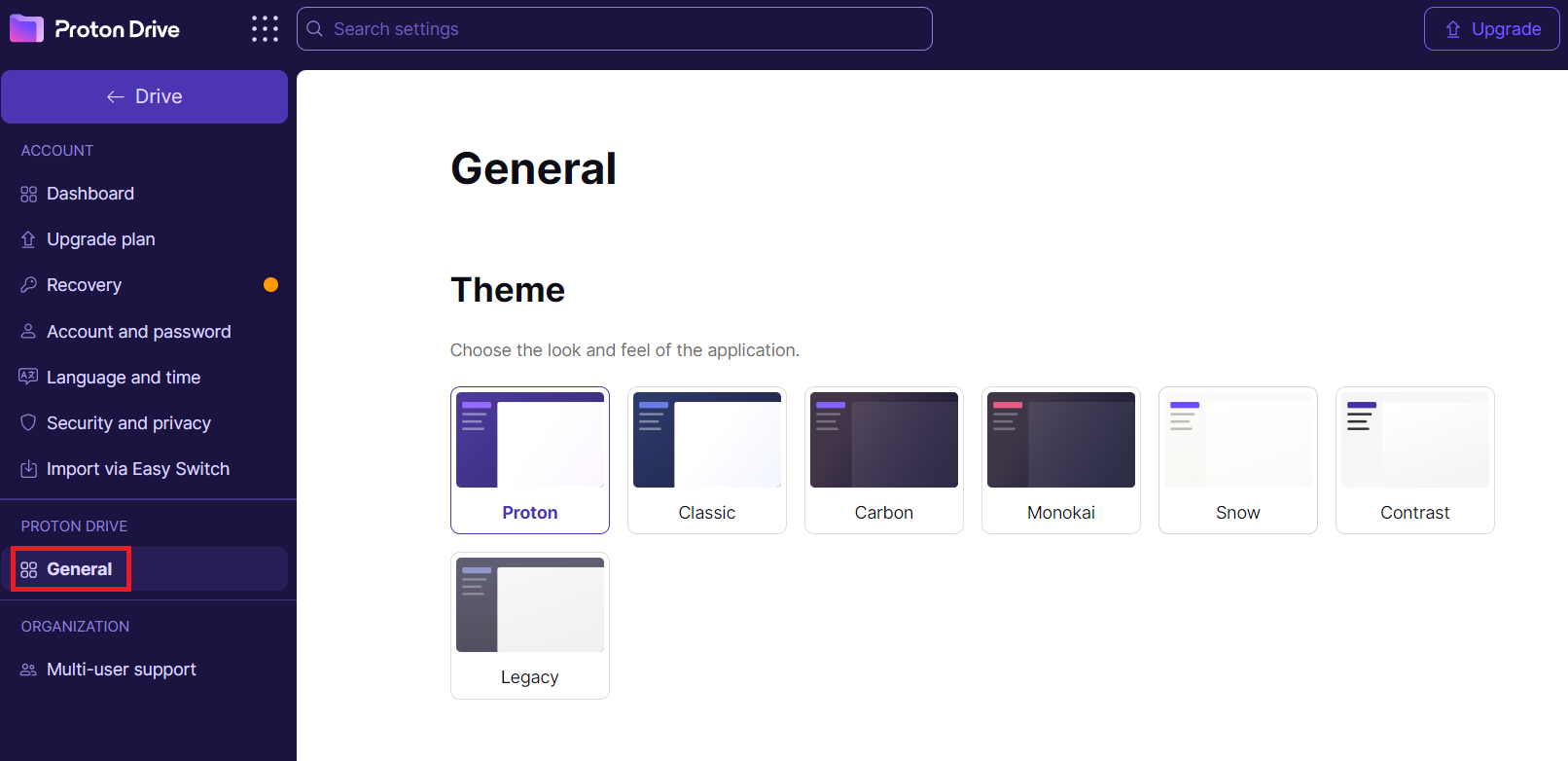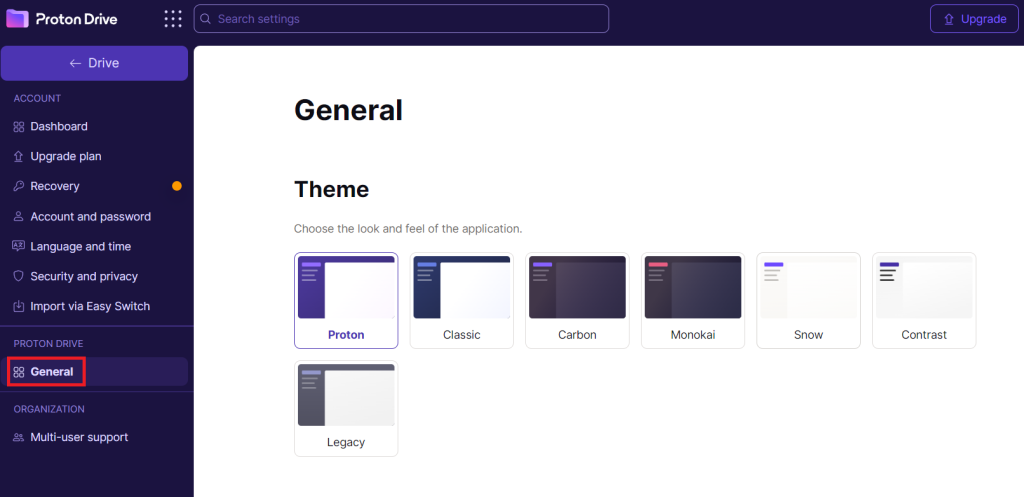 To sum it up, Proton Drive is a secure way to store and share files, and it is easy to use.
Happy storing.