No matter what you're using the internet for, chances are you're using Google Chrome. It's fast, it's reliable, and also secure with regular updates.
Chrome also has many features that make using the Internet a breeze. For example, it has a built-in feature to change the display language of your choice. Besides this, you can also vary the levels of spell check when typing in Chrome.
Chrome offers two types of spell-check options. To access them, type in the address bar:
 chrome://settings/languages

Then, scroll down to the Spell check section. Over there, there are two options: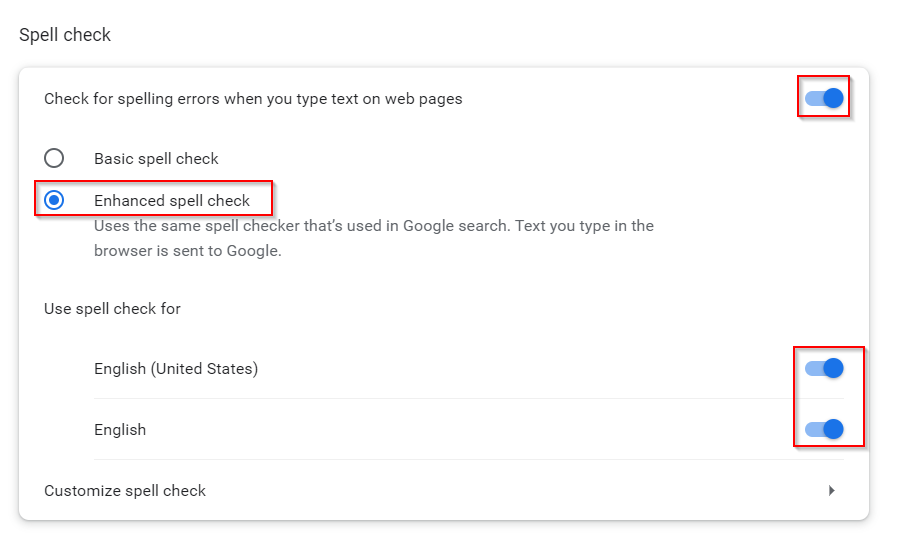 Basic spell check: This is the default choice for searching for typos when you type in Chrome.
Enhanced spell check: Enable this choice if you want the same level of spell checking as Google search. On enabling this, your text is sent to Google. So if you want more privacy, stick with the default one.
You can also directly toggle this Enhanced spell check from the Sync and Google services settings by typing in the address bar:
 chrome://settings/syncSetup

Scroll down to the Other Google services section and toggle the Enhanced spell check option.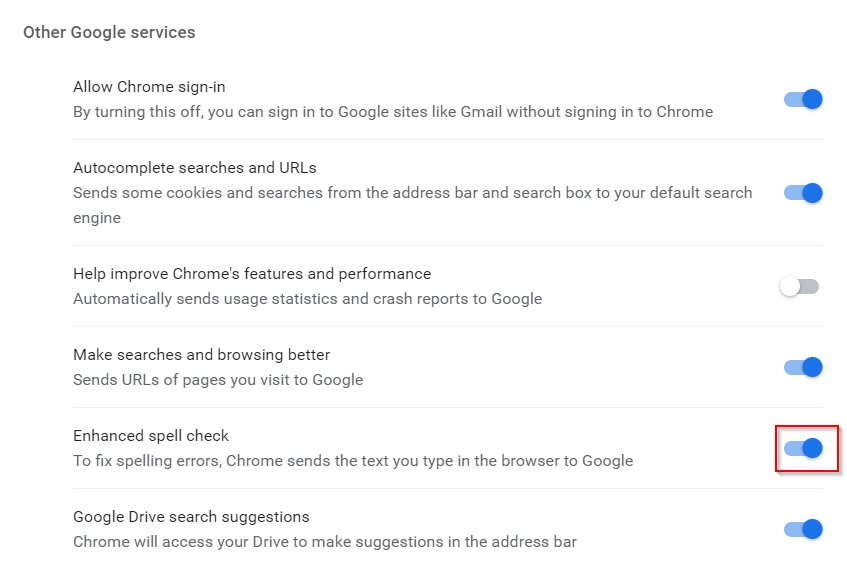 Happy browsing.