Easy Switch is a migration tool in Proton Mail that allows users to seamlessly move from an external email provider to Proton Mail with a few clicks. It supports migration from Gmail, Outlook, Yahoo, and other providers that support IMAP. Whether it's emails, calendars, and contacts that need transferring, it is simple to do so with Easy Switch. Your data is kept safe with the Proton Mail encryption protocol, and the migration happens automatically.
Using Easy Switch:
Login to your Proton Mail account and click on the gear icon from the top-right. Choose Go to settings.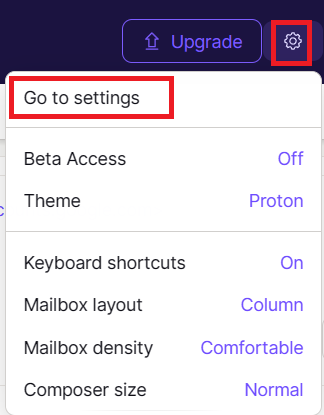 From the ACCOUNT section, scroll down to Import via Easy Switch.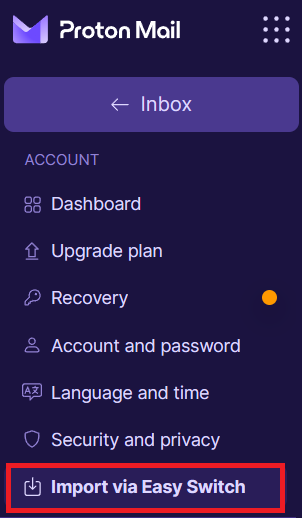 Choose an email provider to switch from:
Easy Switch supports migrating from most of the popular email providers like Google, Yahoo, and Outlook. This example migrates emails from Gmail to Proton Mail. Click on Google to begin.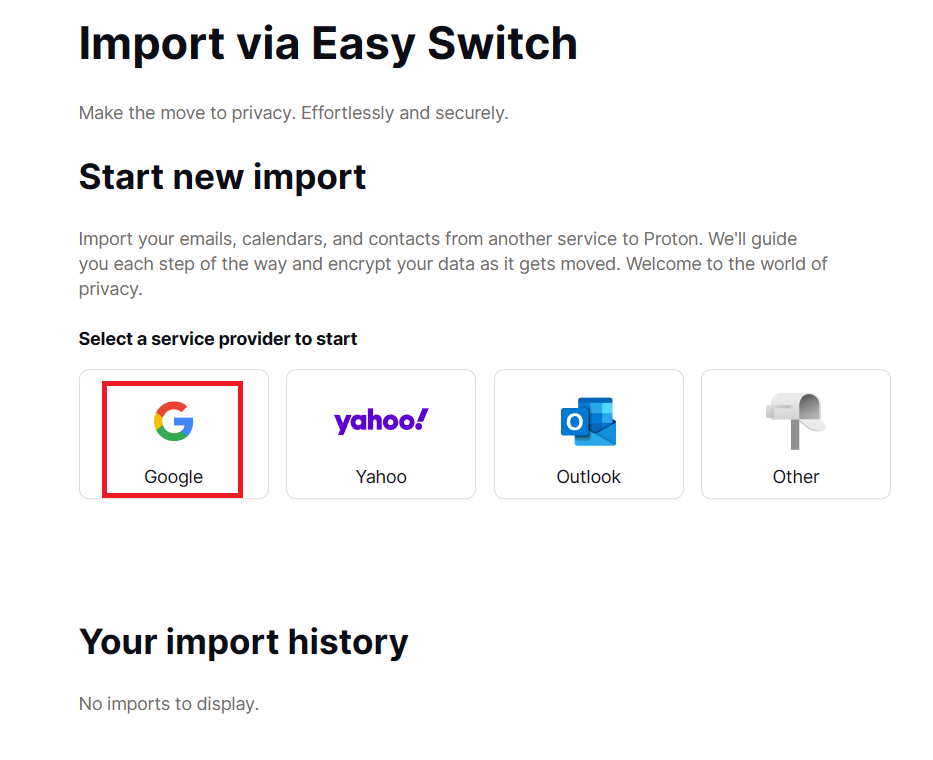 By default, Easy Switch automatically migrates emails, contacts, and calendars. Choose as needed (this example only migrates emails) and click Next.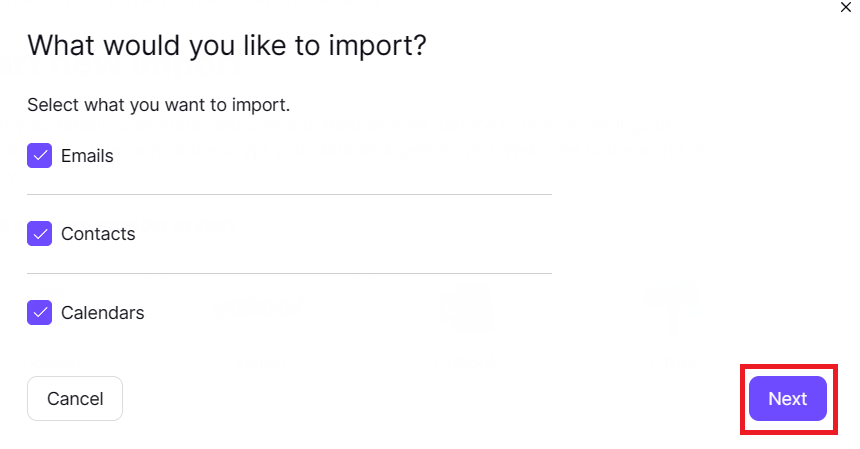 On the next screen, there is a GIF that shows how to connect to Gmail to proceed. Click on the Continue button.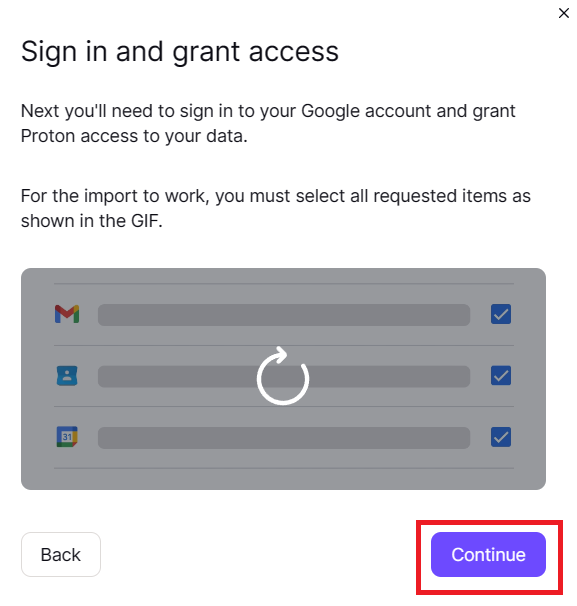 Then, sign in to your Google account and allow Proton Mail access to it.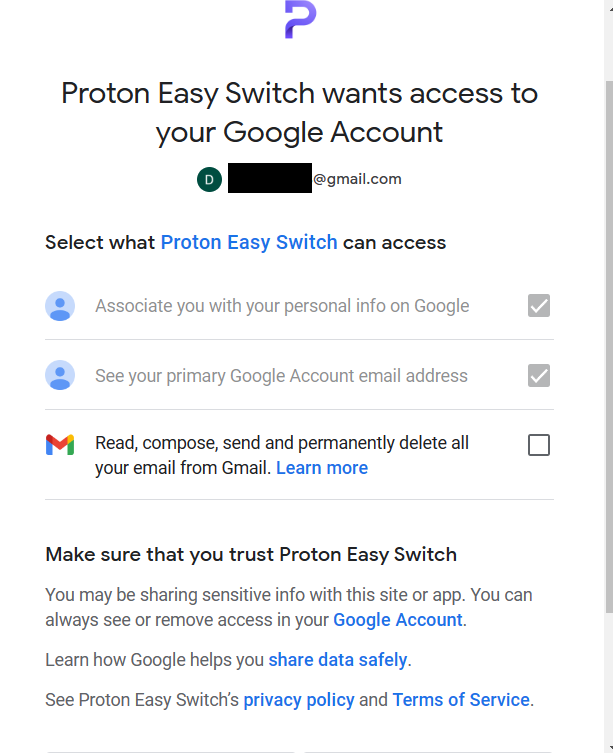 Wait for Easy Switch to connect to your Google account and then click on Continue to proceed further.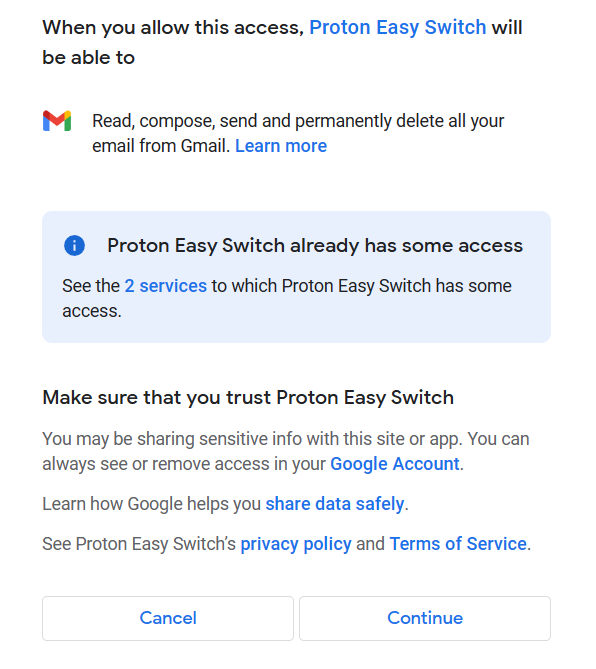 Customize and confirm what to migrate with Easy Switch:
The final step is to customize and confirm what you want to migrate. As this example only had emails selected for migrating, you can customize them. Click on the Customize link.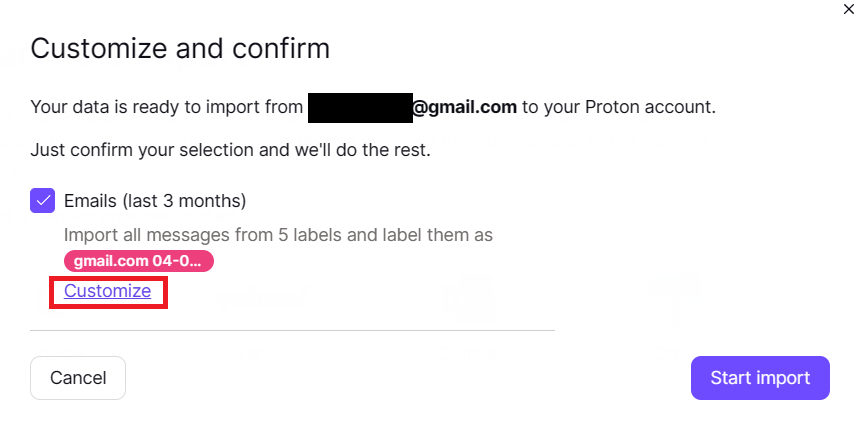 From there, you can change the default label under which the migrated emails will be shown in your Proton Mail inbox, the duration for which the emails will be migrated, the category to which they will be migrated (Inbox is the default), and so on.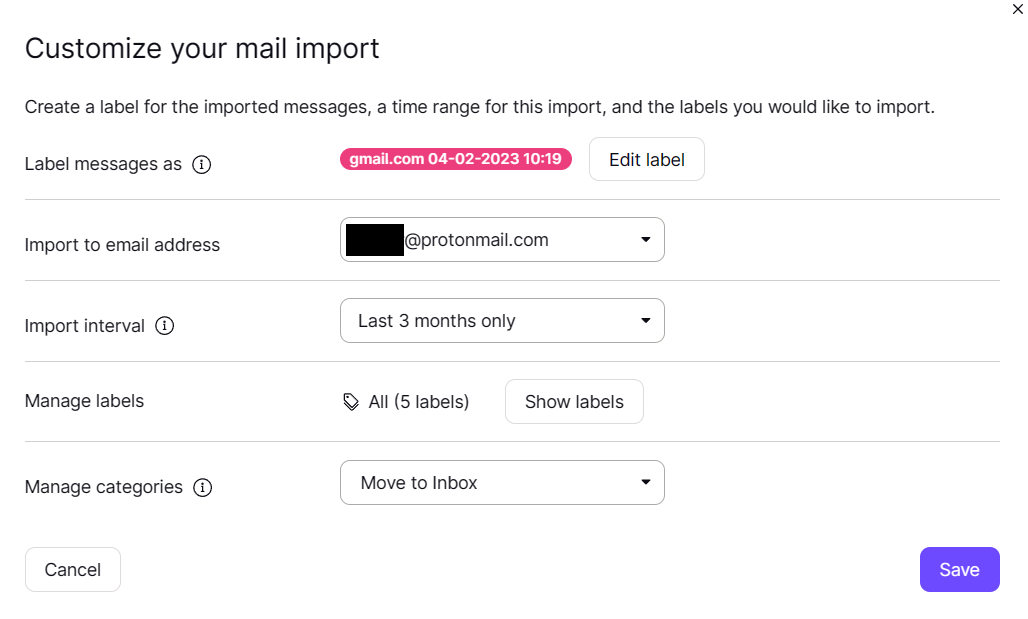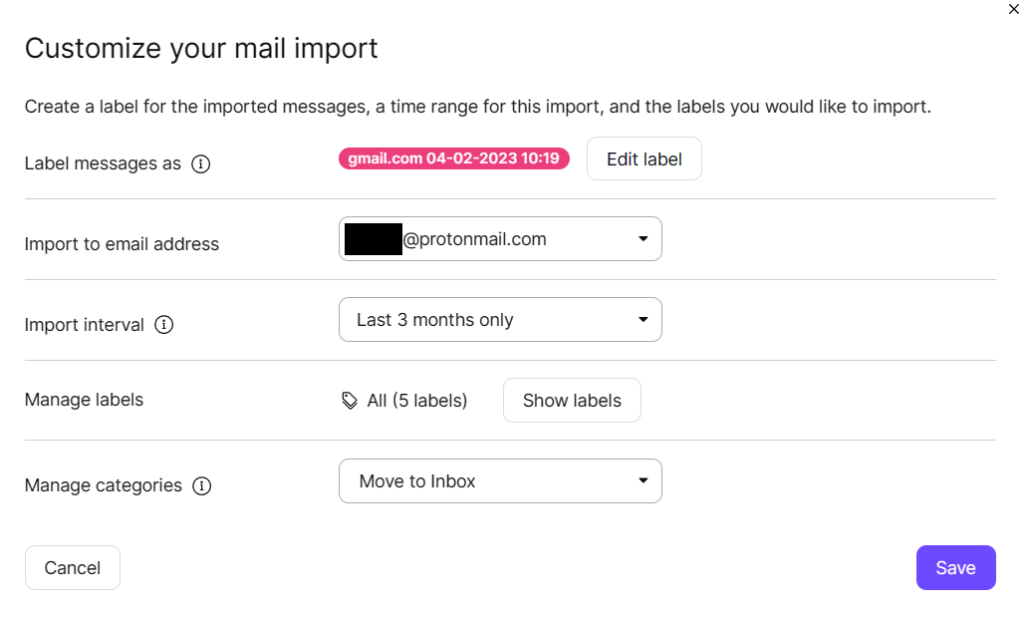 Customize as needed and click on the Save button. Then start importing by clicking on the Start import button.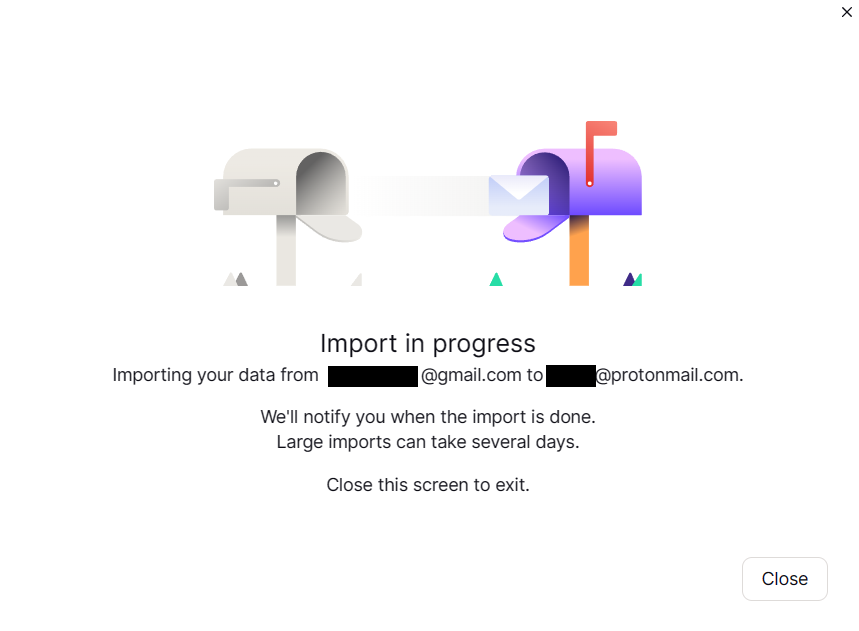 Depending on the number of emails and other data to be migrated, it can take a while. Proton Mail will send you a notification in your inbox when the migration is complete.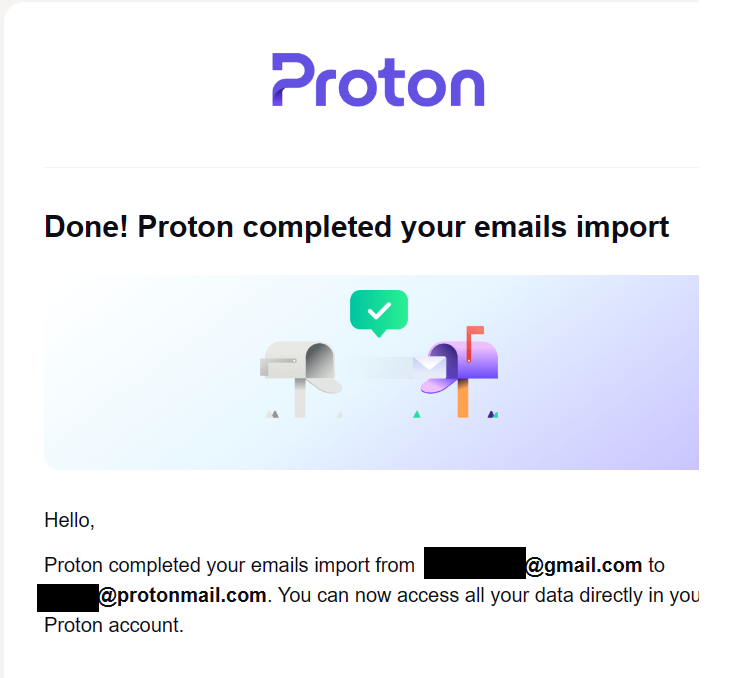 The imported emails will now appear in the Proton Mail inbox with their default or customized label.
Overall, like many other features in Proton Mail, Easy Switch too is a useful feature that makes it simple to move from other email services to Proton Mail.
All done. Happy migrating.