If you work on a computer for any length of time, you're probably familiar with eye strain. It's that tired, achy feeling you get after viewing the computer screen for too long. And if you're like many people, you might not even realize that there are things you can do to reduce eye strain when working on a computer.
One of the easiest things you can do is to adjust your computer's display. The color temperature of your display can have a big impact on your eyes. If it is too high, it can cause eye strain. But if it's too low, it can make your eyes feel dry and irritated.
Ubuntu has the Night Light setting for this. Here is how to use it:
Right-click anywhere on the desktop and click on Display Settings.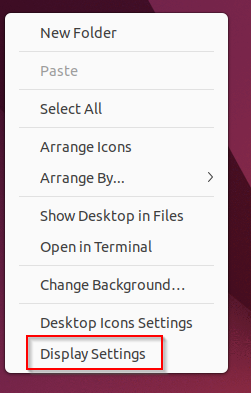 There will be two tabs: Displays and Night Light. Click on Night Light.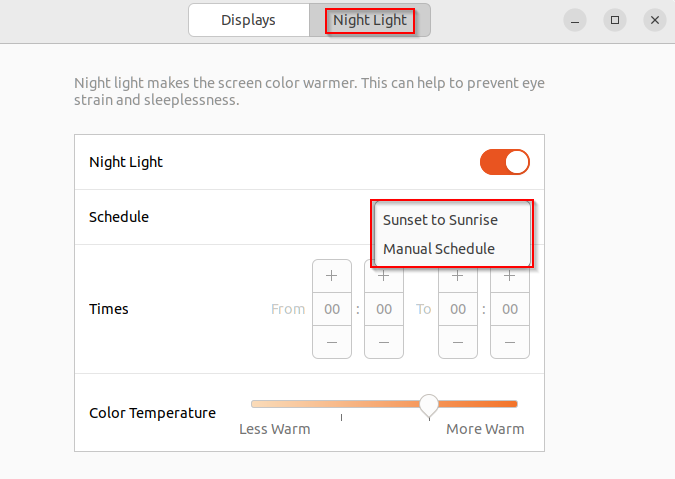 By default, it is disabled. On enabling, you can control the following Night Light settings:
Schedule: Choose between Sunset to Sunrise or Manual Schedule. When the Manual Schedule option is chosen, you can customize the hours between which Night Light will be active.
Times: This is enabled only for Manual Schedule. Enter the From and To hours during which Night Light will be active.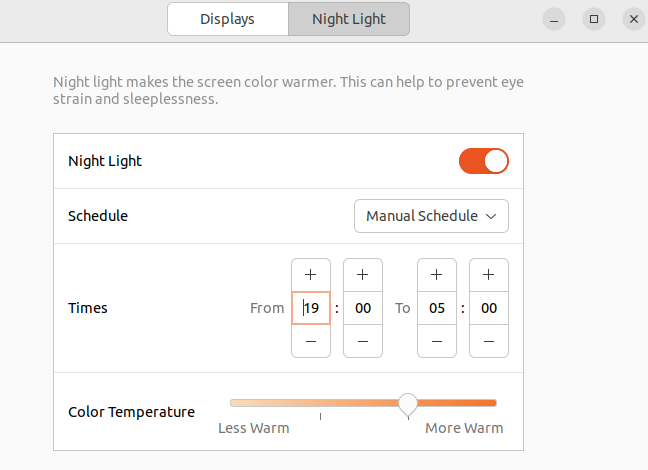 Color Temperature: Change the color temperature from Less Warm to More Warm based on your viewing comfort. This will be the color temperature set for Night Light.
When Night Light is active, its icon will be visible in the Ubuntu taskbar.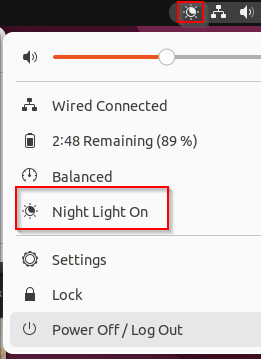 Turn off Night Light temporarily till tomorrow, turn it off completely, or change its settings by clicking on that icon.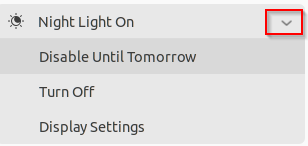 This is a useful display setting to enable in Ubuntu when you are working long hours as it greatly reduces eye strain.
Happy viewing.