What is Bionic reading
Bionic reading is a speed reading technique that allows you to read at significantly faster speeds without compromising comprehension or quality. The average person reads at around 200-250 words per minute (wpm), but with bionic reading, you can easily reach speeds of 1,000 wpm or more.
So, how does it work? The answer lies in the way our brains process information. When we read normally, we see each word individually and process it sequentially. Bionic reading, on the other hand, relies on something called the 'grouping principle'. This allows you to group words and process them as a single unit.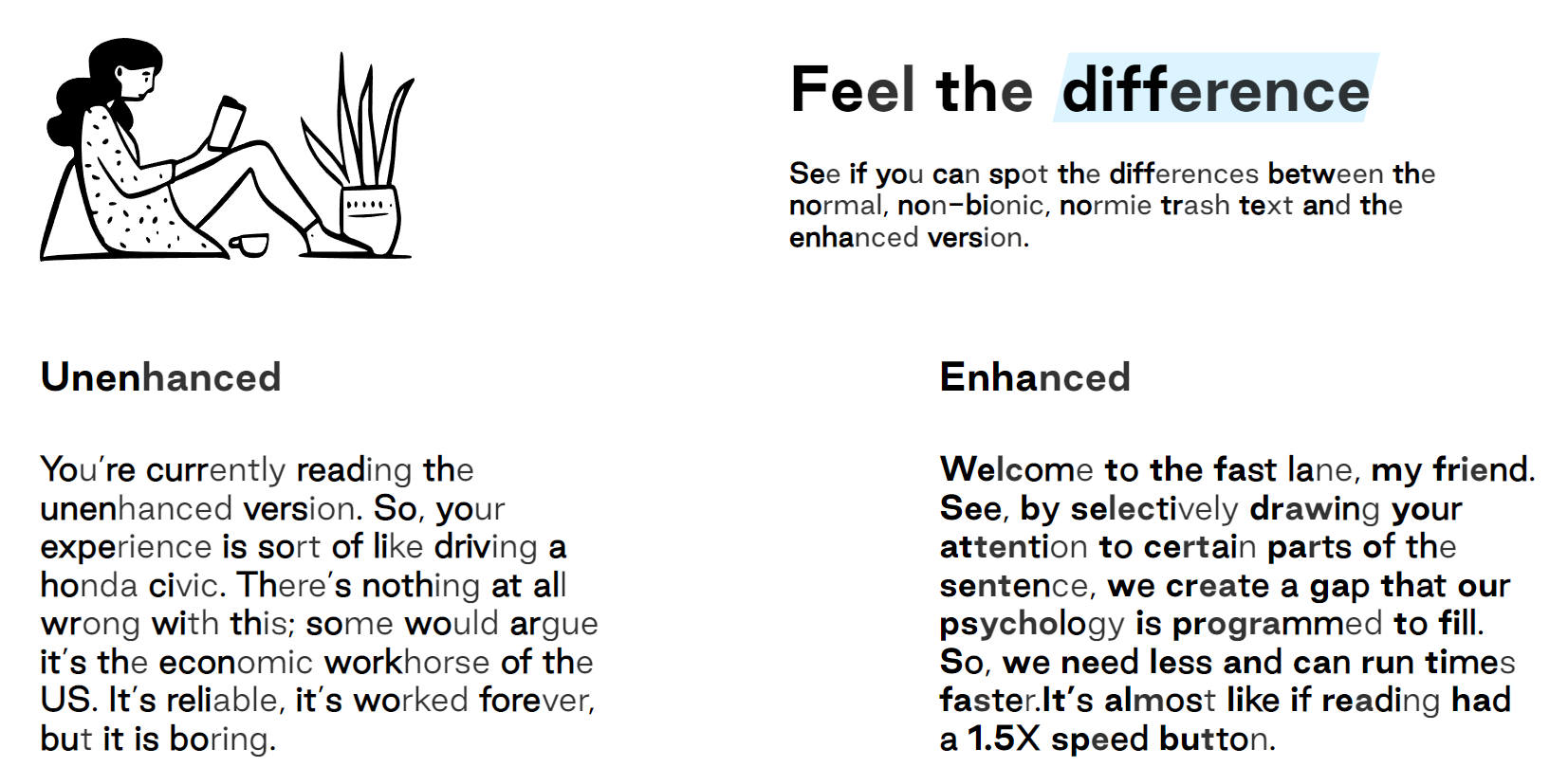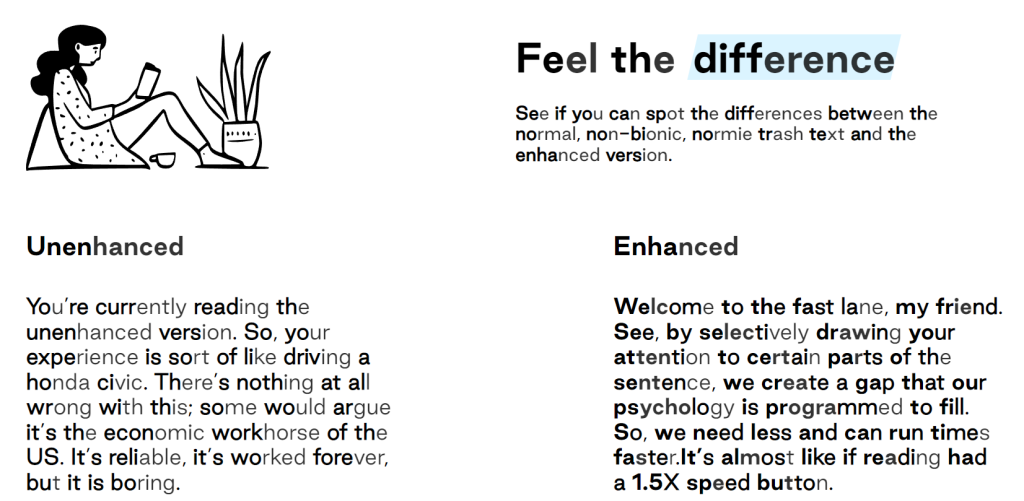 Not only does this make you read faster, but it also makes you more efficient and can help improve your memory recall. If you're looking for a way to speed up your reading and boost your comprehension, bionic reading is worth trying!
Jiffy Reader Chrome extension
There is a speed reading extension Jiffy Reader for Chrome that supports bionic reading. Download it from the Chrome Web Store.


After downloading and installing it, pin the extension next to the Chrome address bar.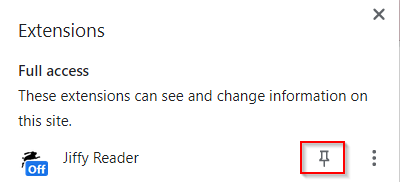 Using Jiffy Reader is easy. Once it is active the text on the web pages will appear as bold letters at certain points (grouping principle). It helps with bionic reading.
There is also a keyboard shortcut for Jiffy Reader: use Alt+B to enable it. To configure different speed reading settings, click on the extension icon and choose between Global and Site.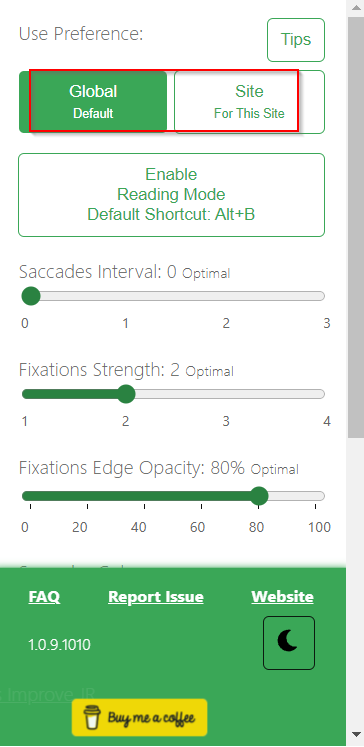 So you can configure Jiffy Reader on a per-site basis too.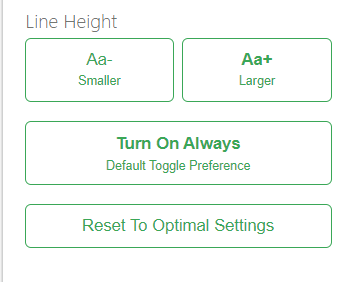 The default settings are fine as they are though.
Jiffy Reader by default is disabled for incognito mode. To enable it right click on the extension icon and select Manage extension.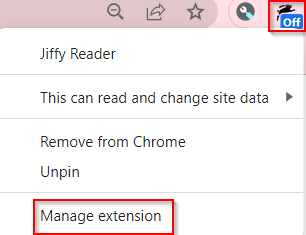 Then scroll down to the settings page and turn it on for incognito mode.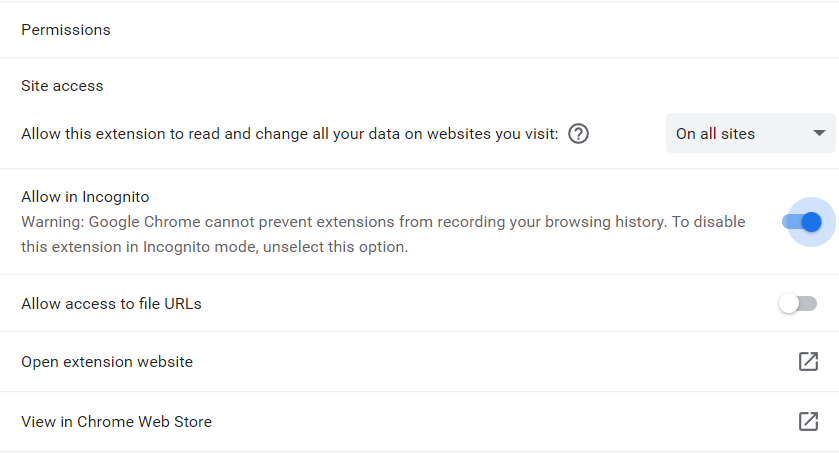 If you want to give bionic reading a try when using Chrome, then do try out Jiffy Reader.
Also, if you would like to save time while typing in Chrome, then Text Blaze is a useful add-on for that.
Happy speed reading.