Google Chrome has useful performance-related features: Memory Saver and Power Saver that can be personalized based on your usage. They help in making browsing smoother and extending battery life when on a laptop. These features are only available for the Chrome desktop version.
Here is how to personalize performance settings:
Open Google Chrome, and in the address bar, type in the following:
 chrome://settings/performance

This will open the Performance page. From the Memory Saver section, enable it to free up resources from inactive tabs.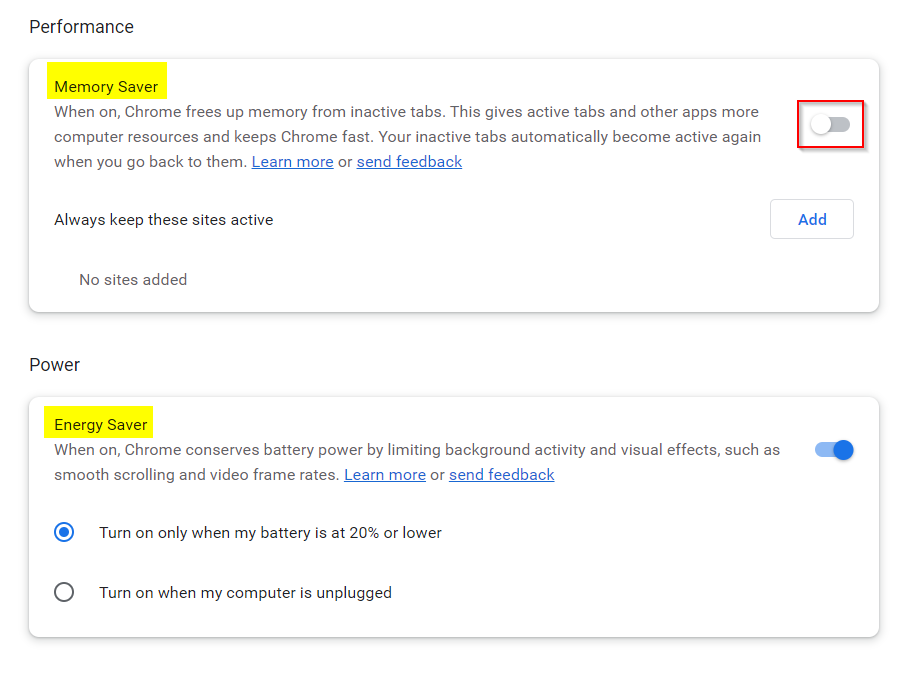 You can also add sites to be excluded by clicking on the Add button.
The excluded sites can be edited or removed anytime if needed.

After enabling it, browsing videos and streaming will be smoother in Chrome. This is because inactive tabs are put to sleep hence freeing up system resources.
For extending battery life, there is the Energy Saver section. This is for laptops so that you can optimize battery usage in Chrome. The default threshold for activating Energy Saver is 20%. You can also change it so that it is active whenever the laptop is unplugged.

When it is enabled, the Energy Saver icon will be displayed next to the address bar.

You can then toggle it on/off by clicking on that icon.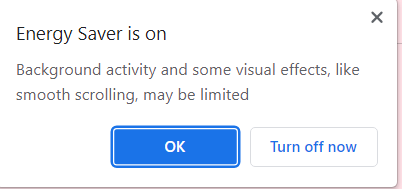 These two performance-related features can be useful in Chrome, along with others like Per-Profile View in Task Manager and locating open tabs.
Happy browsing.