Mozilla Firefox is a good web browser that offers many features and benefits that users can take advantage of. It is known for its speed, security, and customization options, making it a great choice for users who want a reliable and user-friendly web browser.
The Home tab in Firefox by default can be a little cluttered as it displays many things. It includes your last visited sites, the search box, curated articles from Pocket, and sponsored shortcuts among others.
This can be changed so that it only displays what is needed. Here is how:
Open Firefox and access settings by clicking on Tools > Settings.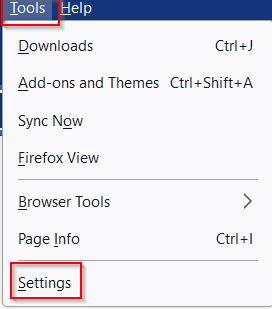 Then choose Home from the left pane.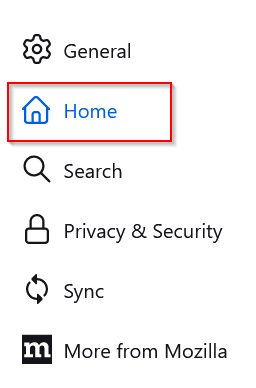 Alternatively, access this directly by typing in the Firefox address bar the following:

The Firefox Home Content has everything enabled.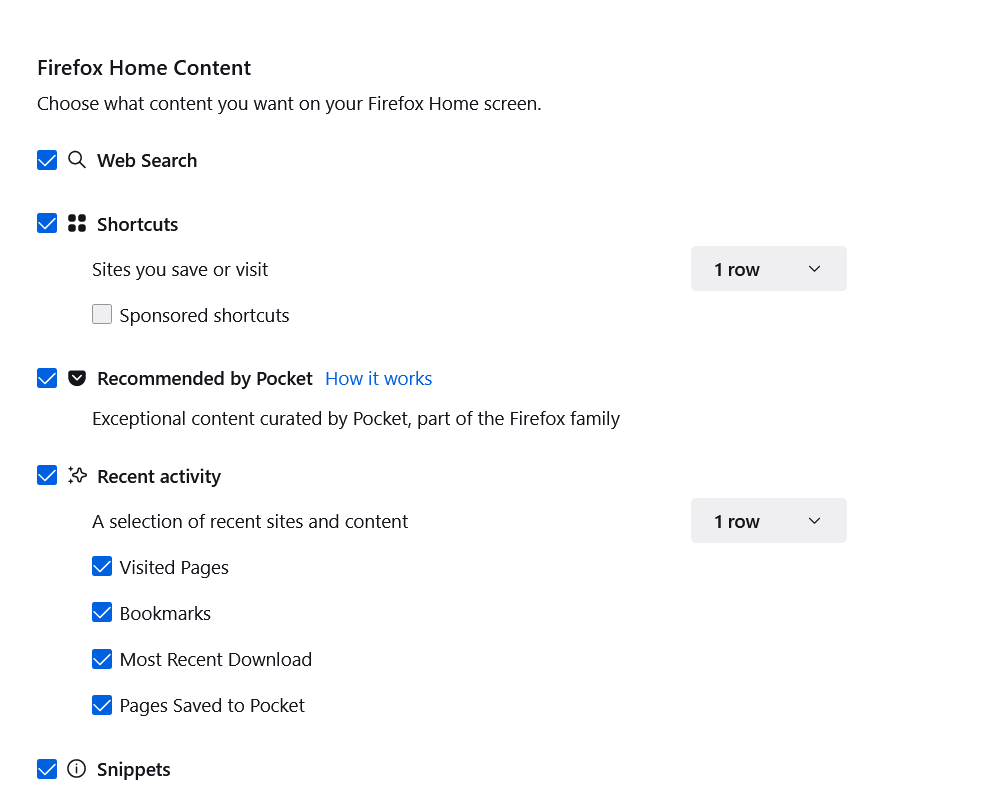 Toggle each of these to get the required home tab appearance as needed. Once these changes are applied, the home tab will change depending on the selections enabled or disabled.
Happy browsing. All done.