We all know that email is a great way to stay in touch with friends and family, but did you know that it can also be a great way to keep your personal information private? That's where Proton Mail comes in.
Proton Mail is a secure email service that offers email privacy by encrypting all email messages between Proton Mail users. This means that your email messages are protected from prying eyes.
It offers various features like sending time-expiring messages, custom filters, Short Domain, Two-Password Mode, and more.
Besides these features, Proton Mail also has tracking and remote image protection. It removes known email trackers every time you receive an email, and pre-loads other remote images on your behalf using a proxy server thereby hiding your personal information and the exact time you opened the email.
Here is where to look for these settings:
Login to Proton Mail and click on the Settings icon from the top right.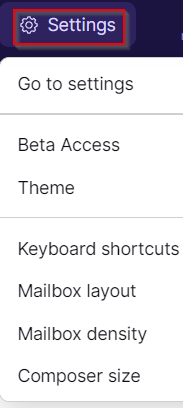 From the left side, scroll down and click on Email privacy.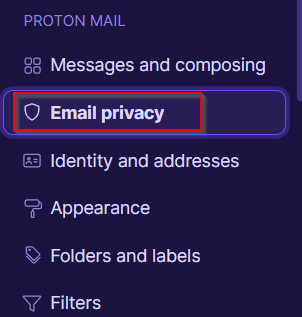 There will be two options listed: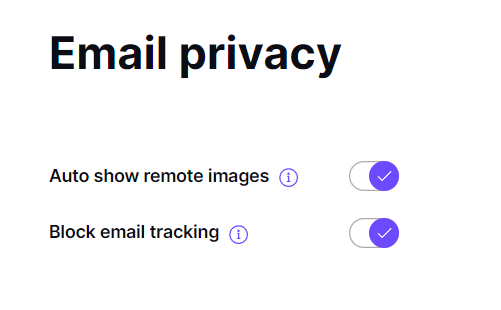 Auto show remote images
Block remote tracking
Auto show remote images: Toggling this off will block any images that are contained in the emails.
Block remote tracking: As Proton Mail automatically blocks tracker, you can see the number of trackers by clicking on the count icon at the top of the message.
This will display the name and URL of blocked trackers. Pretty good.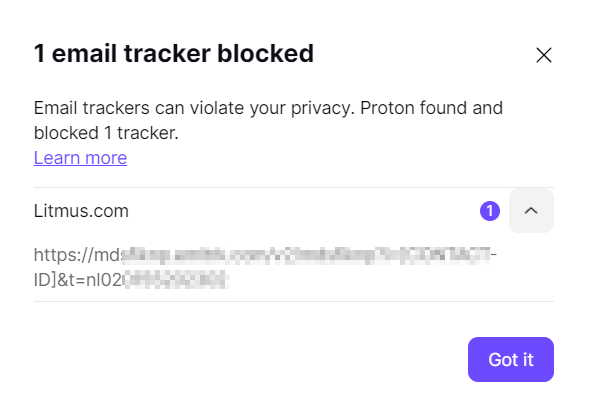 Overall, Proton Mail enhances email privacy considerably with these features.
Happy emailing.