As more and more people share files online, it becomes increasingly important to protect your privacy. Wormhole is a privacy-conscious online file-sharing service that does just that. It lets you store files up to 5 GB for free on its servers for 24 hours. If you need to send a file larger than 5 GB, a peer-to-peer transfer is used to send the files directly from the browser to the recipient. So you'll need to keep the page open until the recipient downloads them.
There are a couple of features that make Wormhole unique as an online file-sharing service:
Secure transfer with end-to-end encryption: Wormhole supports end-to-end encryption. When you use Wormhole, a key is automatically generated on your device that is used to encrypt your files. When you share a file link, this key is automatically included in the link so it's easy to share only with the intended recipients. Even Wormhole can't access this key.
This ensures that your data is encrypted and only accessible by the intended recipients so that service providers in the middle don't have access to your data, and therefore can't read it.
Instant streaming: Now you can send files even faster. With Wormhole's instant streaming technology, the recipient can start downloading the files before they have even finished uploading.
How to send files online with Wormhole:
Go to the Wormhole homepage. Drag and drop the files to send or click on the Select files to send button to upload them.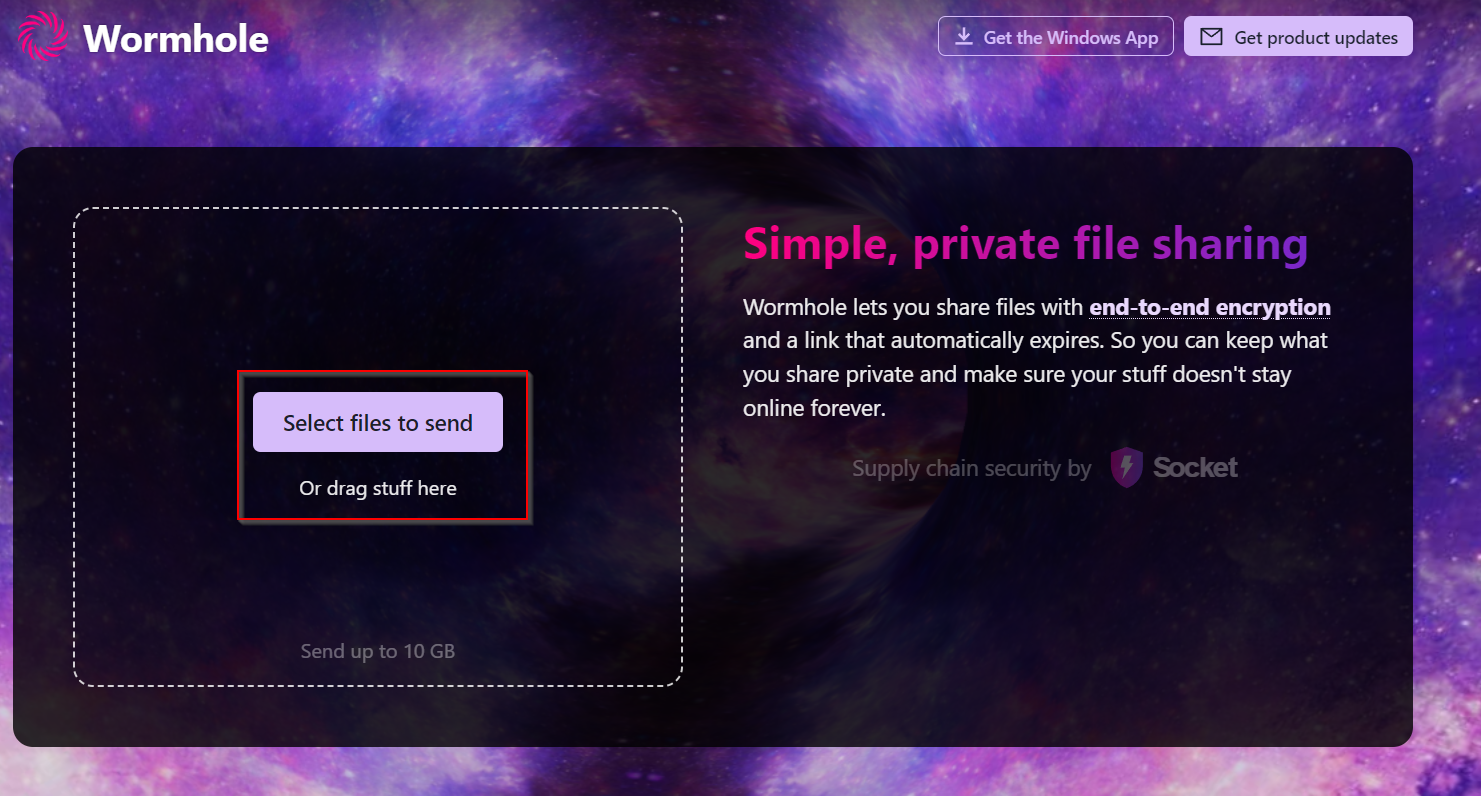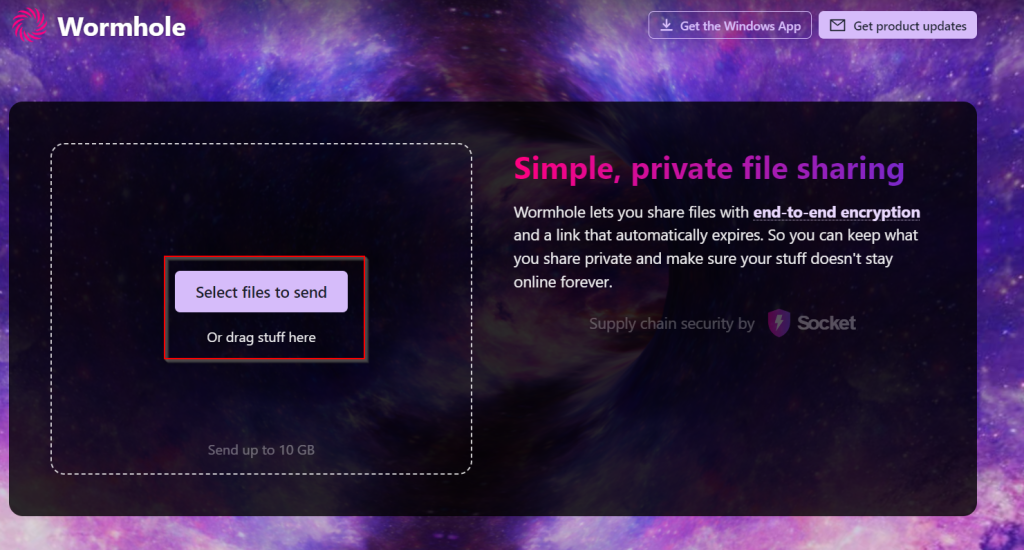 You can choose to upload files and folders too.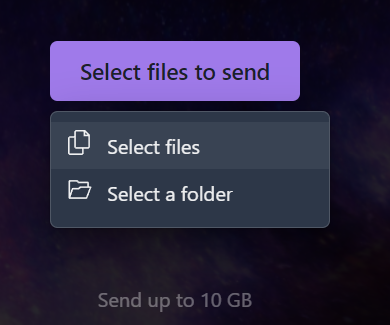 After uploading, Wormhole will create a unique sharing link for that.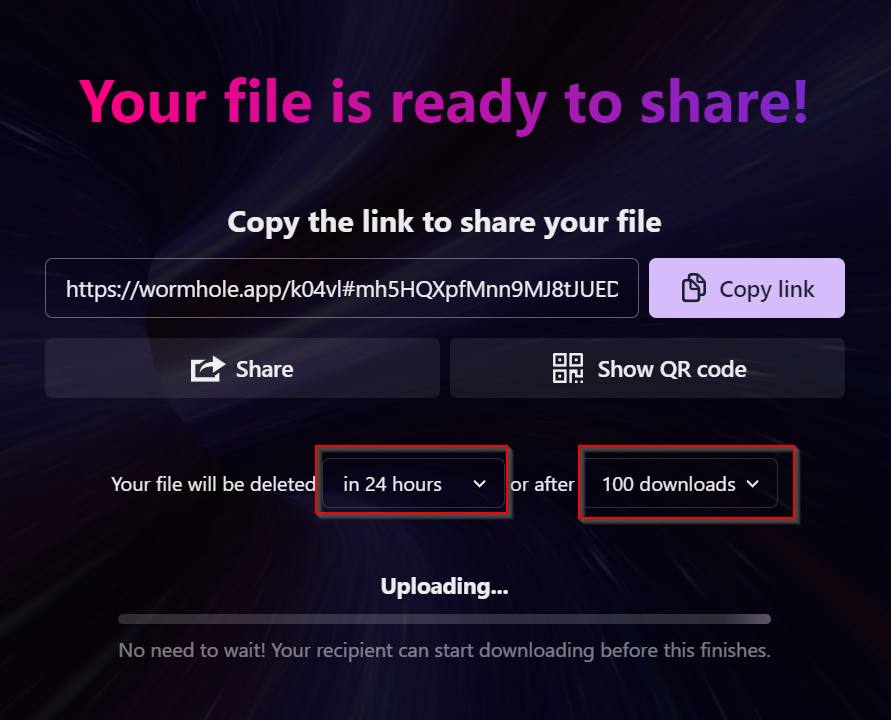 You can also set file expiry limits based on the number of downloads or hours.
To access the shared file, the intended recipient has to open the file-sharing link. The file will be available to download.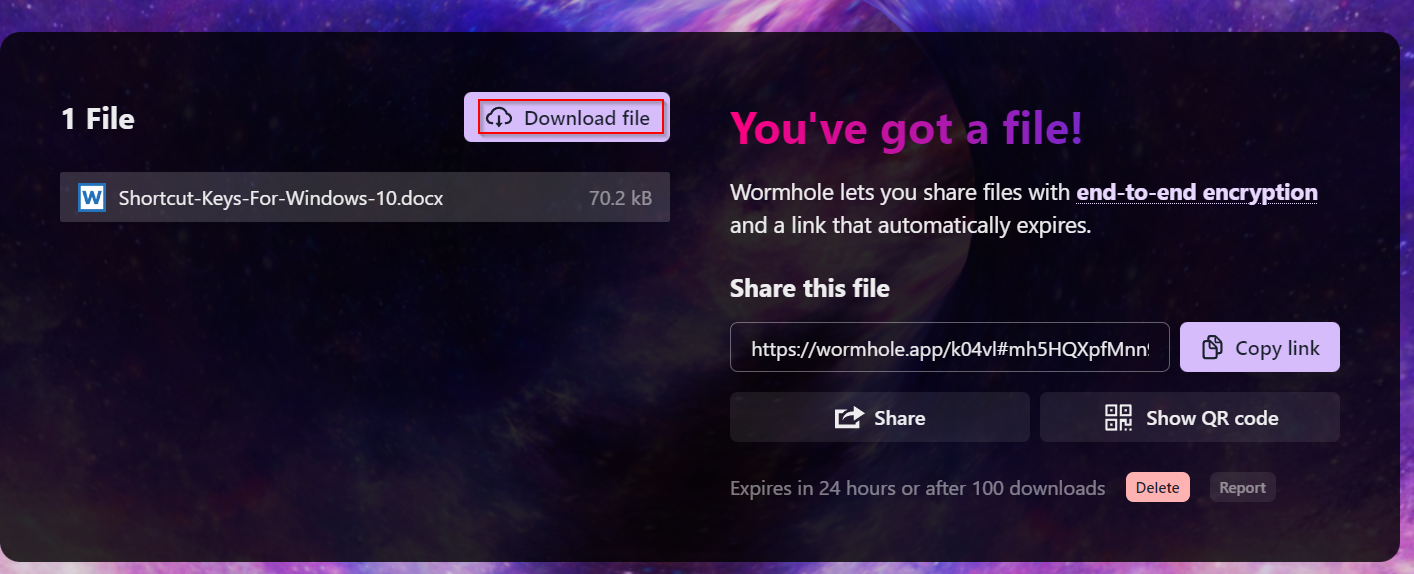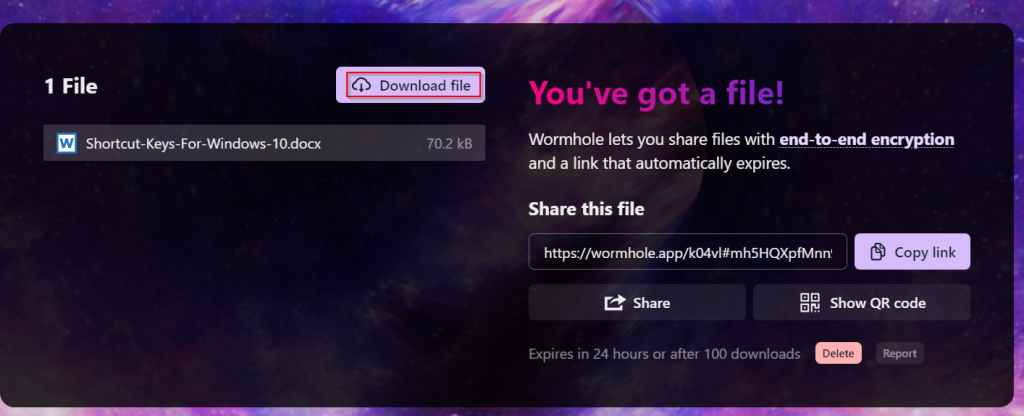 The recipient too can choose to delete the file from their end manually rather than wait for the limits to expire. Pretty simple to use.
Overall, Wormhole is a useful file-sharing service like GoFile and OnionShare. Do try it out.
Happy sharing.