Google Docs is a fantastic online word processor that offers a broad range of features and benefits for users. Whether you're a student working on a school project, a professional creating a presentation, or just need to do some basic writing, Google Docs has you covered.
It now has an option of inserting document dropdowns too. Drop-downs in Google Docs are editable blocks that display a list of options and can be used for status updates. For example, when you have a list of items to keep track of in the document, you can add these dropdowns next to them and update their status as needed by toggling between the options.
Here is how to use them:
Open Google Docs, and click on Insert > Drop-down.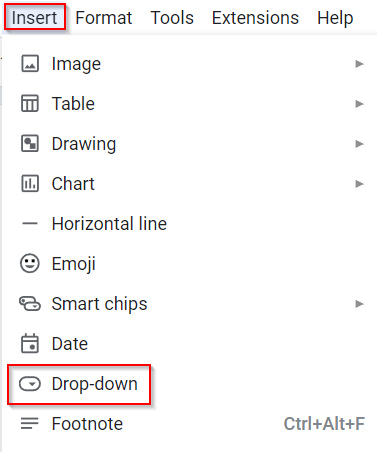 From the DOCUMENT DROP-DOWNS menu, you can choose to insert from the existing drop-downs or make a new one.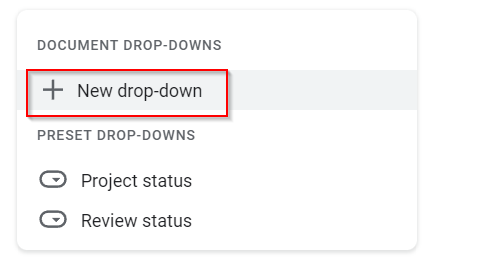 Click on New drop-down to create a custom drop-down. To add more options, click on the New option.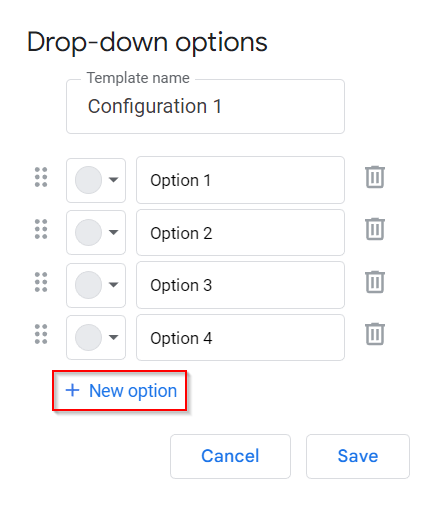 Fill in the drop-down name and the list of options. You can also color-code each of these.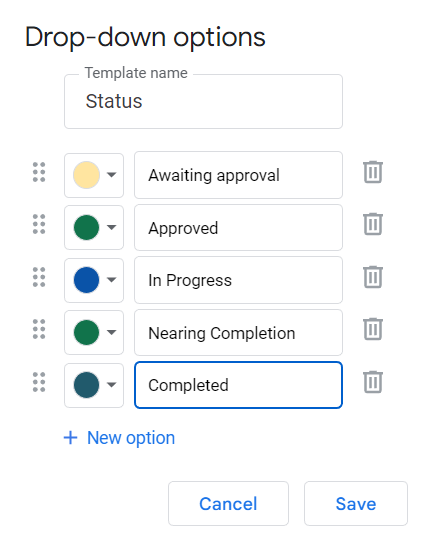 Click Save to save the custom drop-down. You can then insert this drop-down anywhere in the document by placing the cursor there and then clicking on Insert > Drop-down.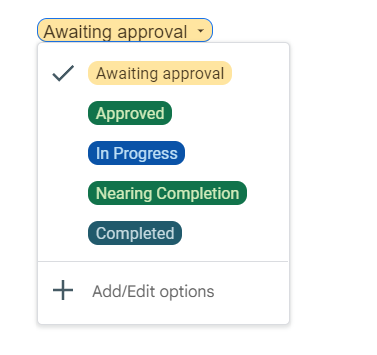 It can be deleted from the document just like the regular text by the Backspace or the Delete button. This is a useful document editing element in Google Docs, along with many others like adding a watermark that can make your documents clear, concise, and structured.

All done.