No matter what industry you're in, chances are you deal with images daily. And if you're not a professional photographer or graphic designer, dealing with images can be a pain. If you've ever had to cleanup an image for work or your blog, you know how time-consuming and frustrating it can be. Several online image cleaners can help you quickly and easily clean images with just a few clicks.
Why do We need to Remove Unwanted Objects?
You may want to remove unwanted objects from an image for several reasons. These include;
1. Fixing the photo
If you've taken a photo and realized that there is something in the background that you don't want in the photo or something in the foreground that you don't want people to see, removing unwanted objects can fix the photo.
2. Make the picture better
If you've taken a picture and realized that the colors are off or there is something in the background that you want to remove, but it's ruining the overall look of the picture, eliminating unwanted objects can improve the image.
3. Remove copyright material
If you're removing copyrighted material from an image (like a photo from your blog), then the removal of unwanted objects can help hide any infringing materials.
How to Remove Unwanted Objects by Using Photoshop?
If you want to remove unwanted objects from an image using Photoshop, there are a few steps that you need to take. To get started:
Open the image you would like to edit, then click on the Object Selection tool.
Click and drag over the object you want to remove.
When the object is selected, click Select, then Modify and choose Expand. This will allow you to select more of the surrounding area and give you a cleaner look.
Click Edit, and voila!
You have successfully removed unwanted objects from your image.
Try AI tool to cleanup pictures instantly
Overview of ImgCleaner
ImgCleaner is an online tool that can quickly and easily cleans up images by removing unwanted objects such as graffiti, dust spots, stains, blemishes, and other imperfections. Using its advanced AI algorithms, ImgCleaner can quickly identify and remove objects from pictures in just a few clicks.
How to use this tool online
The process is simple and intuitive. First, users need to upload their images to the ImgCleaner website. Next, they must select the brush tool and draw over the object they need to remove. Finally, they can click the Erase button and watch as ImgCleaner automatically processes the object removal.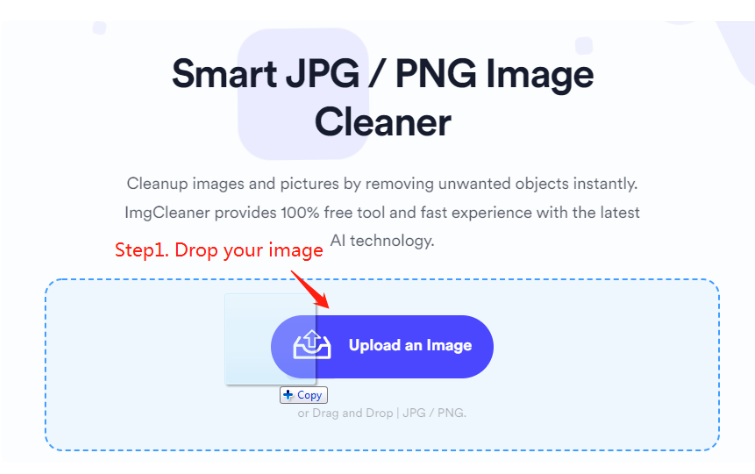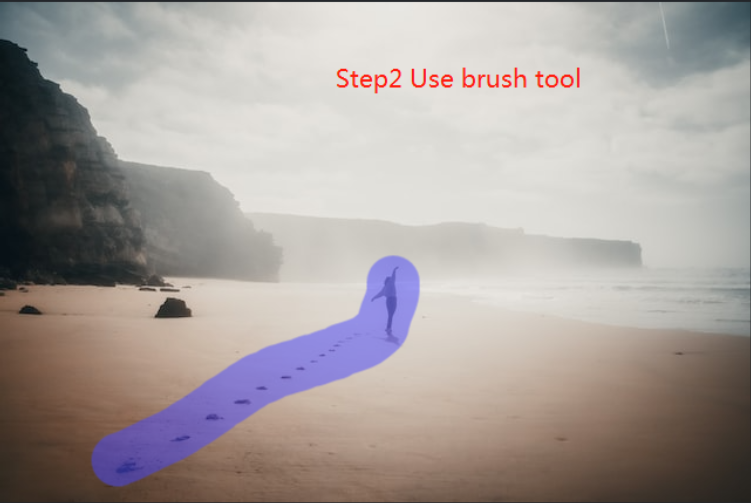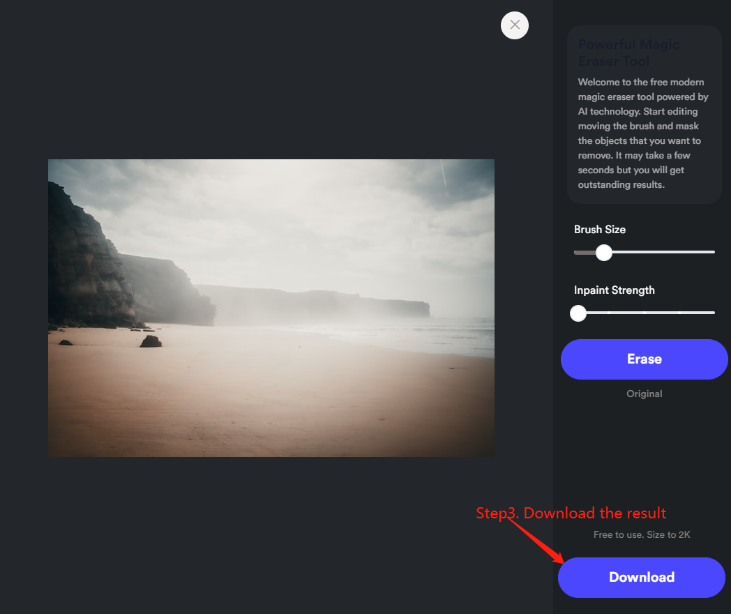 Compared to traditional object removal methods, ImgCleaner is far faster and more efficient. Plus, it requires no additional software or hardware installations. With ImgCleaner, users can easily clean up their images in just minutes without prior experience or special technical knowledge.
In essence, if you're looking for an easy and effective way to clean up your images quickly, ImgCleaner is a great tool to try out. It will save you both time and effort while helping you get the perfect image in no time.