Twitter is a powerful tool for businesses and individuals. It can be used to build relationships, share news and announcements, and drive traffic to websites. It is also a great platform for networking and connecting with other professionals.
If you have been wanting to download a copy of your Twitter data for backup, then here is how to do that.
Log in to your account using Twitter Web. Then, click on the More button to show the Settings and privacy menu.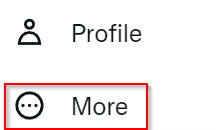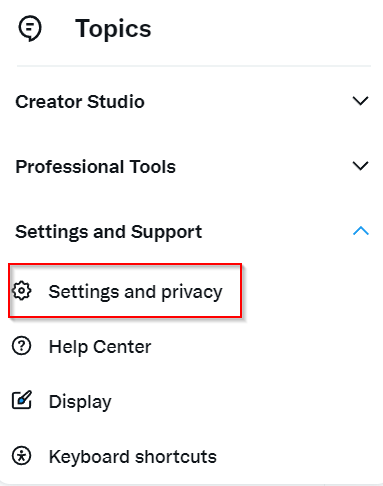 Click on it to view the Settings on the right side. Select Your account.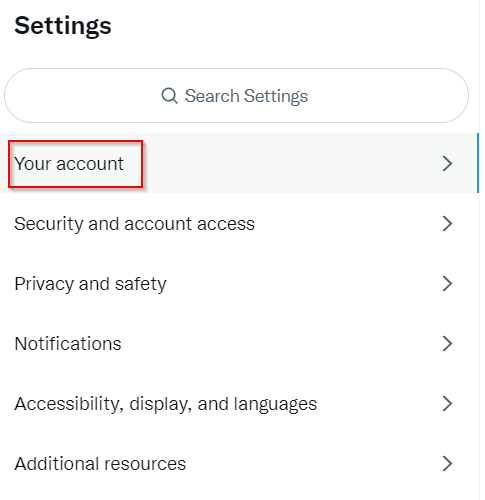 From the Your Account section, choose Download an archive of your data.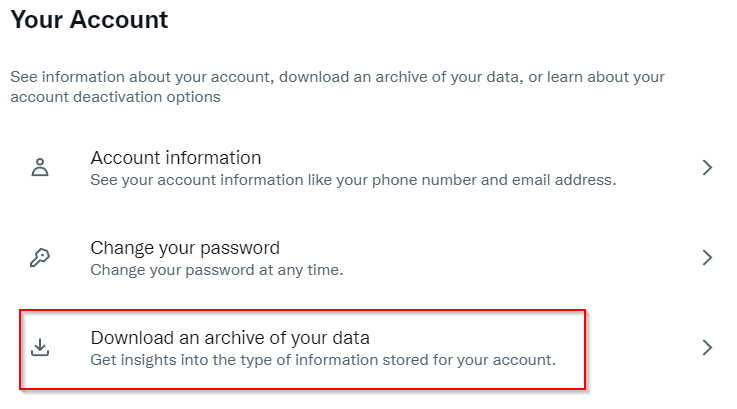 After verifying your credentials, it will show the Twitter data section. Click on the Request archive button.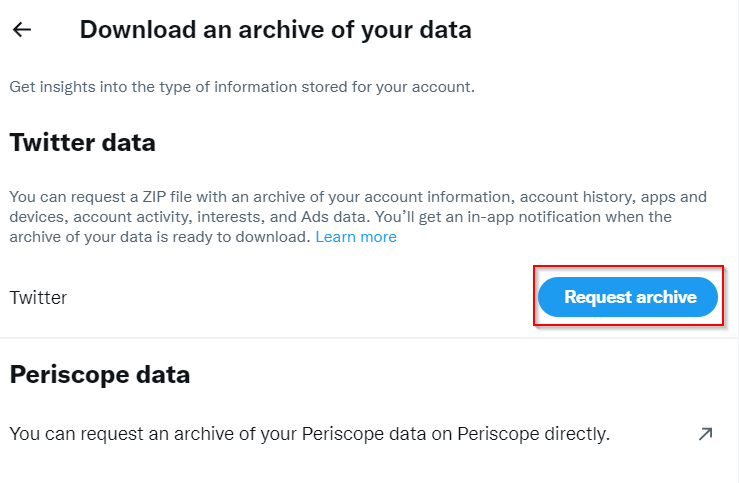 After submitting the archive request, wait for the Twitter notification and email. This won't be instantly and can take a few days.
When your archive is ready, the Twitter email and notification will show up.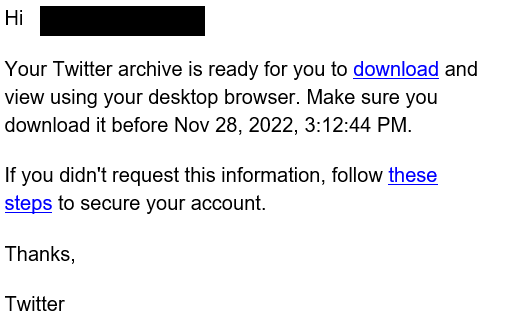 Login to your account again from the Twitter Web, authenticate your credentials, and go to the Download an archive of your data section as before.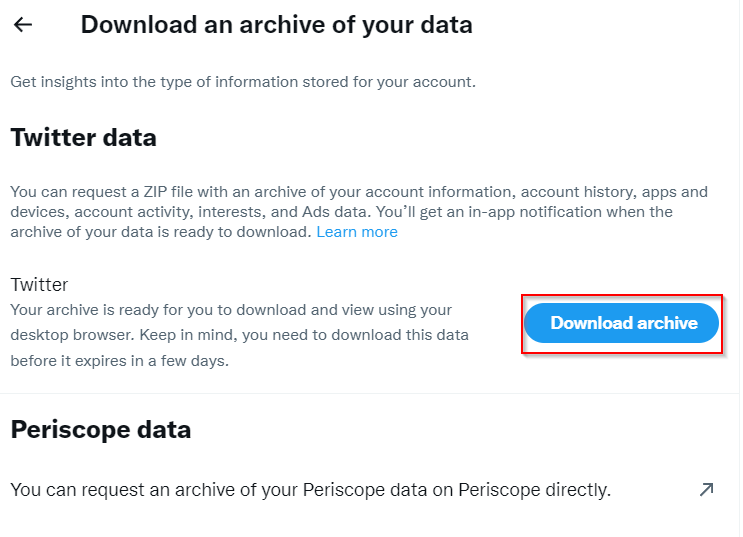 This time, your data will be available for download. Click on the Download archive button to do so. It will show the data archive size along with the timestamp of the archive request.

Click the button again to start the download.

Similarly, you can also download your Discord data. Here is how.
All done.