It can be useful to extract all the links/URLs from a webpage and view them as a list in a new tab. This list can then be saved.
For Firefox, there is a useful add-on that does just that. It's Link Gopher. Download and install it from the Firefox add-ons page here.
Click on Okay to enable it.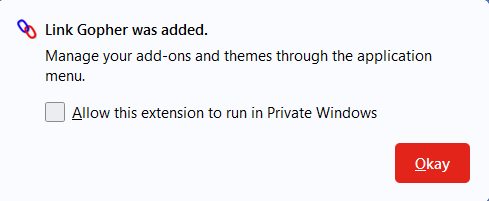 It will be available in the add-ons area next to the Firefox address bar. Using Link Gopher is simple. Go to a web page and click on the add-on icon.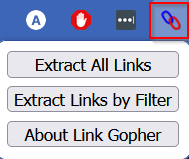 Then click on the Extract All Links button.
This automatically parses and extracts all the URLs from that webpage and lists them in a new tab.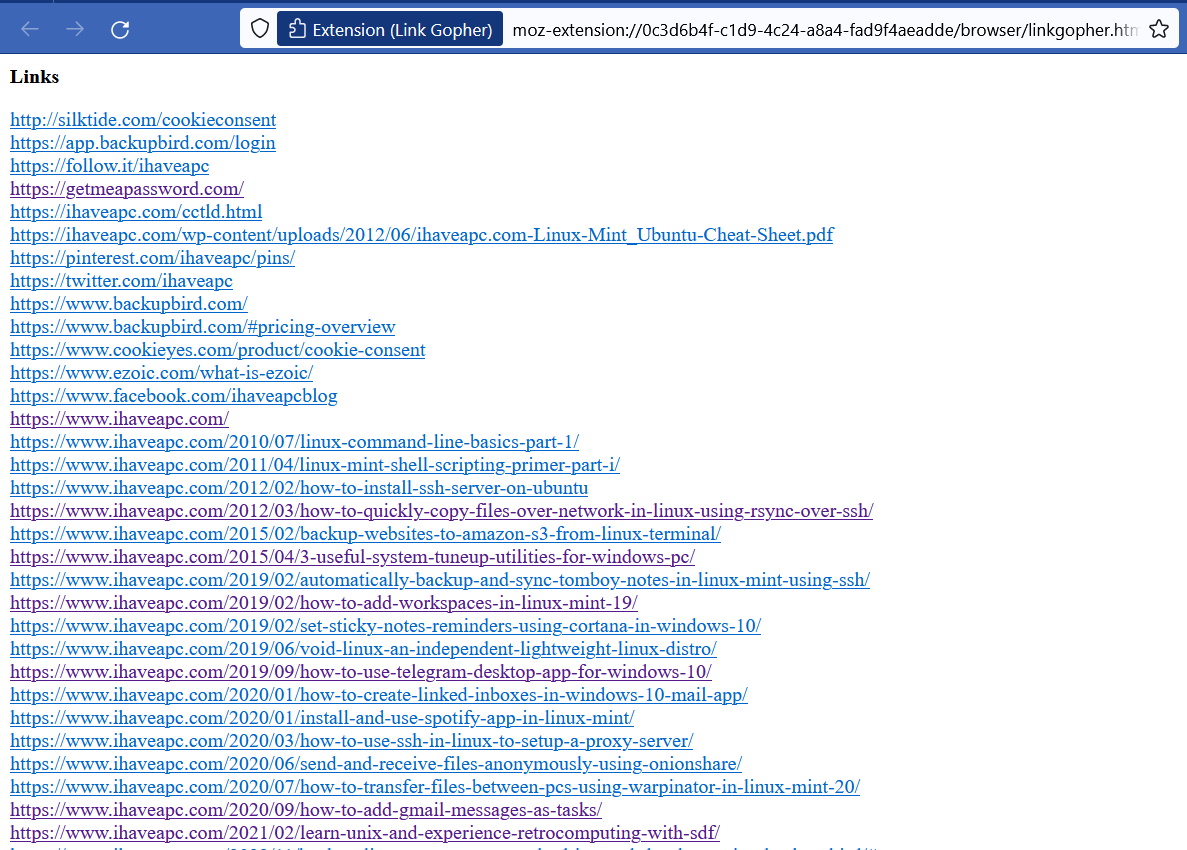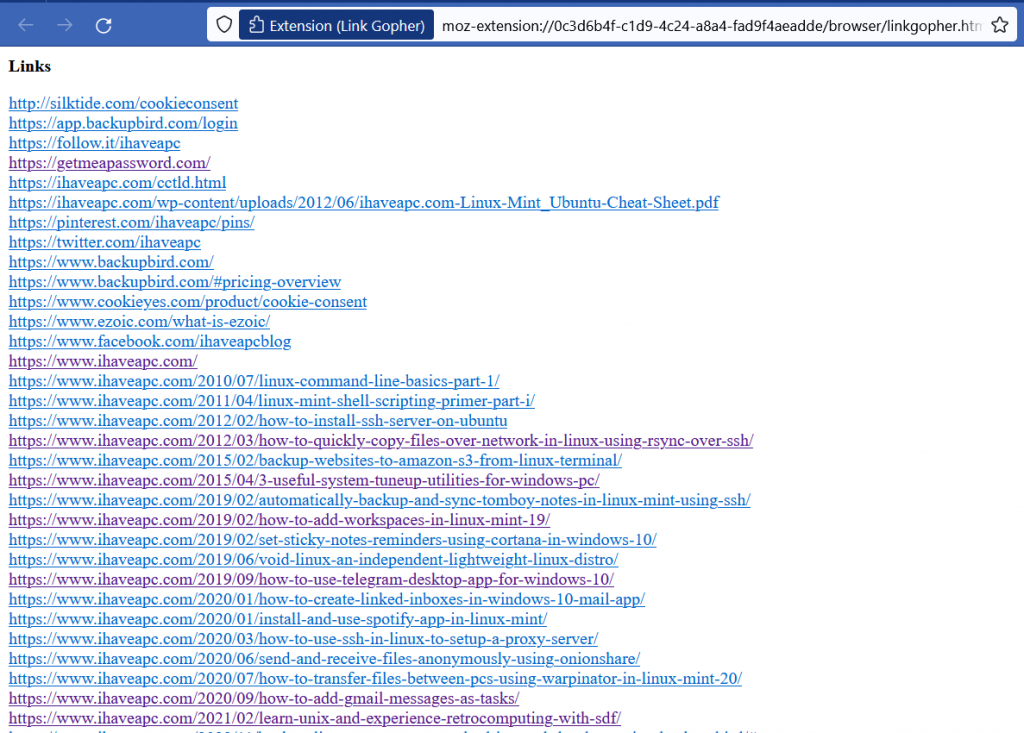 Link Gopher also supports searching for strings. So, for example, to search for only those URLs in a webpage that have the term "linux", click on the add-on icon, and click on the Extract Links by Filter button. Then, enter the specific term in the search box ("linux" in this example) and click OK .
Link Gopher will selectively parse and extract only those URLs that include this term and show the list in a new tab.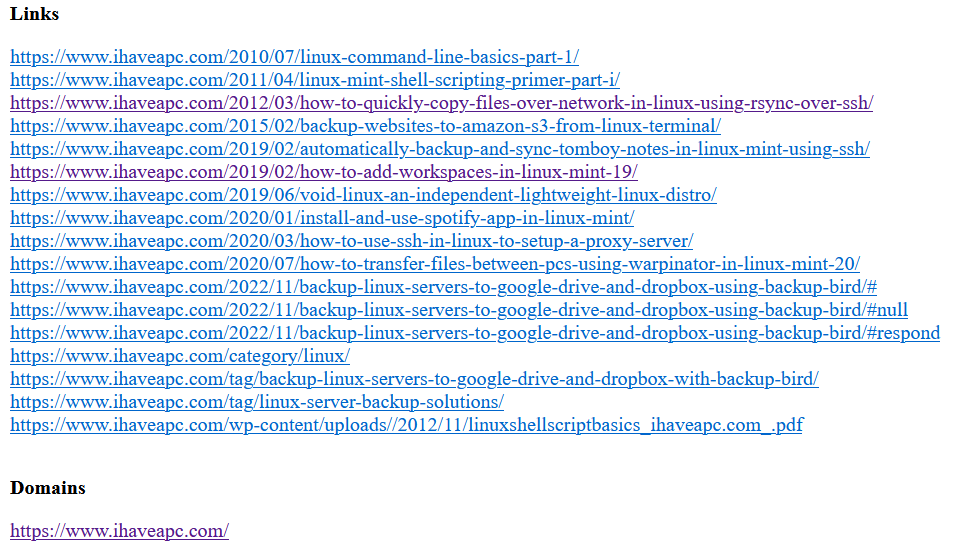 There are not many settings to configure for Link Gopher. Right-click on the add-on and select Manage Extension.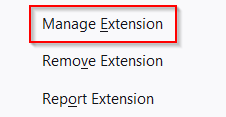 By default, Link Gopher is disabled in private browsing, but you can enable it if needed.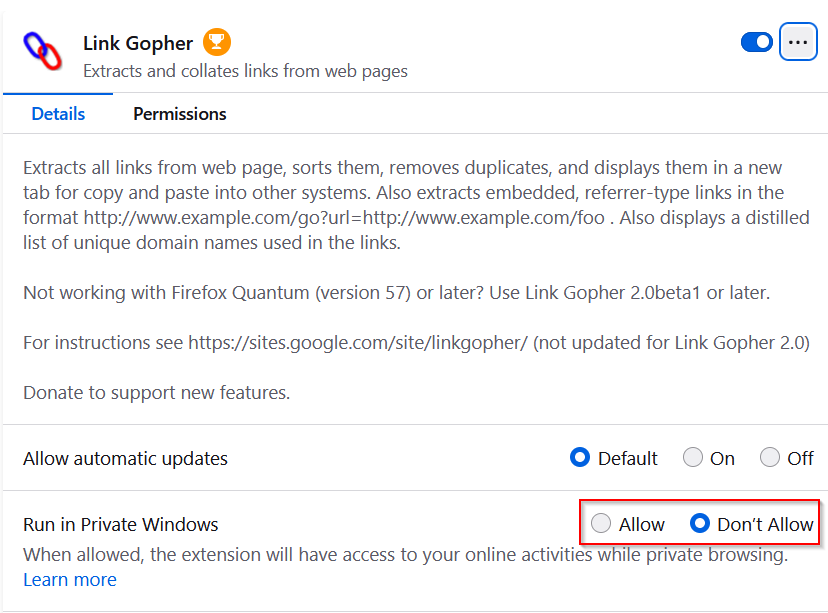 Overall, this is a handy Firefox URL management-related add-on to extract and view links from web pages.
There is another similar add-on called Snap Links Plus which opens multiple URLs from a web page in different tabs.
Happy browsing.