The Edge browser now has built-in protection against typosquatting. This is called Website Typo Protection.
What this means is that commonly accessed websites with a mistyped name (typosquatting) will be blocked initially with a warning. It is a different feature than spell check that is enabled in Edge.
What is Typosquatting
When accessing websites, often their domain names/URLs are mistyped. These mistyped URLs/domain names are registered specifically so that they could lead to a different website. Such websites can be affiliate links, host malware, have phishing scams, and more.
To protect against these errors, Microsoft Edge now warns you if it detects a potential typosquatting website. This feature is developed in collaboration with the Bing Indexing team to filter typosquatting websites and keep your browsing experience safe.
So, website typo protection provides an extra layer of security along with Microsoft Defender Smartscreen service for safer browsing.
Example: When trying to access google.com, if you mistype and enter gogle.com, Edge will auto-detect this and warn you.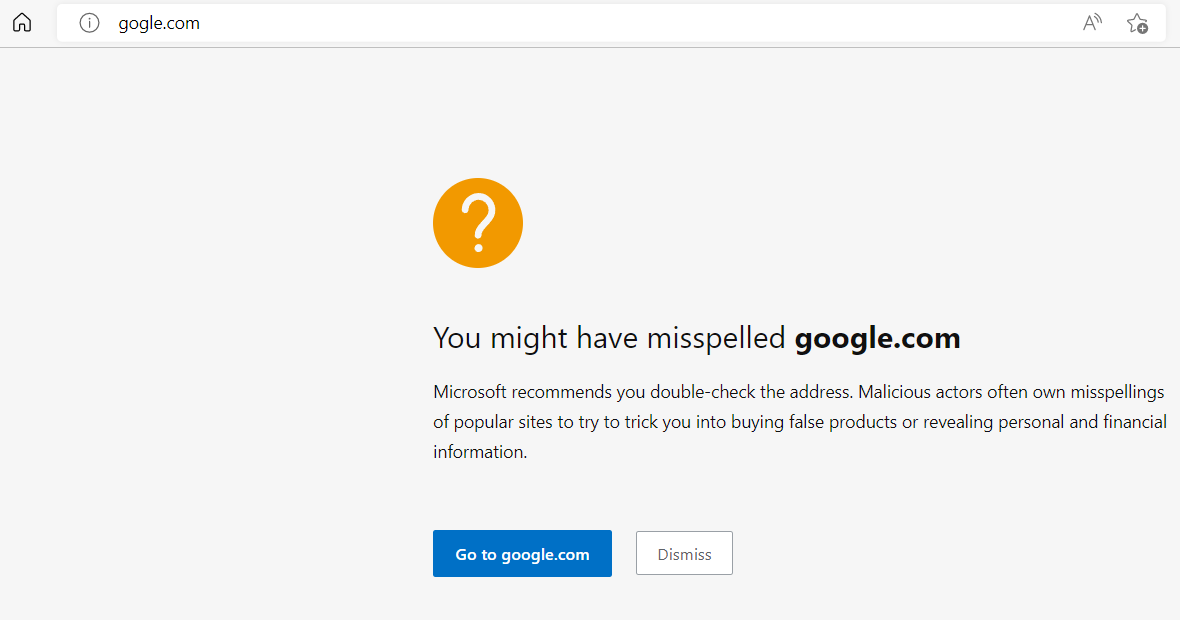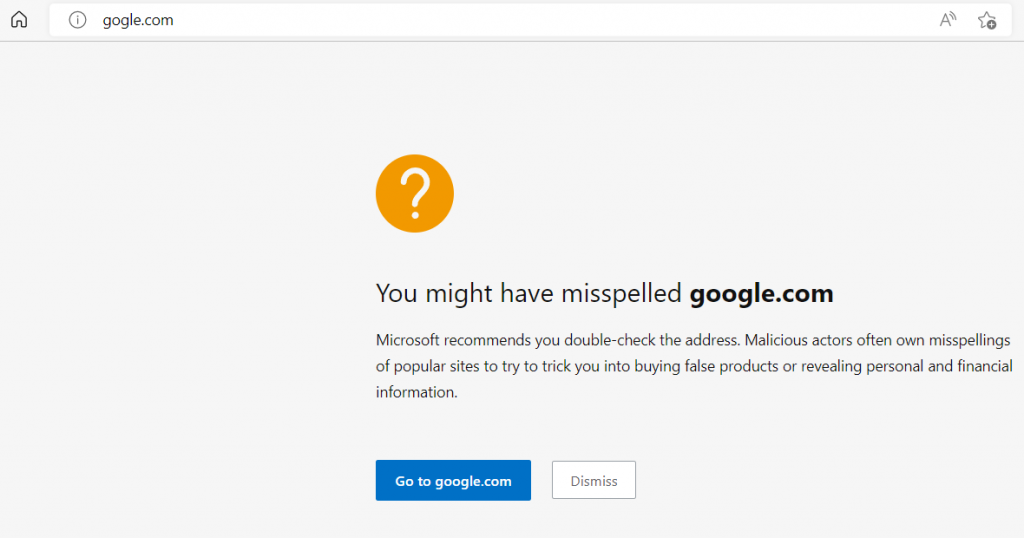 This is good because instead of directly taking you to the mistyped website, you can first review and then choose to proceed or exit.
Website typo protection settings:
You can also choose to toggle this feature from the Edge settings if needed.
Access Edge privacy settings by typing in the address bar:

Go to the Security section. There would be an option of toggling on/off Website Typo Protection.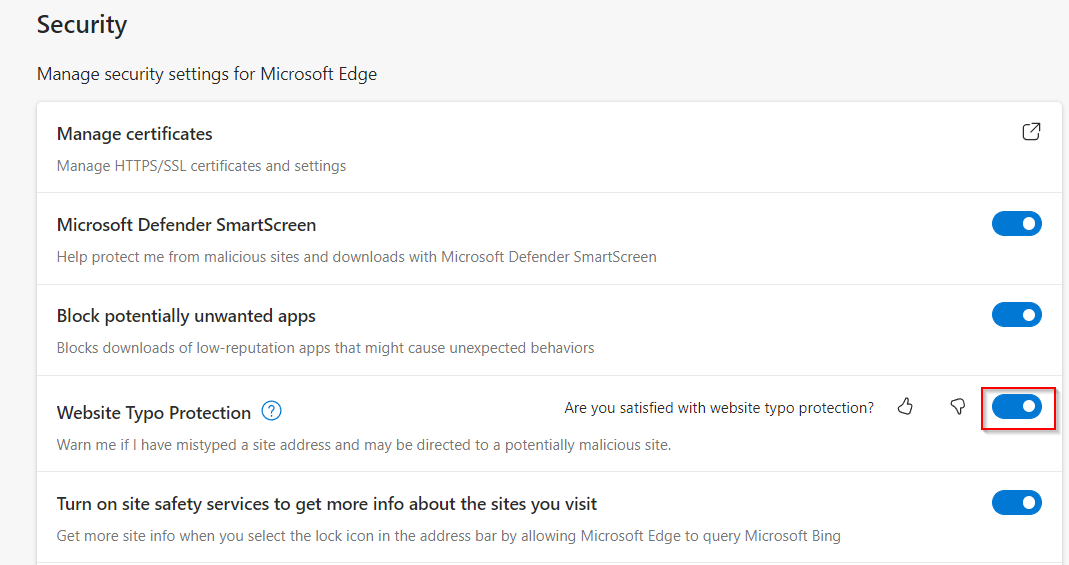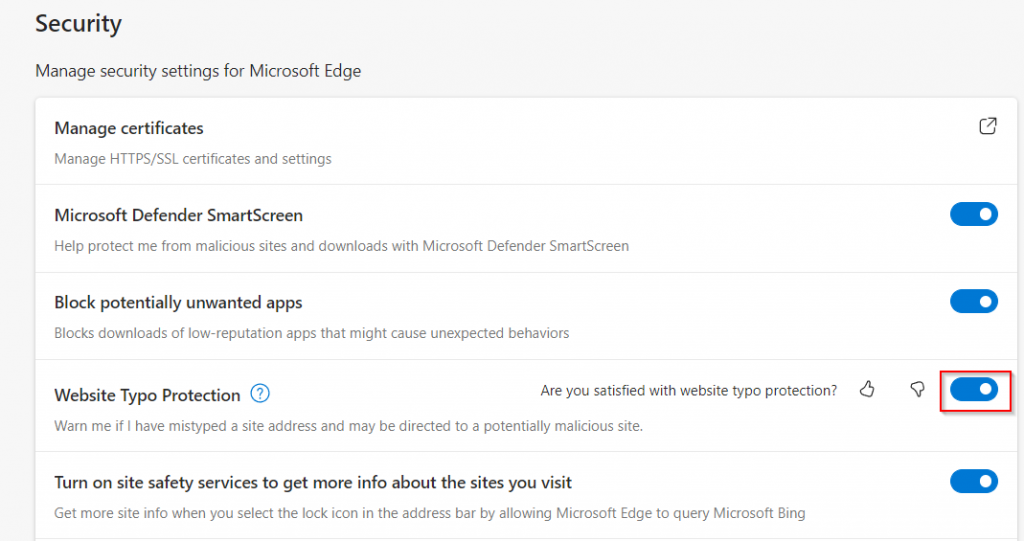 Overall, this is a useful addition to Edge to prevent getting redirected to malicious sites because of typos.
Happy browsing.