You can extend the features of Google Drive by installing third-party apps from the Google WorkSpace Marketplace. These apps can be useful in creating and editing different types of files stored on Google Drive like photos, PDFs, and so on.
However, it is a good practice to review and disconnect unused apps that have access to Google Drive.
Here is how to do that:
Login to Google Drive, and click on the gear icon. Choose Settings.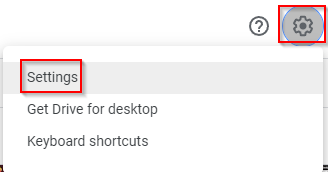 Click on Manage Apps. This will show a list of all the connected apps that have access to Google Drive.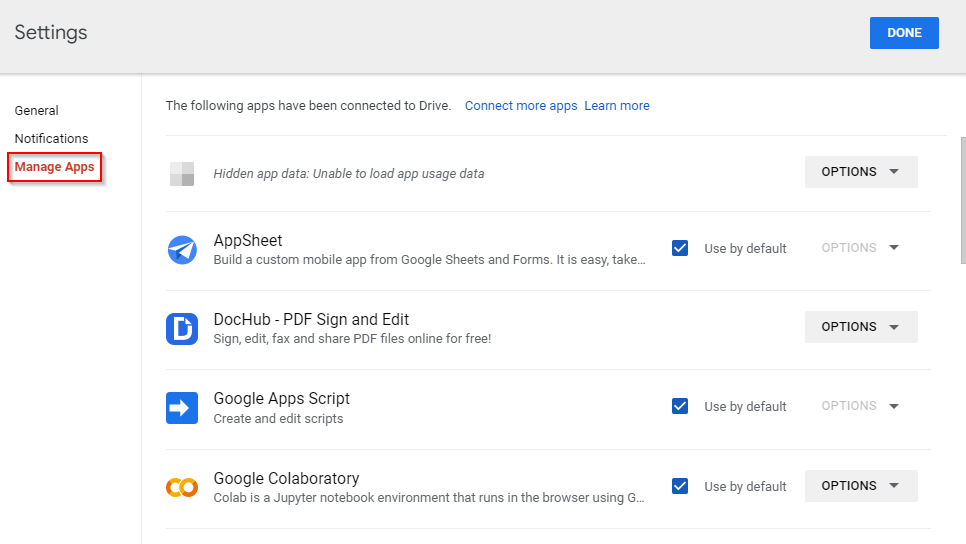 To remove or disconnect an app, click on the OPTIONS button. Then, from the drop-down, select Disconnect from Drive.

A confirmation pop-up is displayed. Click on DISCONNECT to proceed. The app will now be disconnected from Google Drive and won't be listed anymore in the Manage Apps section.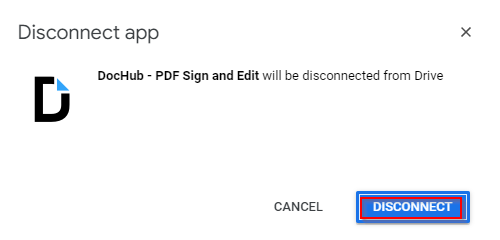 By the way, here are some useful Google Drive troubleshooting tips. Do check them out.
All done.