Dropbox now has a PDF editor by which you can add and delete pages, add text and change the orientation of PDF documents.
PDF files to be edited with this built-in Dropbox PDF editor should not be more than 111 MB in size and shouldn't be password protected.
Using the editor is easy. Login to Dropbox, then go to the PDF file to be edited. Click on it to open it in a new tab.

There will be an Edit button visible. Click it to launch the editor.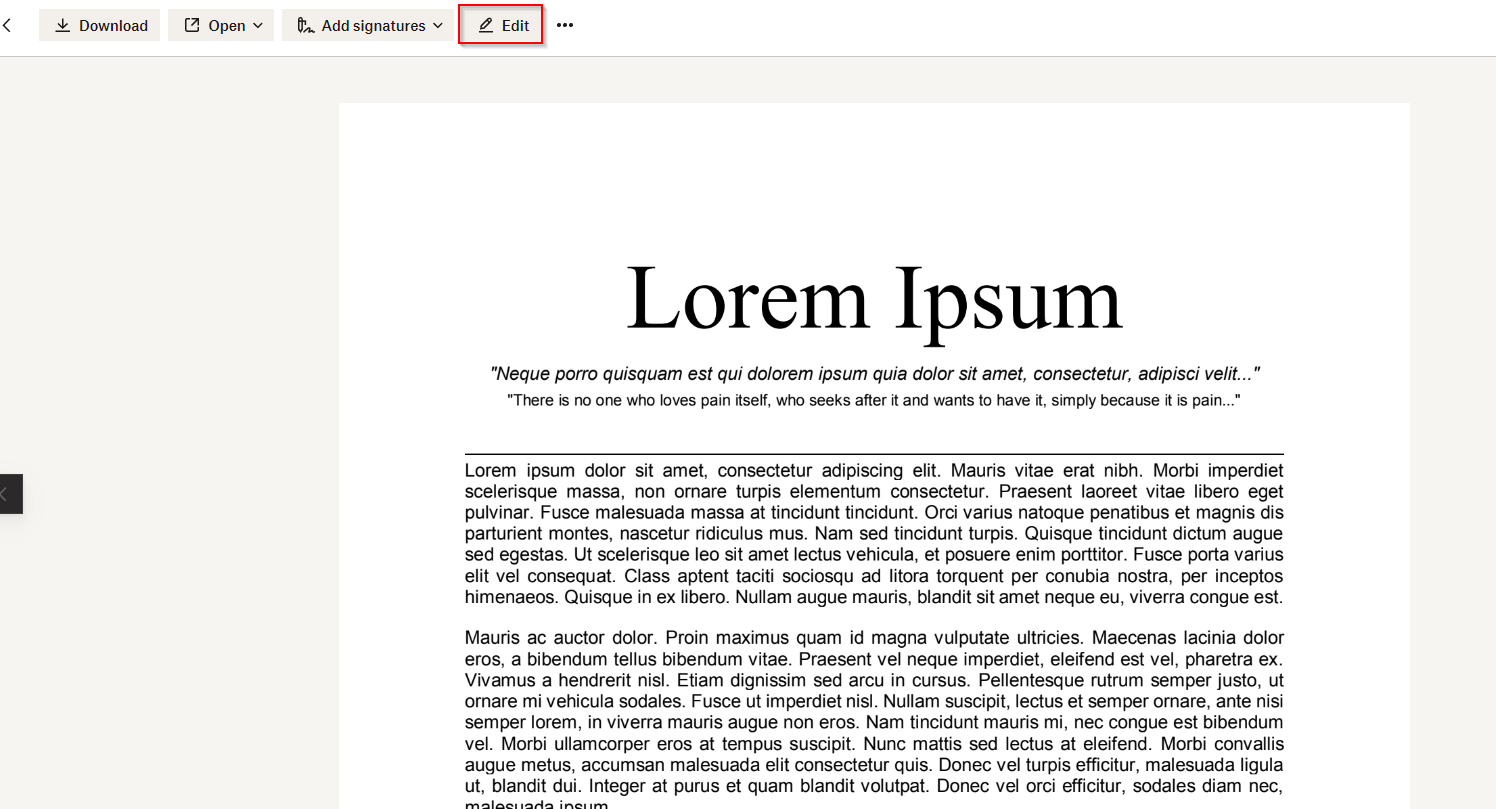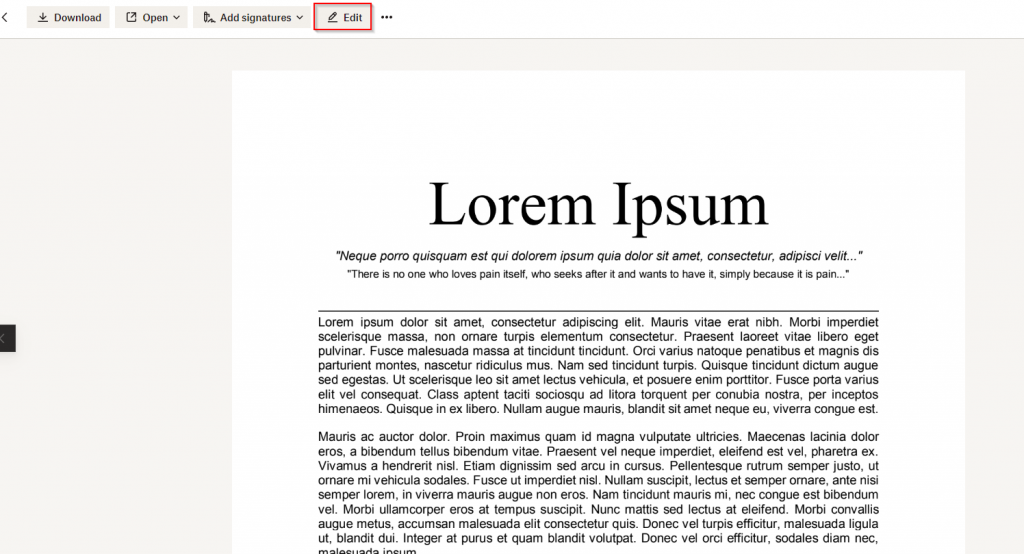 This will open the document in editing mode.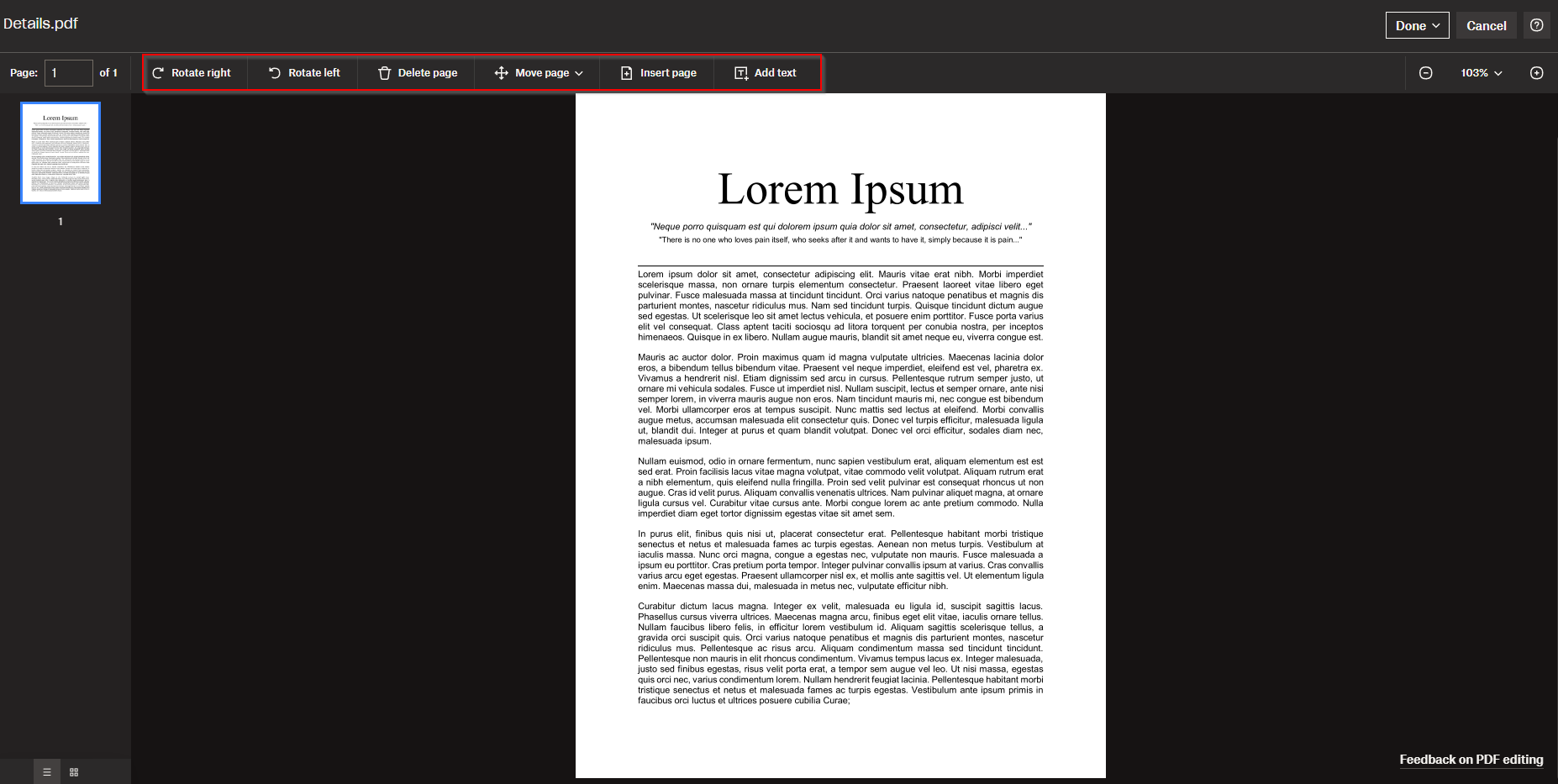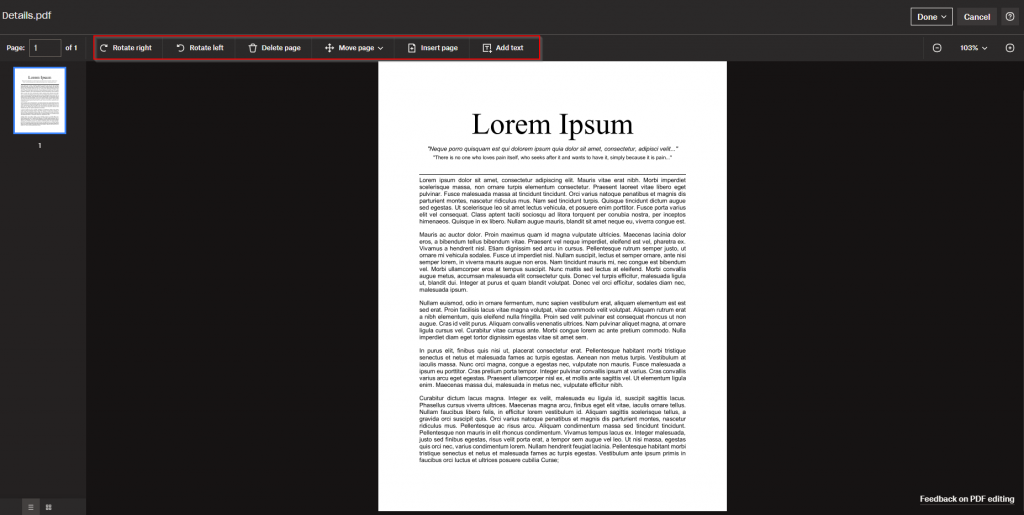 Adding text:
To add text to the PDF document, click on the Add text button. This will display a text editor by which you can change different text settings like font style and type, color, text effects, and more.

When the text option is enabled, the pointer will become a crosshair. Click on the page and section in the document where the text is to be added.

The crosshair will now become a cursor and then you can enter the text as needed.
Adding and deleting pages:
To add new pages to the existing PDF files, click on the Insert page option. You can then upload another PDF file or pages which can be added. Reorder pages in the document using the Move page option.

Similarly, to delete pages from the document, click on the Delete page option. There will be a confirmation pop-up, click the Delete button to confirm.

Rotating pages:
The pages from the existing PDF documents can be rotated left or right by clicking the Rotate left and Rotate right buttons. Other than that, you can also change the document zoom levels from the right side.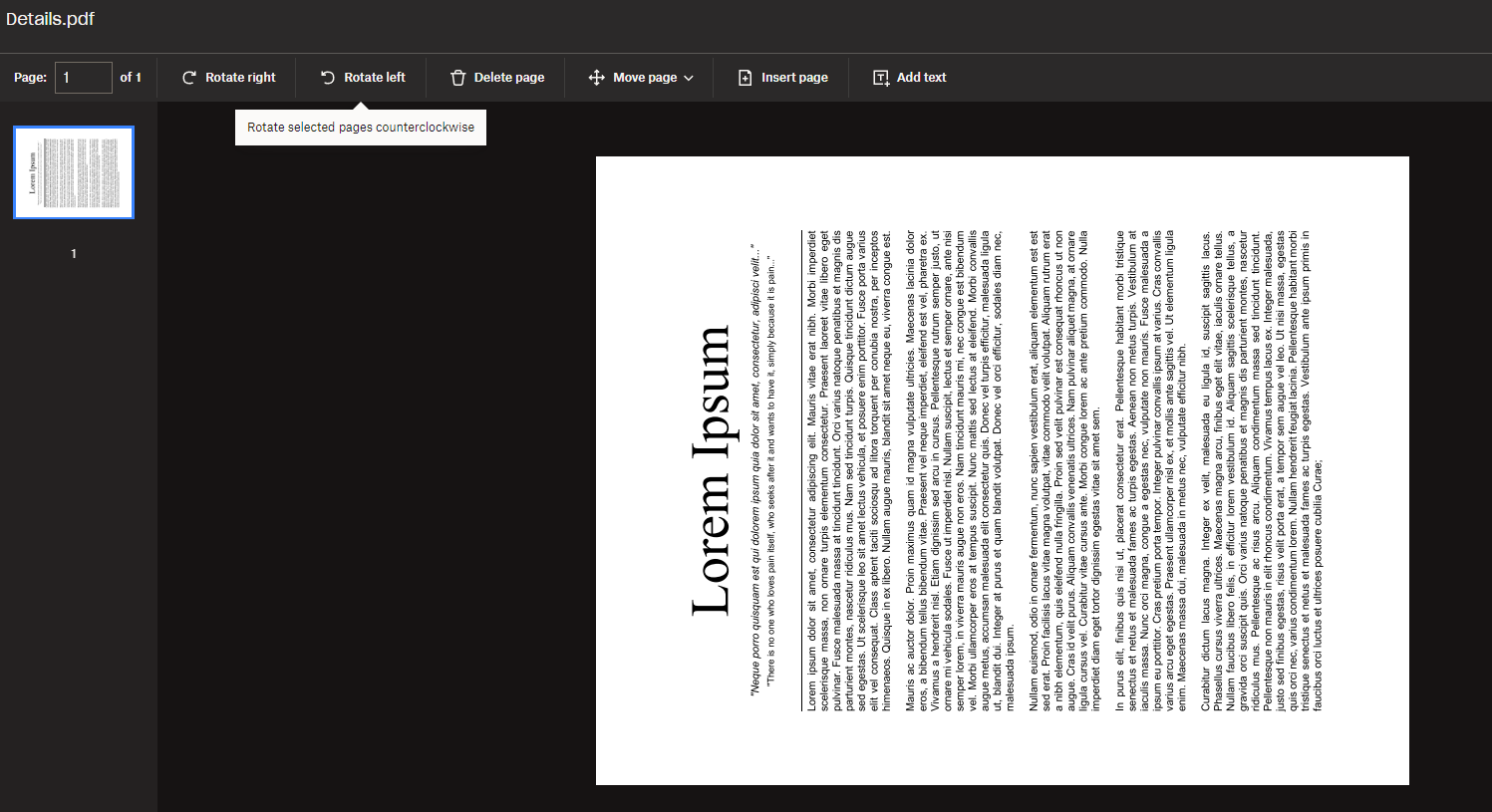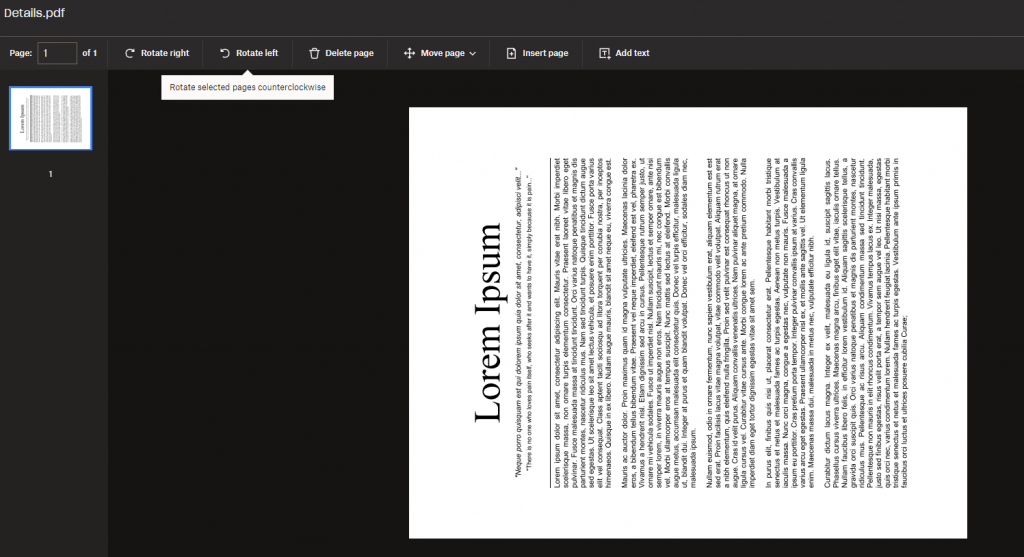 Saving changes:
When the editing is completed, click on the Done button from the top right. You can save the edited document as a copy of the rewrite and replace it with the original PDF.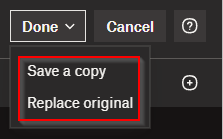 Saving a copy is a better choice as you can quickly roll back edits and start over if needed.
Overall, this is an easy-to-use basic PDF editor integrated with Dropbox, and it makes making basic edits to PDF documents convenient.