Private browsing in the Microsoft Edge browser known as InPrivate Browsing lets you browse without storing your browsing history and data (it gets deleted when you close the tab/window). It also does not save any of your download history or associate your Bing searches with your account.
This private browsing however by default opens the new private tabs and windows with the same tracking prevention settings and security settings as those of regular browsing.
Here is how to change these settings:
Open a new InPrivate window by clicking on the dots icon or by the keyboard shortcut: Ctrl+Shift+N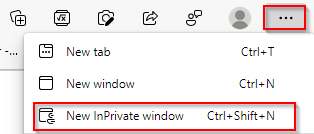 At the bottom of the InPrivate browsing window will be the settings about strict tracking prevention and using strict security levels. These by default are off. Toggle them on.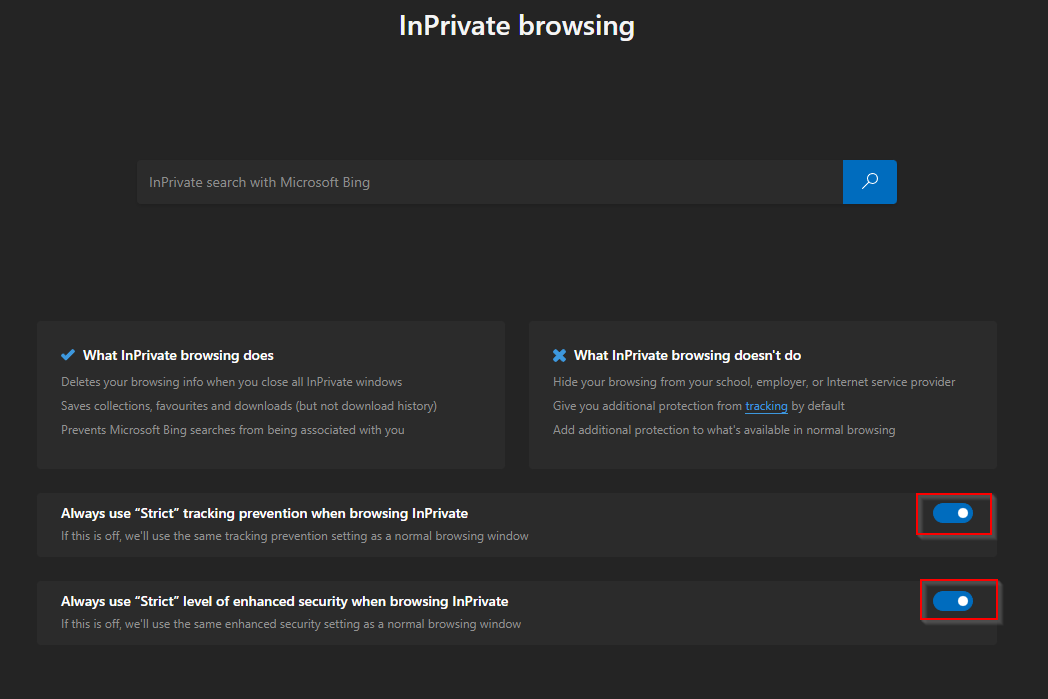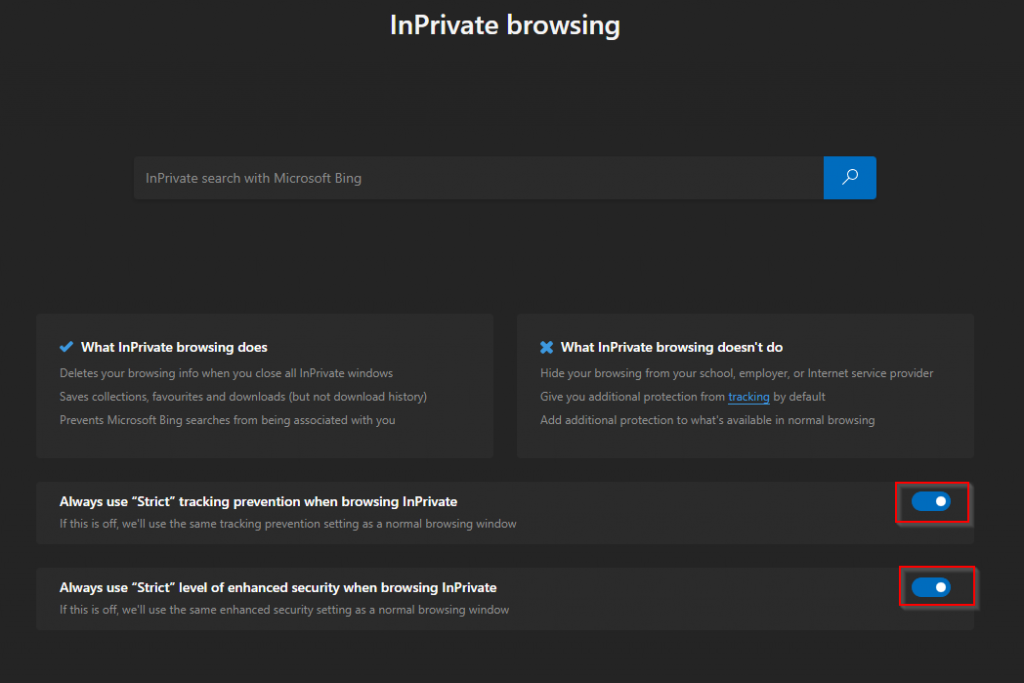 When these settings are enabled, all the tabs and windows opened in the InPrivate mode will have the highest tracking prevention and security levels regardless of what these settings are for normal browsing.
You can also see more details about InPrivate browsing by scrolling further down.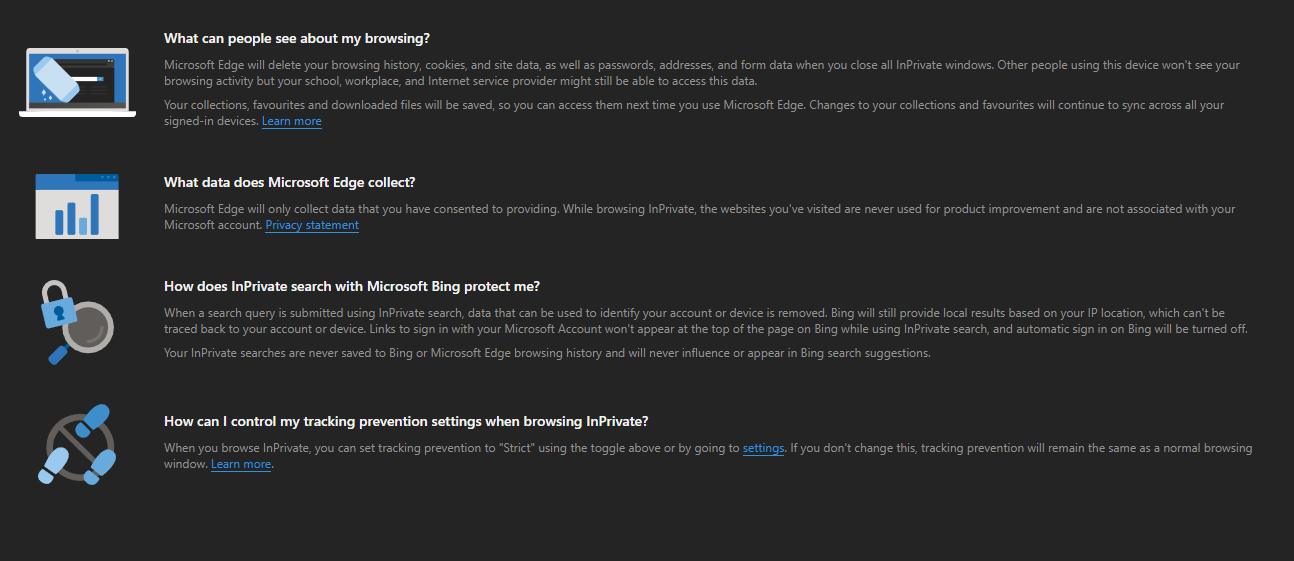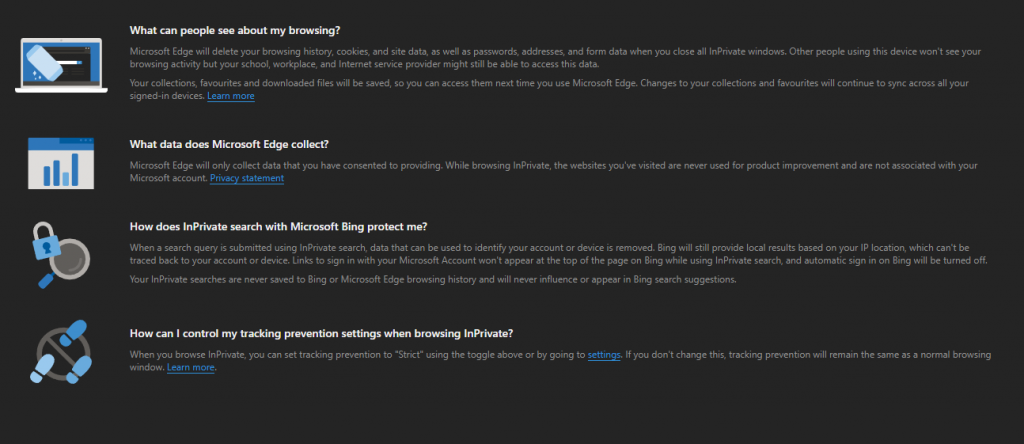 Happy browsing.