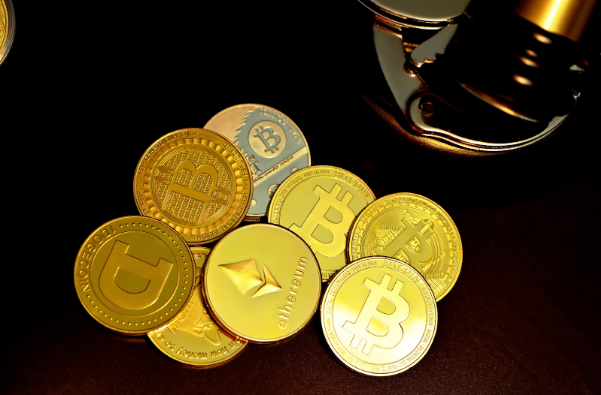 2022 has been a rocky year for cryptocurrencies. However, the crypto market is expected to regain its momentum quickly in 2023. Here are our predictions for some coins that could be the next big thing:
       1. Bitcoin
It only made sense to mention the OG coin first to get it out of the way. Not only is Bitcoin (BTC) the first coin of its kind, but it is especially worth noting as it has been designed to replace fiat currencies and disrupt the current status quo. Moreover, many still expect Bitcoin to become the single global currency used by the entire population, making it a strong contestant for investments.
      2. Chiliz
Chiliz (CHZ) is a unique coin. It was developed to facilitate partnerships with leading football clubs like Manchester City and Barcelona. CHZ allows users to interact with football clubs through rewards, challenges, and purchases on Chiliz's platform, Socios. Due to its role in the evergreen football industry, this coin is predicted to gain popularity in the upcoming years.
      3. Avalanche
Popularly known as one of Ethereum's rivals, Avalanche (AVAX) is a blockchain that operates as a platform for decentralized applications and custom blockchain networks. It is believed to be a strong competitor of Ethereum because it has a higher transaction output of up to 6,500 transactions per second without compromising scalability. Furthermore, because Avalanche is set apart from other smart contract cryptos through its speed to finality, AVAX could potentially overtake Ethereum in terms of popularity and value in the future.
     4. Decentraland
Decentraland (MANA) is a virtual reality platform (also known as metaverse) powered by the Ethereum blockchain. Users can move around the city to consume, purchase, create, or sell content, meet new people, as well as own land in this virtual world. Currently, Decentraland users can earn profits through advertising, besides using it as a creative outlet, facilitated by MANA, one of the native tokens of the platform. Since virtual reality seems to be the big thing of the future, this cryptocurrency could prove to be a good investment.
     5. Filecoin
You might be familiar with Filecoin (FIL) because it broke the record of having the biggest presale ever. In 2017, this cryptocurrency raised over $52 million, and during its initial coin offering, it raised $205 million. This happened because FIL promised an innovative open-source protocol that enables anyone to store files on the blockchain securely. Moreover, it was designed to allow for secure, private, and cost-effective file sharing across any device, anywhere in the world, without having to worry about censorship, surveillance, or third-party interference. These reasons make it a decent contestant for the next uprising cryptocurrency.
How to be an intelligent investor
Please conduct your research before investing in any cryptocurrency or other asset. Choose a coin you believe has real utility, then stick to the nearly foolproof strategy of buying and holding – this can help to eliminate risks, despite any short-term price volatility.
For more information on these cryptocurrencies, check out the latest digital currency news.