With Vivaldi browser version 5.4, there are a few added features that make browsing easier and safer. These include the ability to highlight links on a webpage and to enable secure connections using HTTPS.
Here is how to use these features:
Link Highlighting:
Just like with Google Chrome, you can highlight and select a part of a web page in Vivaldi and share that as a link. This makes it easier to open and directly go to that highlighted area rather than scrolling through the webpage.
To use link highlighting in Vivaldi, highlight the specific area on a webpage with left-click. Then right-click on it and select Copy link to highlight.

That area will now be copied to the clipboard. You can then share it as needed.

This feature works with other Chrome-based browsers.
Enable Secure Connection:
For better security, Vivaldi now has an option to force all web requests using HTTPS rather than navigating to the plain HTTP version. To enable this option, access Vivaldi settings by typing in the address bar:
Then, click on Address Bar from the left pane.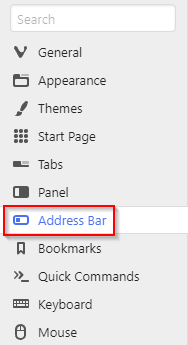 From the right pane, under Security Features, enable the option Always Use Secure Connection (HTTPS).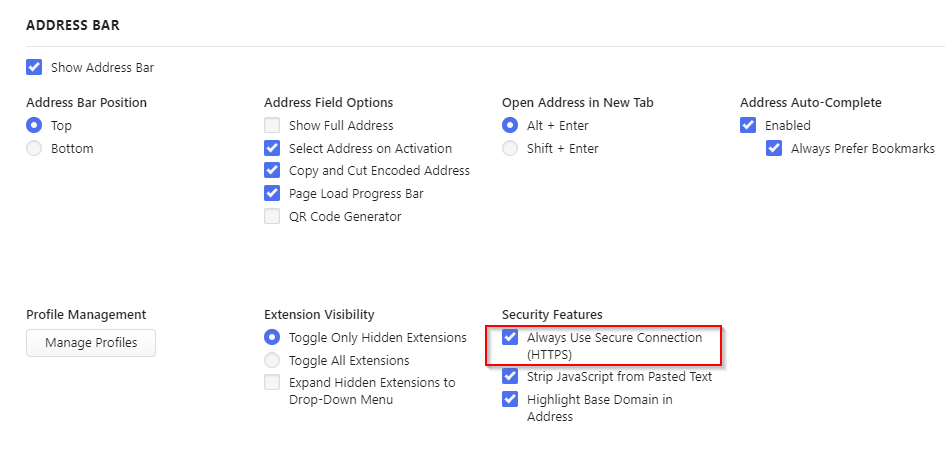 These features are a welcome addition to the existing ones that make browsing easier and more efficient.
All done.