If you are looking for a mini journal and a daily mood tracker for Google Chrome, then coffeelings is a good fit.
It is a lightweight Chrome add-on that lets you type in your daily entries and store them in a calendar format. Along with that, you can rank each day based on how you are feeling. It stores all the data locally and works offline.
Download and install it from the Web Store here.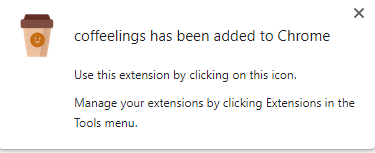 After installing, you can pin it next to the Chrome address bar using the Extensions icon.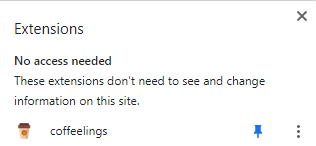 How to use coffeelings:
Using coffeelings is simple. Click on the add-on icon. It will open up a window. The interface consists of a coffee cup image with shades on the top and a notepad area at the bottom.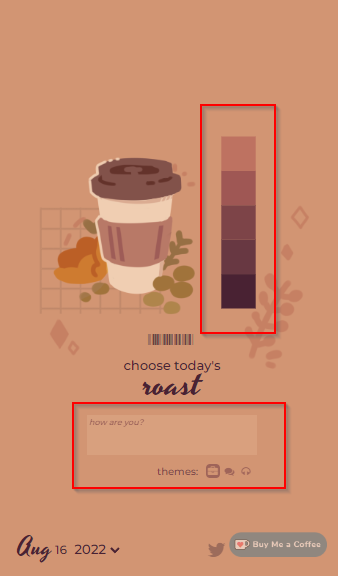 To write an entry, type in the notepad area. To track your mood, click on the shades next to the coffee cup.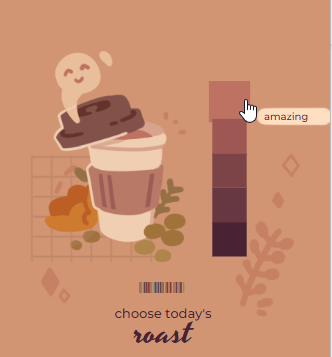 Each of the shades next to the coffee cup represent a mood.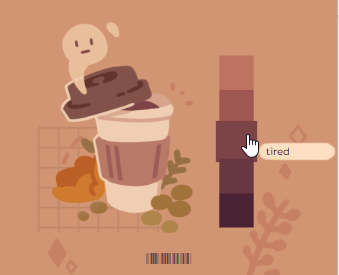 There are 5 different moods in coffeelings, they are:
Amazing
Ok
Tired
Sad
Stressed
To open the mini calendar in coffeelings, click on the date icon from the bottom of the window. You can track your mood for each day from the calendar and also log journal entries. Left-click on a specific day to assign a mood.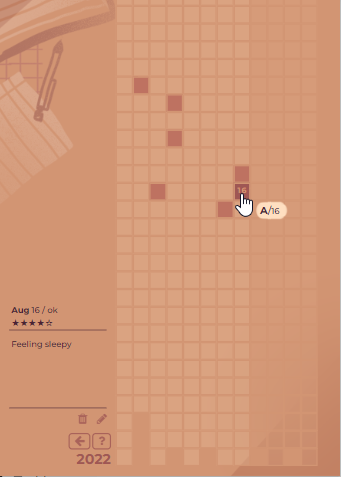 Left-clicking on a day repeatedly will cycle through the different moods.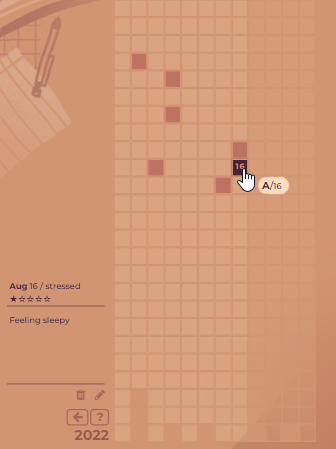 These moods will be visible in the left pane of the mini-calendar window. To delete a logged mood but keep the notes intact, use left-click and Shift. Right-click on the day to lock the entries for that day.
Saving the journal offline as a text file:
To get a quick overview of coffeelings, click on the help icon.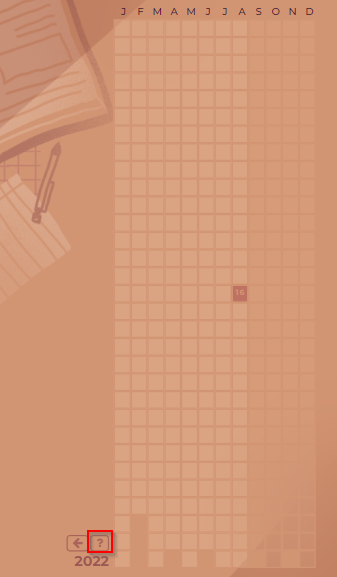 You can also save your journal as a text file from there.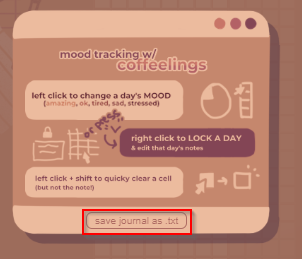 This file will display the day-wise journal entries along with the logged mood.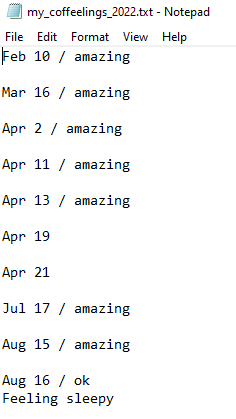 Enabling incognito:
There are not many settings to configure for coffeelings. By default, as with all extensions, it is disabled in Incognito mode. To enable it, right-click on the coffeelings add-on and choose Manage extension.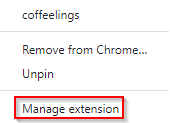 Then enable the option of allowing it during Incognito mode.
Overall, coffeelings is a useful Chrome add-on to track your daily moods and maintain a short daily journal. It works offline too and can be used anytime.
Happy logging and mood tracking.