The free plan for OneDrive storage includes up to 5 GB of storage. To get more space, usually, an Office subscription is needed which includes all the Office apps and a OneDrive storage of 1 TB. However, if you just need some extra space for OneDrive without opting for the Office subscription, there is a standalone plan available too. This plan offers a space of 100 GB without any other services, which for most purposes is sufficient for regular and personal use.
Also, this is a useful and inexpensive plan compared with other cloud storage services. It is also optimum if you are not looking to use Office apps but still need a lot more storage than the free OneDrive storage limit of 5 GB.
Here is how to get it:
Go to the OneDrive plans and pricing page here. The prices will vary based on your region and currency. The plans have monthly and annual subscriptions.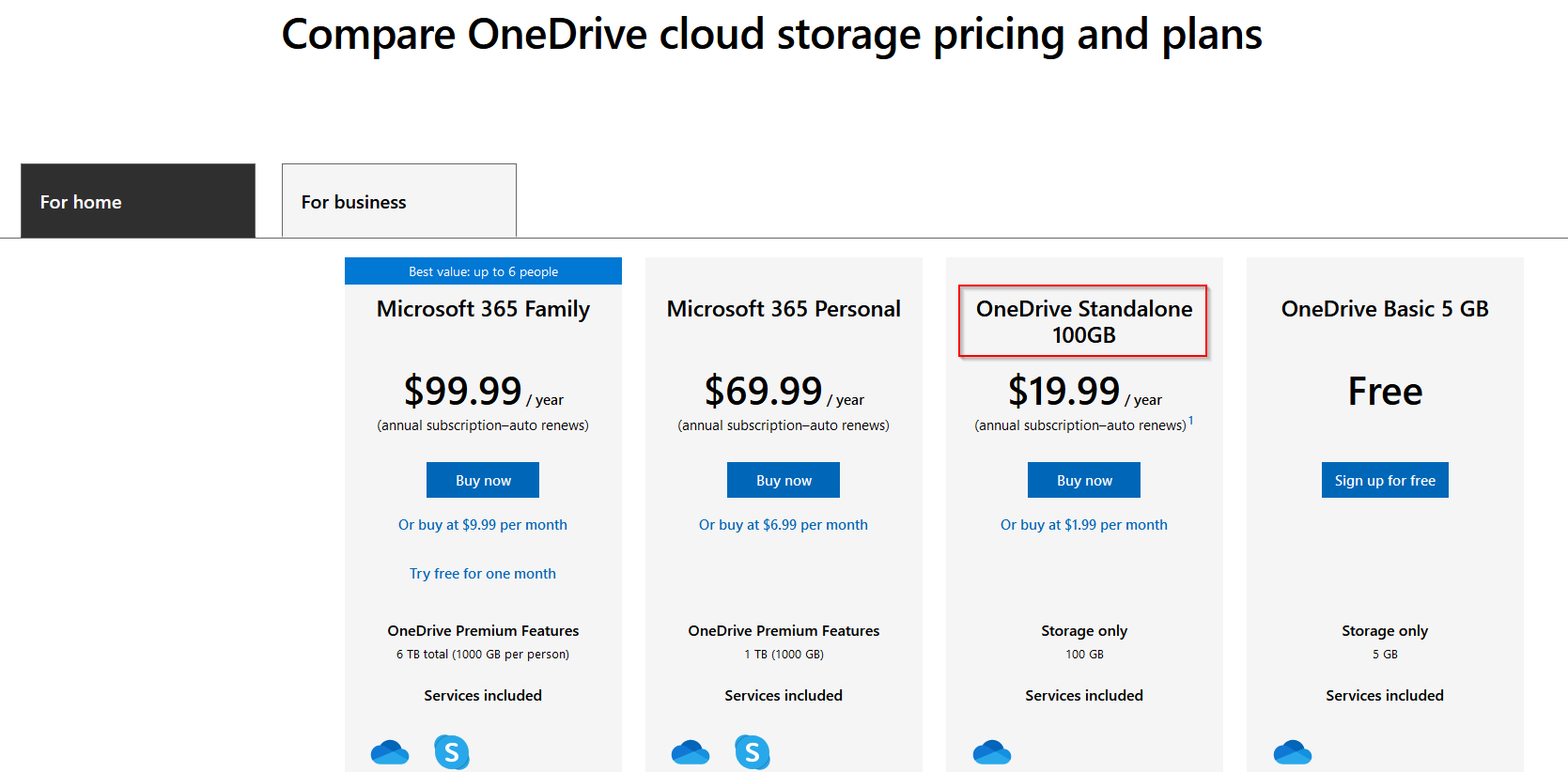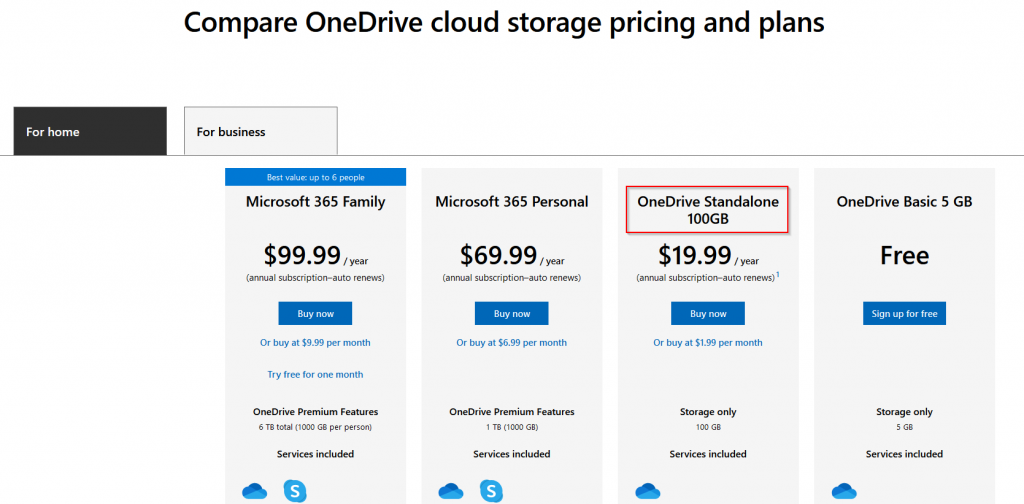 Under the For home section, the four plans will be listed. The OneDrive Standalone plan will be included here as one of them. To know more about the difference between each of these plans, scroll down the pricing page.

Except for the OneDrive Standalone plan, all other plans include Office apps with a 1 TB OneDrive storage. The OneDrive Standalone plan will list only OneDrive as the service included. Click on the Buy now button to subscribe to this plan.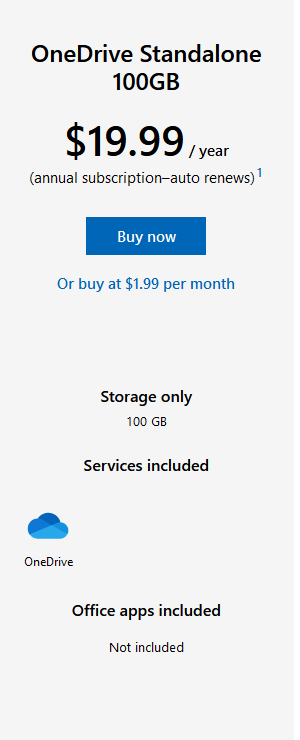 Confirming the OneDrive storage limits upgrade:
After subscribing to this standalone plan, you can confirm the upgraded storage limits for OneDrive. This can be done by accessing your Microsoft account page and clicking on the Manage link from the Subscriptions section.


It will list the subscription details.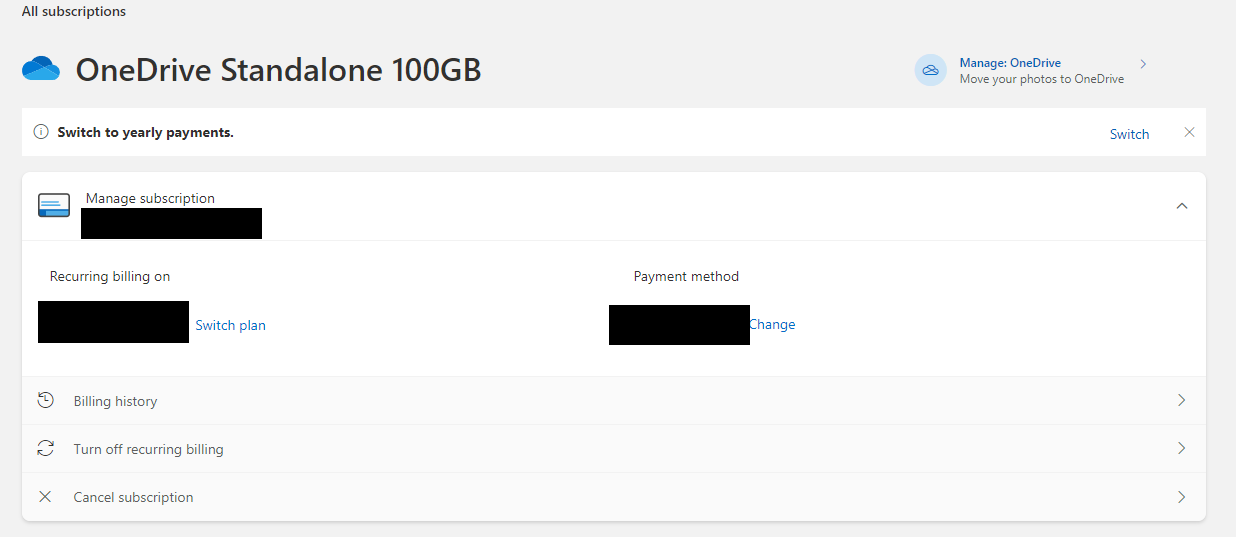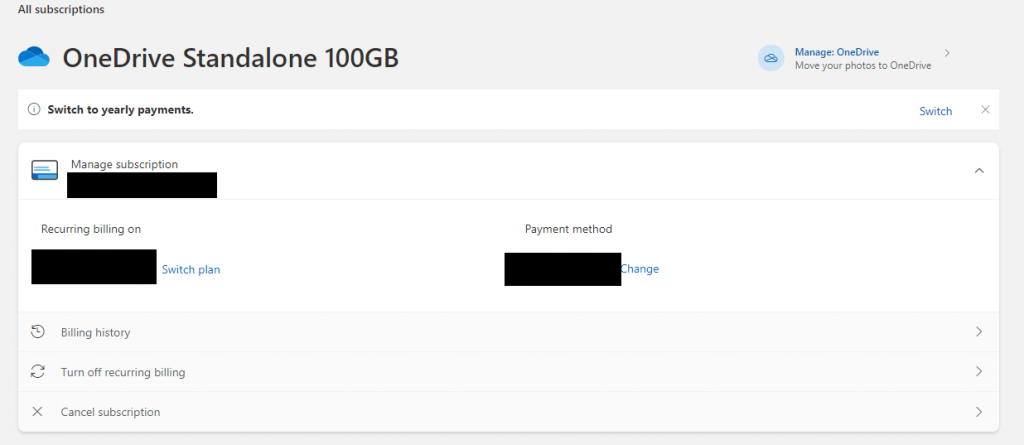 The other way is to click on the OneDrive icon from the system tray and choose Settings.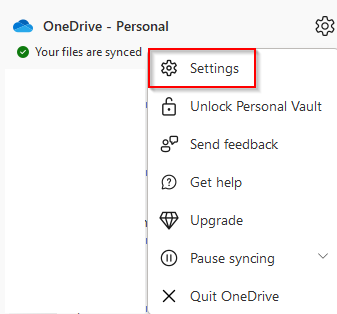 Then, click on the Account tab. It will show both the used and available storage limits.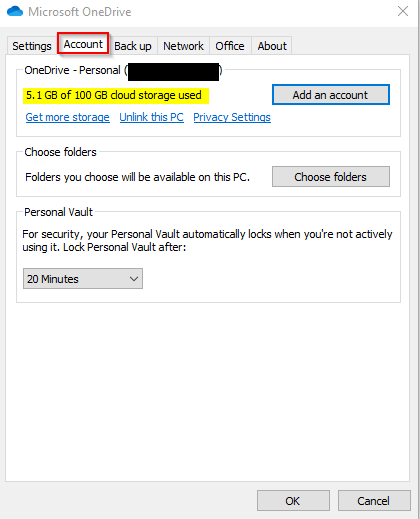 Overall, this is a good plan for personal use and if you don't want to use Office apps yet want a higher storage limit for OneDrive.
All done.