BulkPrinter as the name suggests is a free Windows tool that lets you print different documents in bulk. These documents can be of different formats too.
Key features:
Free to download and use.
Supports common file types like PDF, Word, PPT, XLS/XLSX, CSV, PNG, JPG, TIFF, etc.
Print selectively using different settings like orientation, page numbers, and more.
Download and install it from here.
Using BulkPrinter:
After installing, launch BulkPrinter. The interface is simple enough. Click on the + button from the top menu to add files that are to be printed. These can be of different formats too.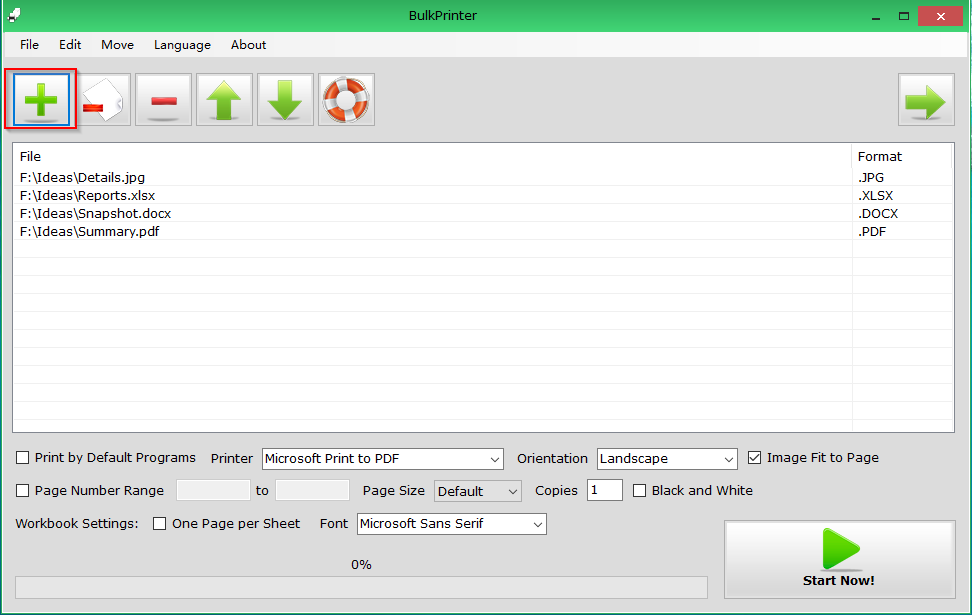 After adding the files, choose the printer. This can be done from the Printer drop-down menu at the bottom of the interface window. The default printer installed in Windows is the one that will be available from the Printer menu. You can also change the default orientation if needed.

Other printing options like selectively printing pages, number of copies, page size, and color (black and white only) too can be changed. For printing workbooks, when the option of One Page per Sheet is enabled, it will fit the printing of the worksheet on a single page. Fonts too can be changed from the Font drop-down menu.
If the printing type is set to PDF, then each of the documents has to be saved individually as PDF files. After the print settings are finalized, click on the Start Now! Button to begin printing.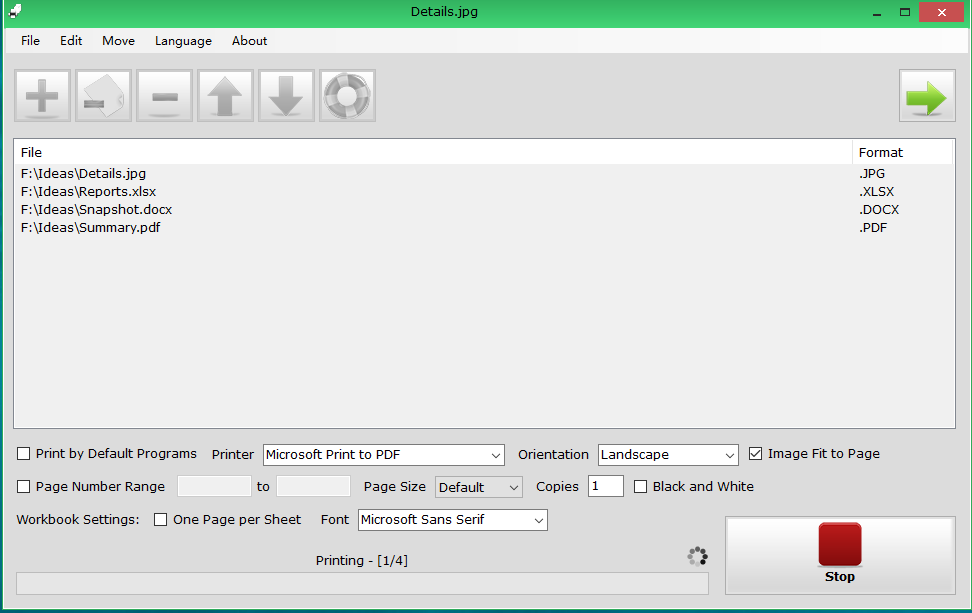 All the documents added to the list will be printed one after the other.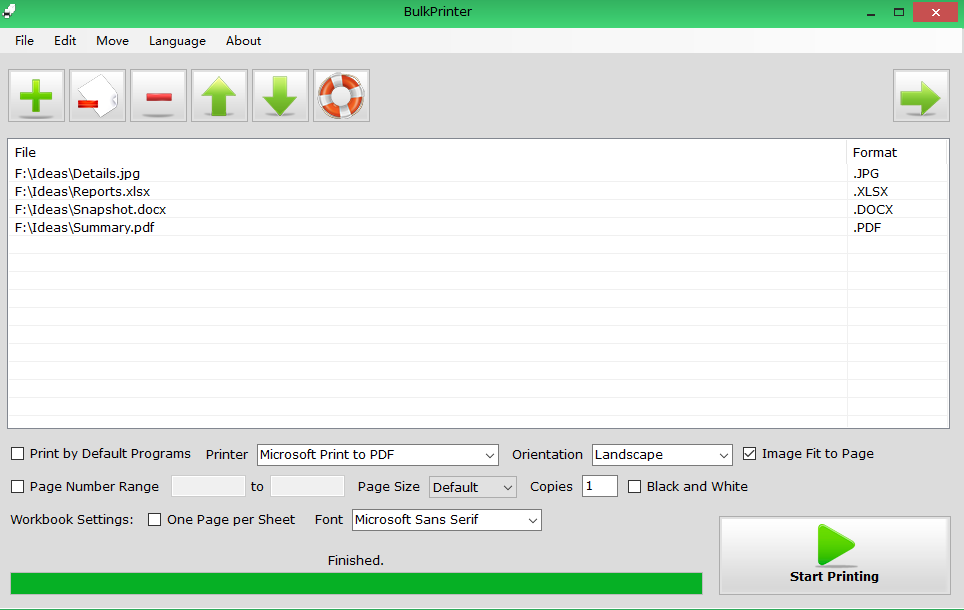 You can also change the interface language for BulkPrinter. Click on the Language menu option and choose from the list of languages available in the drop-down.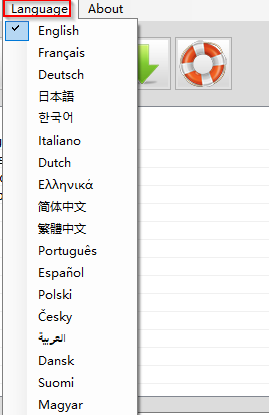 This is a useful free tool if you have lots of different documents of various formats to be printed. Add them to the BulkPrinter queue and let them print.
Happy printing.