The Tor browser is designed to provide anonymity. There are Tor URLs known as onion addresses/ onion URLs that can only be accessed through Tor, which is how Dark Web sites are accessed. They, unlike the regular URLs, have .onion as the suffix.
Besides anonymity, the Tor browser can also be used to preserve online privacy and bypass online ad trackers, etc. Social media networks like Twitter and Facebook too now have onion URLs. This is useful to mask your location and avoid targeted ad tracking when using them.
For accessing Twitter through the Tor browser:
Download and install Tor browser from here. It is available for Windows and Linux, so can be used on any of those platforms.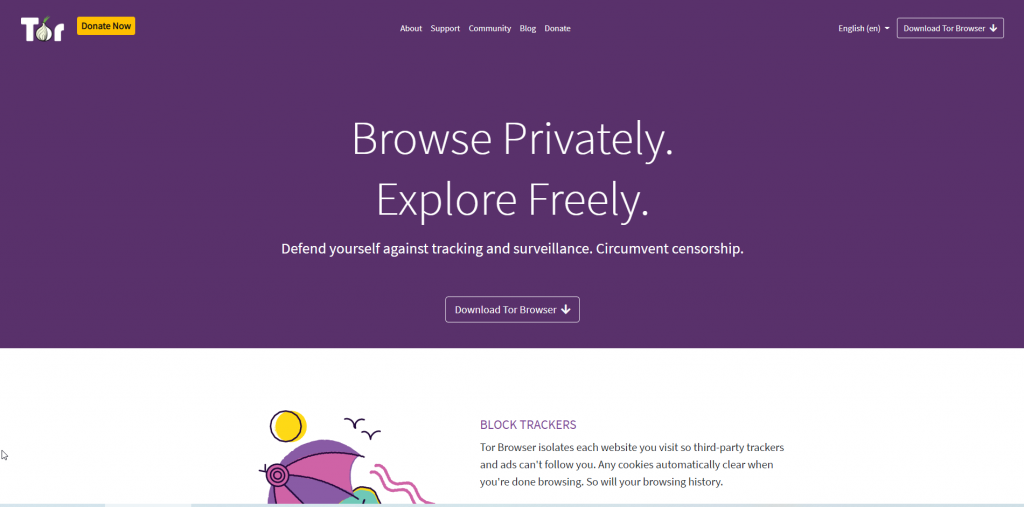 Then open the Tor browser and wait for the connection to be established.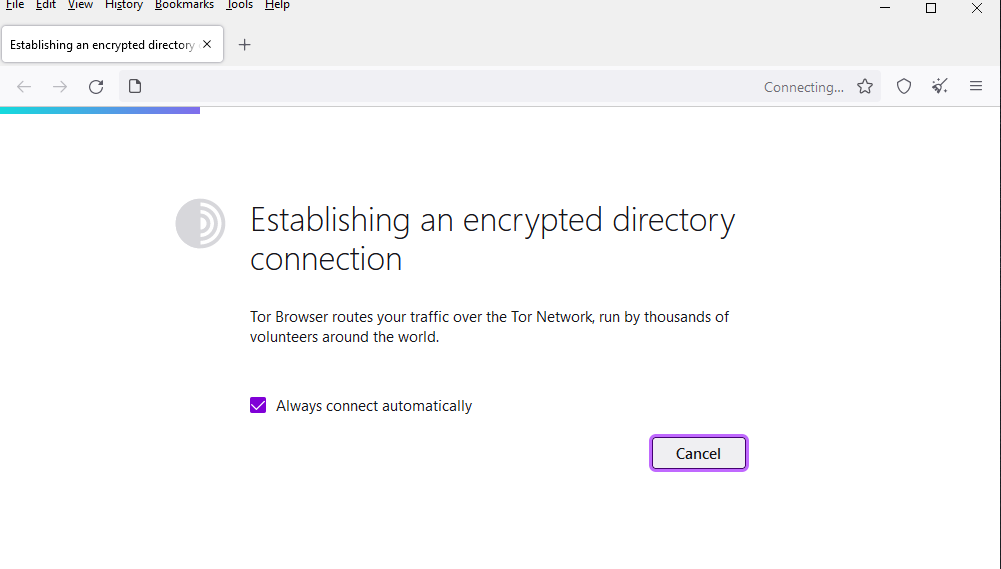 You can first verify whether the public IP address is now different than your actual one through online tools like What Is My IP.
Once verified, copy-paste this Twitter onion address in the Tor address bar.
 https://twitter3e4tixl4xyajtrzo62zg5vztmjuricljdp2c5kshju4avyoid.onion
The Twitter homepage will open just like when accessing it through the regular URL.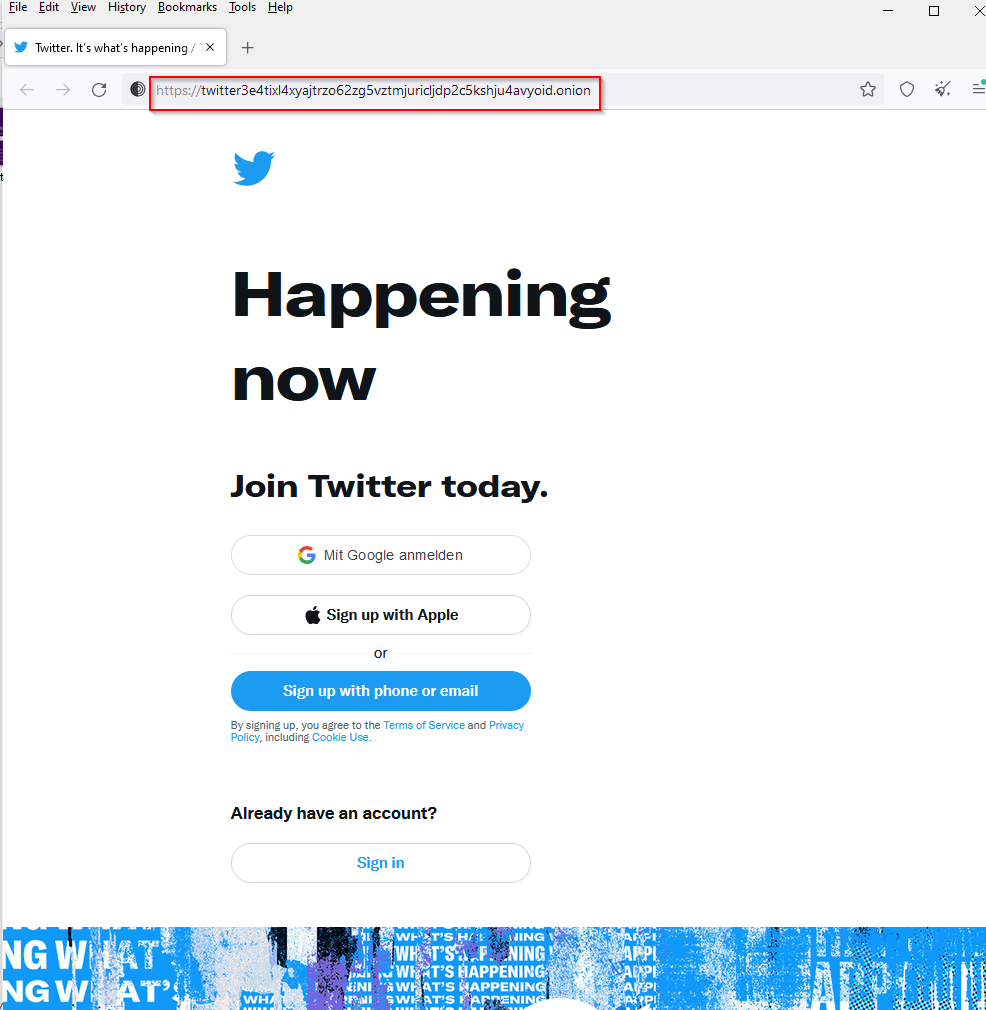 You can then sign in and use it as before when using any non-Tor browsers.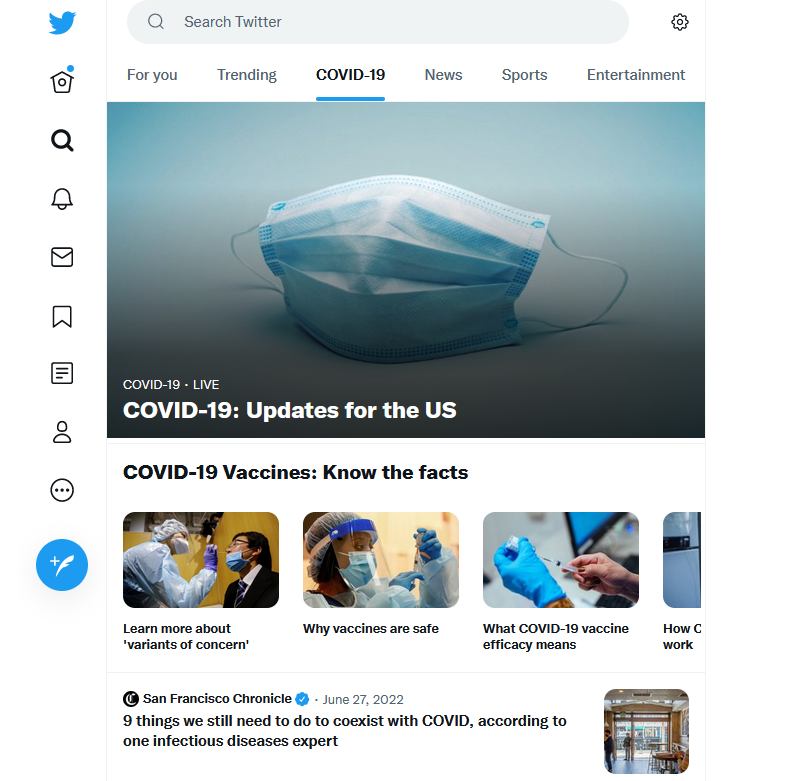 Note: You may get unrecognized login alerts from Twitter after signing in. This is because a different IP and geolocation are detected whenever using Tor for this.
For accessing Facebook through the Tor browser:
The steps are the same as before when accessing Twitter. Wait for the Tor connection to be established and verify the public IP address.
Then, copy-paste this Facebook onion address into the Tor address bar.
 https://www.facebookwkhpilnemxj7asaniu7vnjjbiltxjqhye3mhbshg7kx5tfyd.onion
The Facebook home page through its onion address will load just like it does with the regular version. Sign in and use it as before.
Again, you may get unrecognized login alerts because the IP address and the location will be different than before as Tor anonymizes them.
By the way, the Tor protocol can also be used to anonymously send/receive files through OnionShare.
All done.
Happy browsing.