Google Docs, by default, has the word count indicator off. So, you need to check the word count manually. This option can be enabled so that the word count is automatically displayed while typing.
Here is how to do that in the web version:
Open the Google Docs document to be edited and click on Tools > Word count. (Shortcut keys: Ctrl + Shift + C).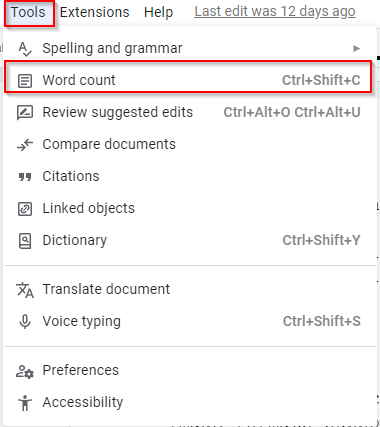 From the Word count options, enable the option Display word count while typing.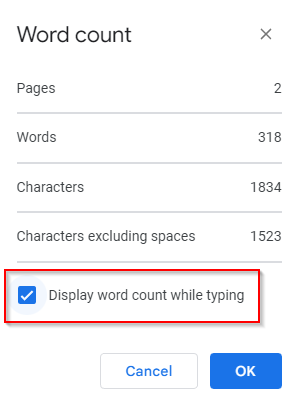 Once this is enabled, whenever typing in Google Docs, a word count indicator will be displayed at the bottom left of the document. It shows the total number of words in the document when typing.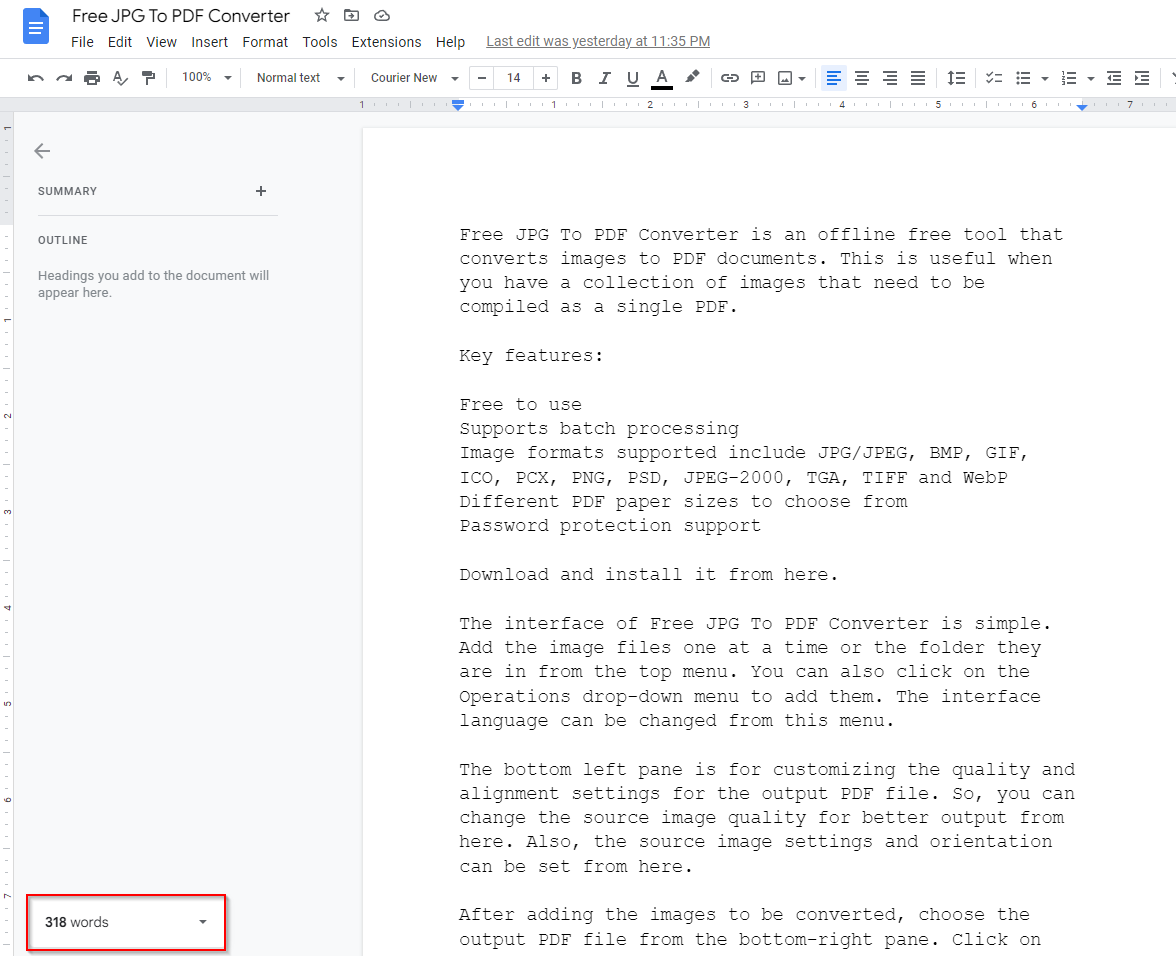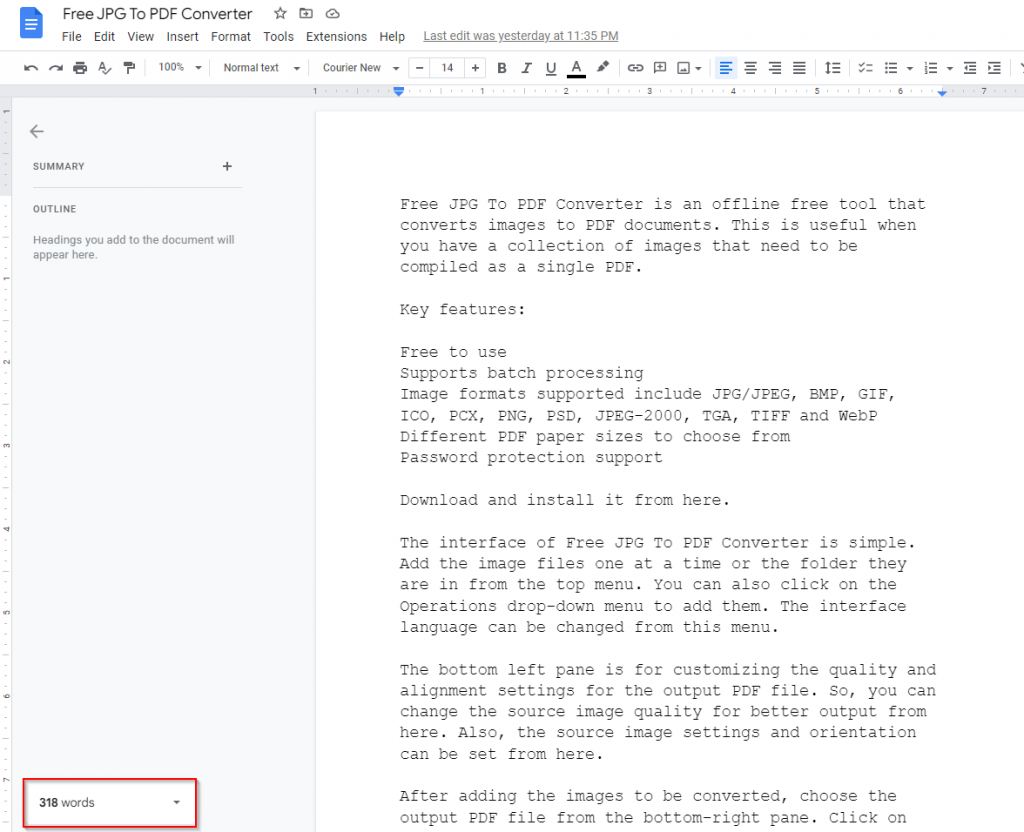 To view the detailed word count information, click on the arrow next to it.

It will expand the word count indicator and show other details like the number of pages and characters in the document.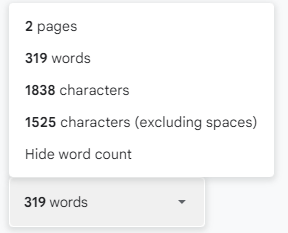 This indicator will only be available while the document is being edited. If you close and reopen it, you will need to enable it again.
It is a useful feature in Google Docs along with other newer ones like adding watermarks and substitutions.
Happy composing.