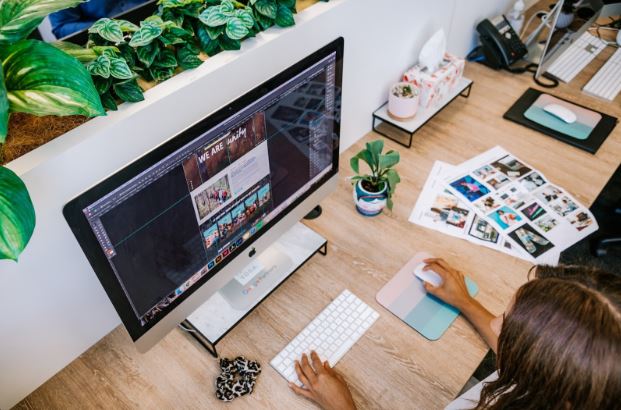 A picture is worth a thousand words, especially in digital design. Photo editing adds to the story. Use our guide to change the background of your image.
While Niepce created the first photograph in 1814, image manipulation only started making waves in the 1860s. These days you can edit photos on the fly with your phone or create stunning pieces of art with photo editing software. If you're just starting out on your digital design journey, it's important to master the basics of photo editing.
So, keep reading to learn more about one of the key features of digital design: background removal.
Remove the Background
Whether you don't like the background in your image or you want to showcase an object, knowing how to edit photos to remove the background will always be useful.
There are a ton of free tools that allows you to remove the background from images, but they do have a downside. While it is incredibly easy to just upload your image and then download the edited image, you lose a lot of quality this way. Not only does the entire image quality take a knock, these free tools usually don't remove the background very smoothly.
If you're looking to remove background from an image, you might need to look at tools like Adobe Express. While this tool also allows you to remove the background from images for free, it is powered by Adobe Photoshop. This means you can customize and refine the cutout instead of just taking what they give you.
You might not think that you'll ever use the skill, but background removal has a ton of practical uses as well. By removing the background of an image, you can easily transpose what is left elsewhere. Say you need to write your name on a bunch of documents; you can scan in a page with your name on it, remove the background and then paste your name on all the documents!
Replace the Background
Once your image background has been removed, you might be looking to replace it, so you aren't left with a white background. You can simply download your cutout image and paste it over another image, or you can take it a step further.
While simply removing the background may get the job done, if you want to get into digital design, now is the time to play around. Tools like Adobe Express and Adobe Photoshop are perfect for this. You simply upload your cutout and start playing around with different layers and settings.
Digital Design Made Easy
Image manipulation and photo editing software have become a common occurrence. When looking at magazines or social media, we assume the image has been edited in some way, be it to change lighting, add or remove people to the image, or change the appearance of the person being photographed. Knowing how to edit photos can come in handy someday, so start your digital design journey today!
If you liked this article, please go take a look at our other blog articles for more content you might enjoy!