In the Vivaldi browser, you can set different search engines for regular searches, private mode searches, and image searches.
Here is how to configure this Vivaldi search:
Open the Vivaldi browser and access settings by typing in the address bar:

Then, click on Search from the left column of settings.

The right-pane for search will have various search settings. There is the Default Search Engine, Private Window Search Engine, and Image Search Engine.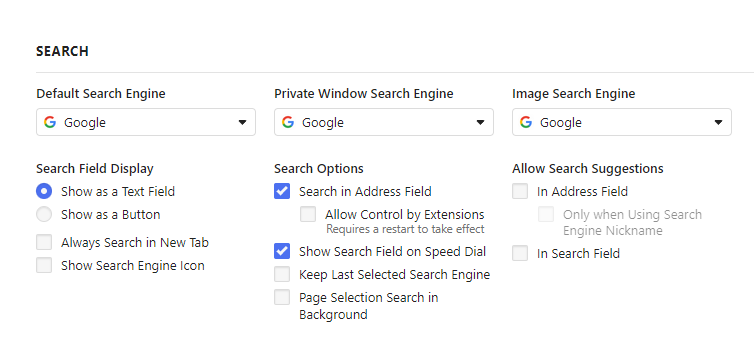 You can choose any of the search engines individually for all of those from their drop-down menus.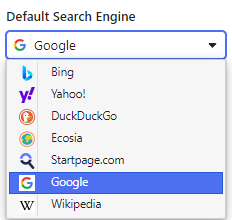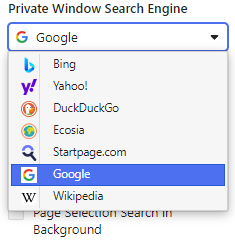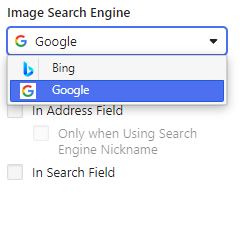 For default searches, the results open in the same window. So, you can change it to open in a new tab from the Default Search Engine settings.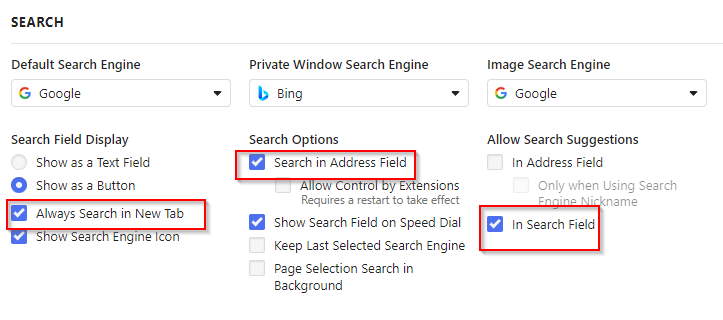 Other options include how the set search engine is displayed. It can be displayed as a text field or a button as needed.
For configuring Private Window Search Engine, you can enable the option of searching in the address field, which by default is off. Also, if there are search extensions installed, you can enable those to control the search. You can also toggle the search field from being visible on the Speed Dial.
For Image Search Engine, you can allow the search suggestions to be shown either in the address field or the search field.
Setting different search engines for regular, private, and image searches can be a useful way of getting different search results and also for privacy.
Happy searching.