Firefox can suggest interesting and useful curated content based on your preferences. This is like the personalized feed feature in Microsoft Edge.
Here is how to configure it:
Open the Firefox new tab page or the Home Screen and click on the gear icon.


This will show different options like Shortcuts, Recommended by Pocket, and Recent activity. Enable the option Recommended by Pocket.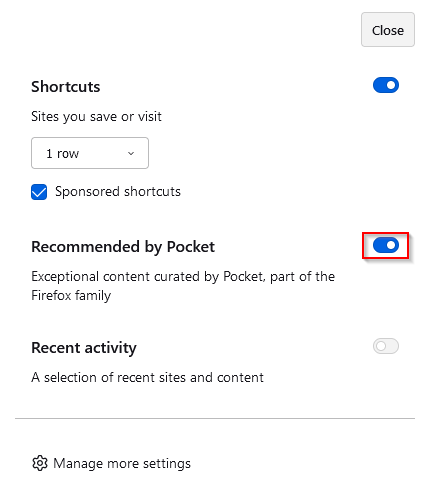 Pocket is an online content curation service through which you can save interesting articles and then read them later.
After the recommendations are enabled, the new tab page / Home Screen will show articles from various categories compiled from different sources.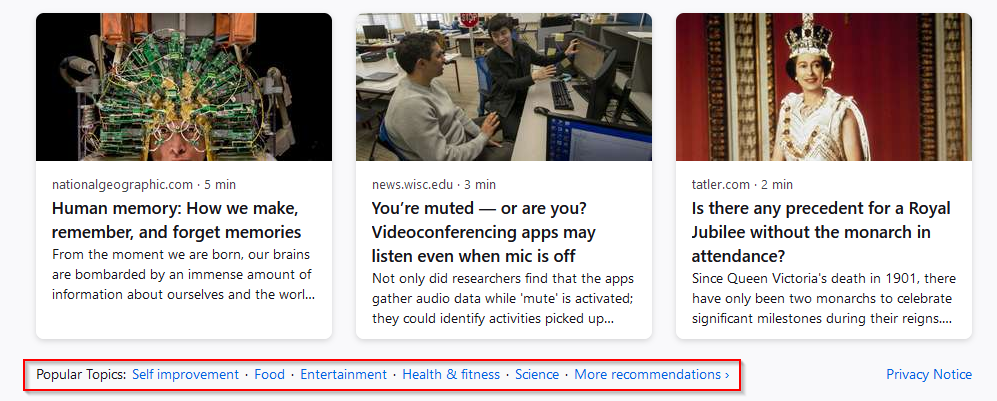 You can also click on the categories listed and read articles from those or save them for later reading.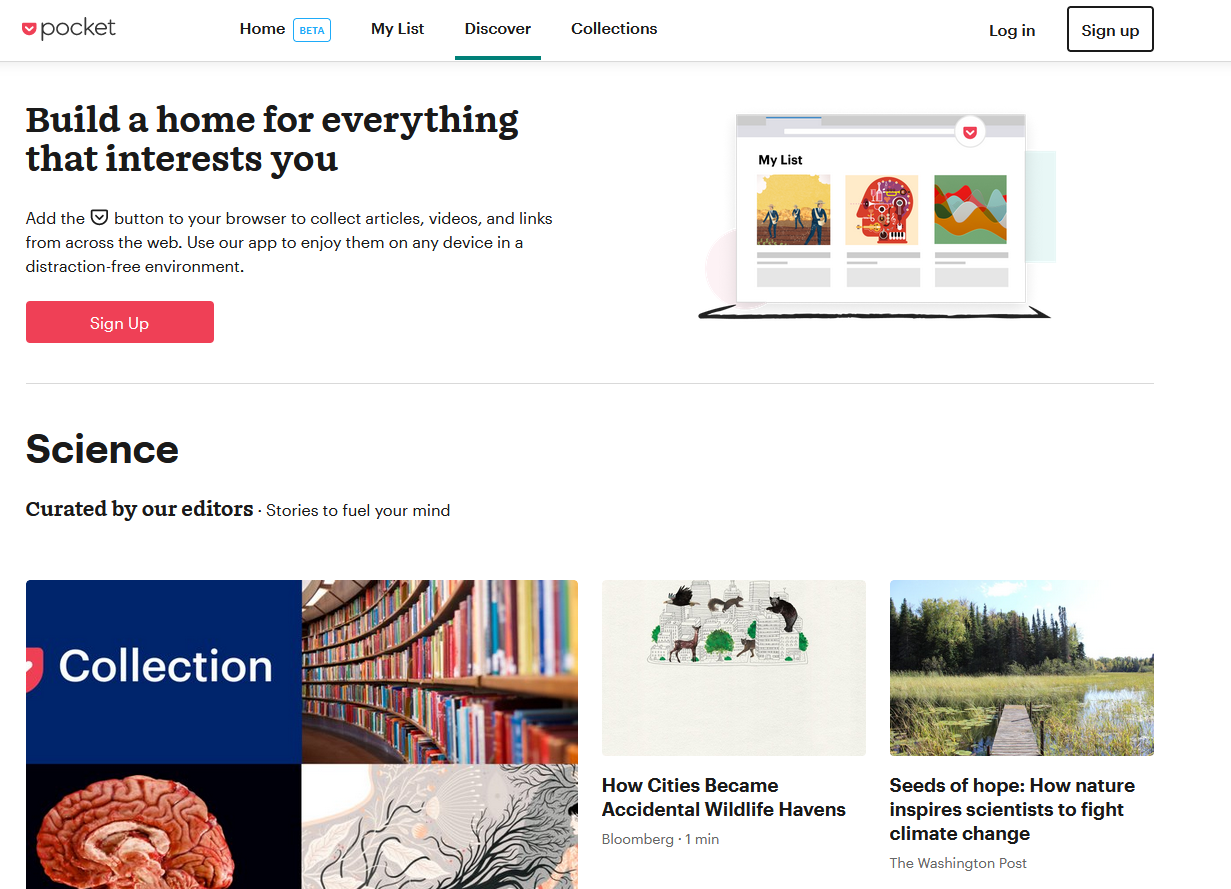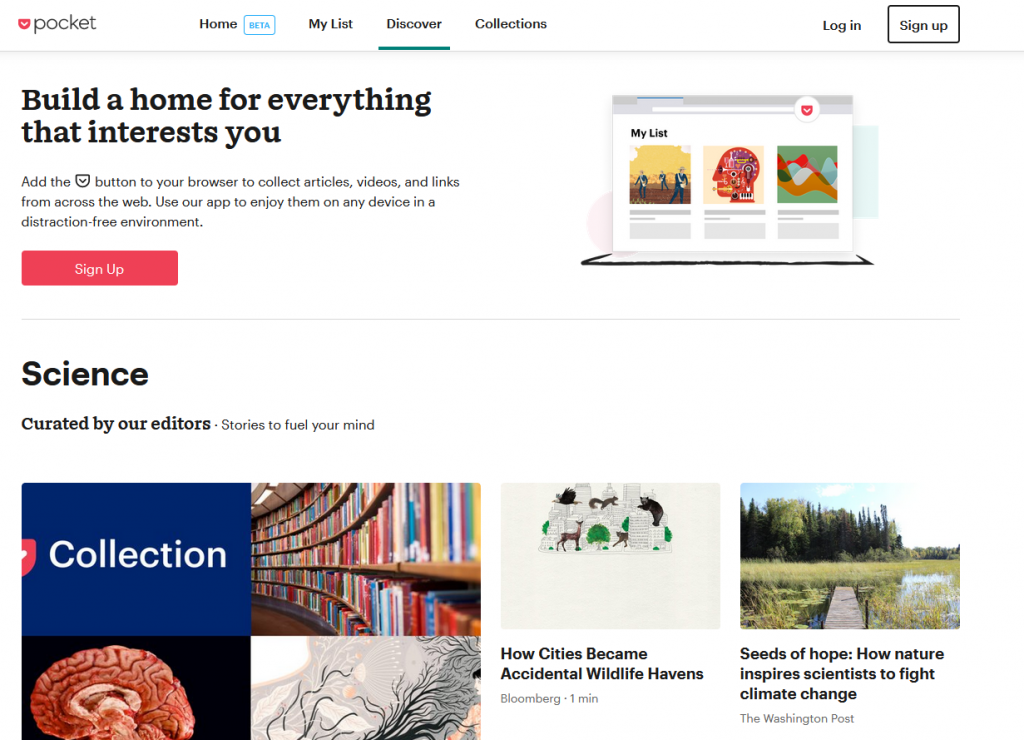 It is a useful Firefox feature that can deliver informative content and by which you can save interesting, curated articles.
Happy reading.