AI PNG Enlarger is a free offline tool that enlarges PNG and JPG by up to 4x and 16x their original size. This is useful if you would want to enlarge icons and photos. It does this by using AI and machine learning algorithms for processing the source images.
Download and install it from here.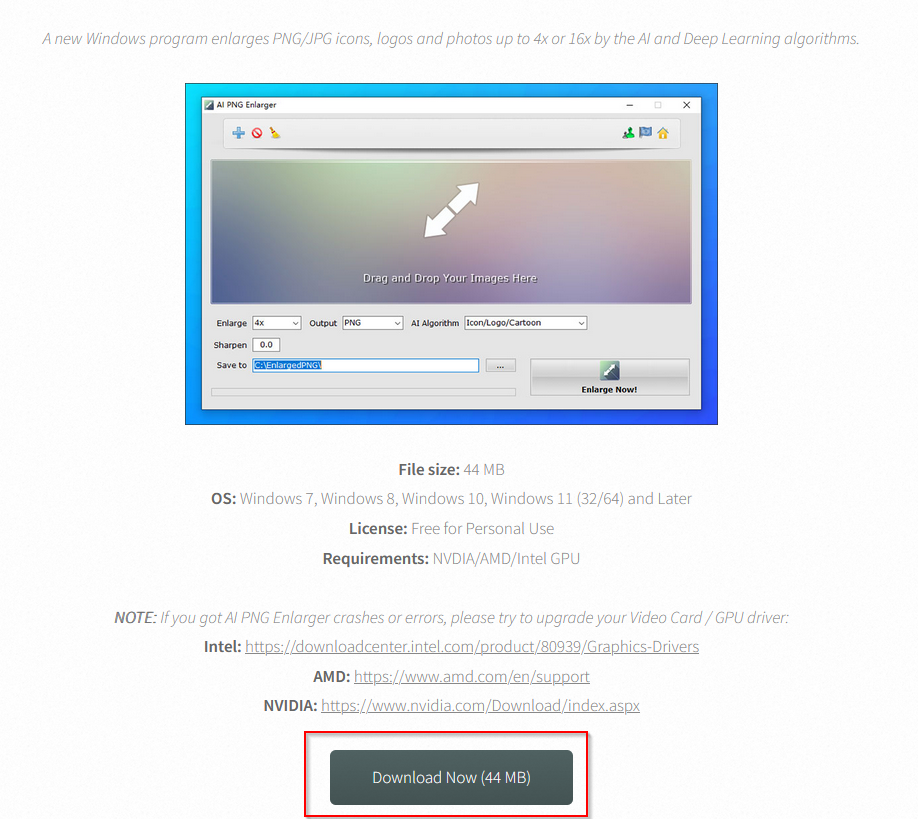 After it is installed and launched, add the source images to be enlarged by clicking on the + button or dragging and dropping them.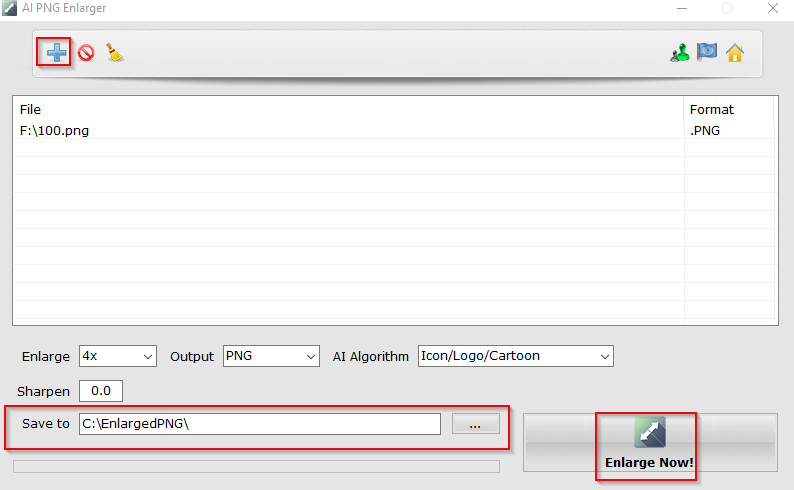 AI PNG Enlarger supports batch processing. So, multiple images can be added for enlarging. The default output folder is named EnlargedPNG. You can set a different folder by clicking on the browse icon next to the output path.
AI PNG Enlarger settings:
By default, the enlargement is 4X. To change it to 16X, click on the Enlarge drop-down menu. Sharpen values can be changed too.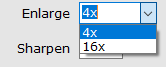 Output images, by default, are in PNG format. That can be changed to JPG from the Output drop-down menu.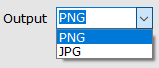 The default AI algorithm is Icon/Logo/Cartoon. It can be changed to Photo from the AI Algorithm drop-down menu.

The default option is optimized for generating icons, logos, and cartoons from the source images. The Photo option can be used for generating landscape photos and different pictures.
After finalizing the settings, click on Enlarge Now! button to process the images. The output folder will open automatically once the processing is complete and have the enlarged images.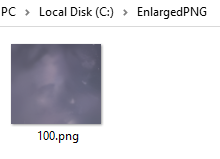 AI PNG Enlarger also supports different languages for its interface. So, the interface language can be changed by clicking on the flag icon from the top right and selecting the required one.


This is a free and offline image enlarger that works well and can be used to enlarge images in batches. Enlarge images to icons and photos without losing quality by using this tool.
By the way, for compressing and optimizing images, RIOT is a good option. It also is free and works offline.
All done.