Password Folder is a Windows freeware that can quickly password protect folders with a password. Large folders too can be quickly locked with a password.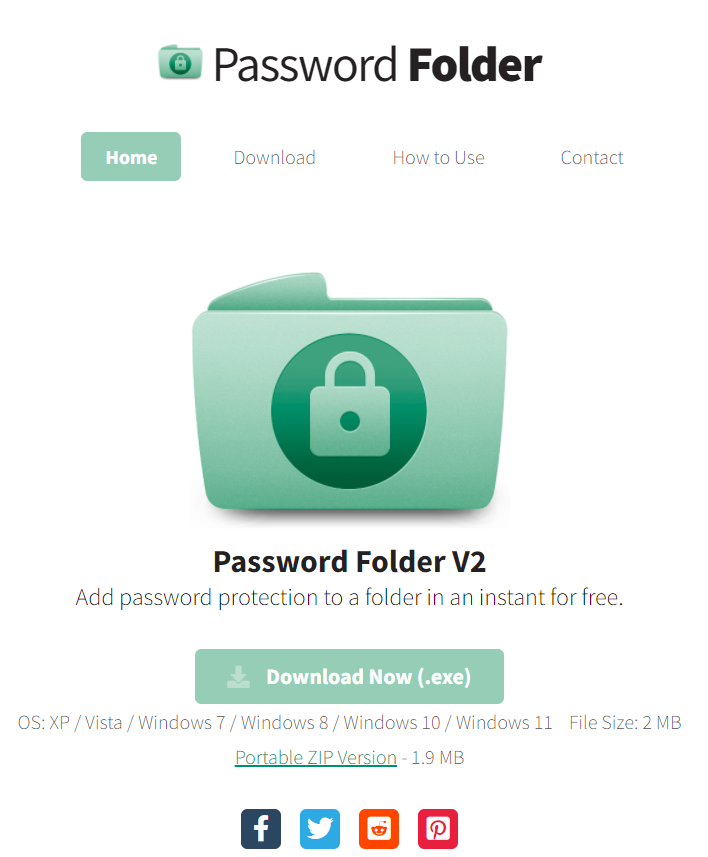 Download and install it from here. It also has a portable zip version that can be used directly.
After installing, open it. To password protect a folder, click on the center area of the main window or drag-drop the folder there.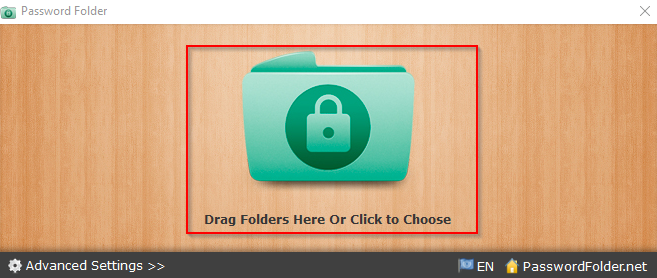 There will be a prompt to password protect the folder. Click OK to proceed.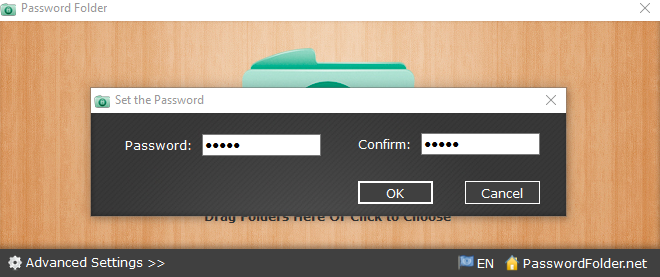 After the password is set, the protected folder will now have a .PFF extension.

To decrypt or unlock it, once again drag-drop or add it to the Password Folder main window. Enter the password for unlocking and the folder will now be listed as before without the PFF extension.

Password Folder is also integrated with the Windows context menu. So, you can right-click any folder and choose the Protect by Password Folder option to password-protect it.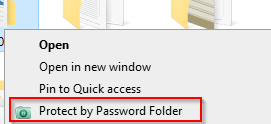 There are not many settings for Password Folder. To view the available ones, click on the Advanced Settings link from the interface.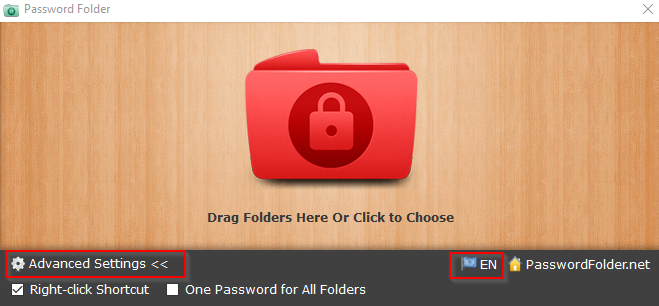 By default, the right-click menu is enabled. You can also set the option of having a single password for all folders if needed. Also, to change the menu language, click on the language drop-down menu and choose the desired language from the list.

This is a simple and useful Windows freeware that makes it simple to password protect folders regardless of their size.
All done.