Microsoft Edge has the option of opening a specific page or a set of pages every time it is launched. This is in addition to opening a new tab page or the pages from the previously closed session.
Here is how:
Open Edge browser, and in the address bar, type in the following:
 edge://settings/startHomeNTP

Alternatively, click on the dots icon from the top-most right and choose Settings. Then click on the Start, home, and new tabs section.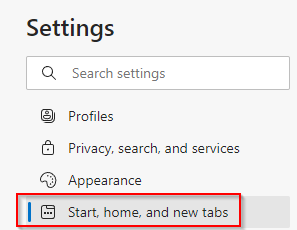 To add pages that would open every time on launch, select the Open these pages option.

Then click on the Add a new page button and enter the page URL.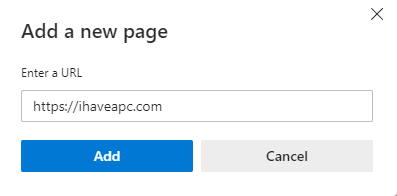 It doesn't have to be a website. If you have a local URL or an intranet page, it too can be added. Add the pages to be opened as needed.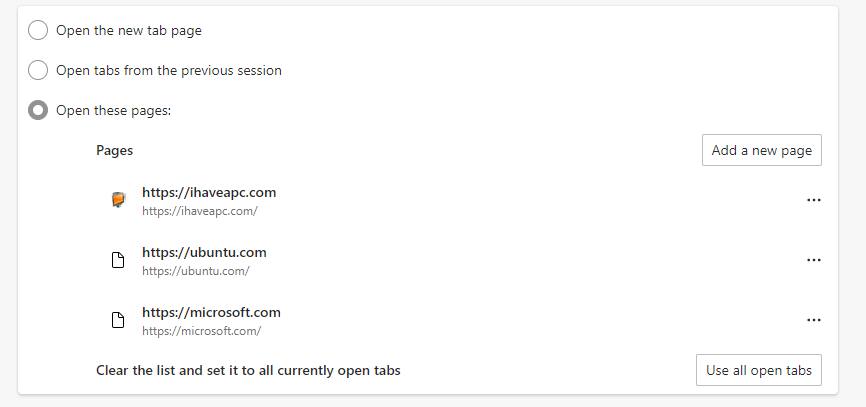 To edit or delete these pages, click on the dot icon that is next to them.

Then select Edit or Delete accordingly.
Once they are added, and the option of opening these pages is set, the Edge browser will only show these on launch.
You can also assign a page or URL to the Edge home button. So, on clicking the Home icon, Edge browser will open that page. Here is how to do that.
Happy browsing.